This jewelry will give you the option to wear your mental illness, loud and proud
From the mind of ban.do creator Jen Gotch comes a new jewelry line that is drawing attention to mental health awareness. Gotch teamed up with the "ultimate online destination for jewelry fanatics," Iconery, to create a line of necklaces that promotes the act of detaching stigmas from mental illness.
Gotch designed her dainty gold necklaces in the classic nameplate style. But rather than display one's name in the cursive font, the necklaces read "Anxiety" and "Depression."
Having battled these mental health issues herself, Gotch aimed to create an accessory line that would open up a healthy dialogue about mental illness. Her goal is to make it easier for those affected to ask for help. Gotch said in a statement:
"One thing we can all do is work to remove the stigmas associated with mental illness. These necklaces are a step in doing that and I hope they can also serve as a conversation starter for people to be more open about what's going on in their minds."
Currently, the jewelry line is tackling depression and anxiety via nameplate necklaces. But according to a recent press release, plans to expand the line after its initial March 1st release are already in motion.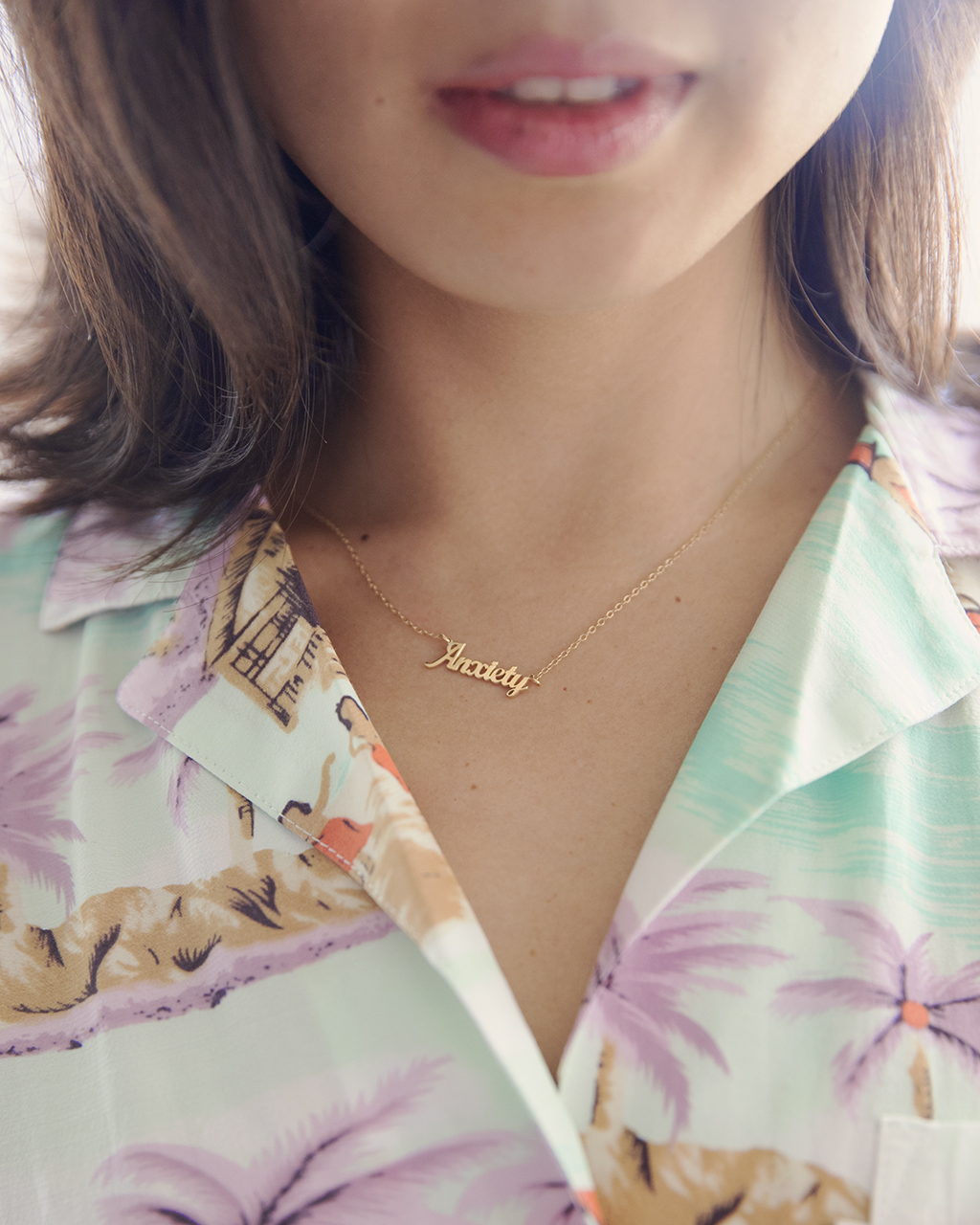 The Jen Gotch x Iconery collection will be available for purchase via both www.bando.com and www.iconery.com beginning on March 1st. Both designs will retail for $48.
Even better is that 100% of the collection's proceeds will go to Bring Change To Mind, a non-profit organization that aims "to end the stigma and discrimination surrounding mental illness," as their website states.
Wear your heart on your sleeve and your mental illness around your neck. You'll help start conversations that could help change lives and paint mental health in a more positive light.