Ring the rare Cambodian gong: a Crazy Rich Asians sequel is in the works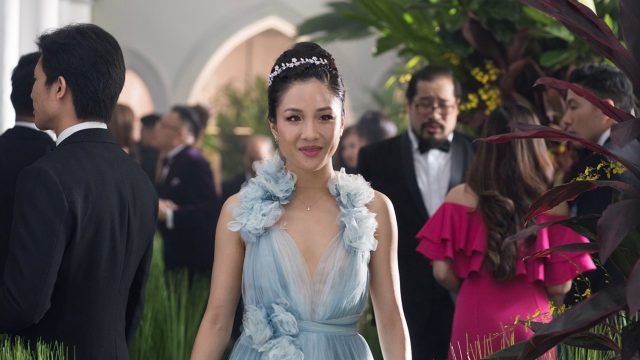 Drop your designer handbags and jewelry from Antwerp: A Crazy Rich Asians sequel is very likely happening. According to an exclusive published in The Hollywood Reporter, director Jon Chu will reunite with the film's original creative team for the second installment of the rom-com, based on Kevin Kwan's best-selling novel of the same name. Crazy Rich Asians hit theaters on August 15th to critical acclaim and dominated the box office with a $35 million five-day opening. Heralded as a watershed moment for Asian representation in Hollywood, the film is the first to feature an all-Asian (and largely Asian American) leading cast in 25 years. The Joy Luck Club preceded it in 1993.
Crazy Rich Asians follows New Yorker Rachel Chu (Constance Wu) as she accompanies her boyfriend Nick Young (Henry Golding) to his best friend's wedding in Singapore. Rachel learns that Nick's family is one of the wealthiest in the country—and that she happens to be attending the wedding of the century. Throughout the film, she must contend with jealous socialites and Nick's disapproving mother, Eleanor (Michelle Yeoh). Crazy Rich Asians is the first of a book trilogy, and the sequel will follow Kwan's follow-up novel, China Rich Girlfriend.
China Rich Girlfriend predominantly follows Nick's cousin, Astrid Leong (Gemma Chan) and her relationship with first-love Charlie Wu (Harry Shum Jr.). While Charlie played a large role in the first novel, fans only got a brief glimpse of the character post-credits when he and Astrid exchange significant glances. The first film saw the disintegration of Astrid's marriage to husband Michael (Pierre Png). But don't be alarmed, Rachel and Nick fans: China Rich Girlfriend also follows our favorite couple as they search for Rachel's father following the revelation in the first film.
As the Hollywood Reporter reports, Warner Bros. has yet to officially greenlight the project but is moving forward with development. Producers Nina Jacobson and Brad Simpson, and screenwriters Peter Chiarelli and Adele Lim, are expected to return for the sequel. Chu will most likely begin work on China Rich Girlfriend after his film adaptation of Lin-Manuel Miranda's first musical, In the Heights.
We officially can't contain our crazy rich excitement.