This crazy Japanese foot peel will give you insanely soft feet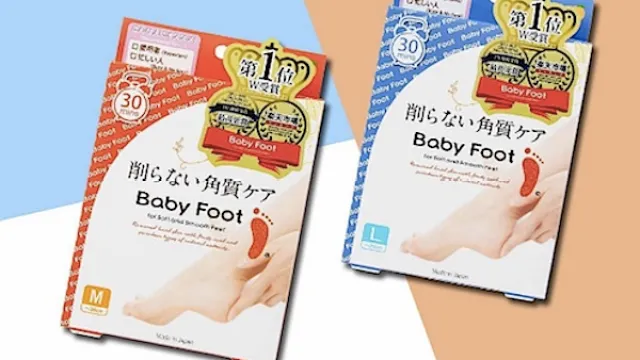 Tired of scratching your boo with your dry, brontosaurus-like feet at night? You may be the perfect candidate for a Baby Foot peel.
We've been hearing about the magic of the Baby Foot peel since about 2013. It's a Japanese beauty product that you apply to your feet to slough off dead skin and calluses — and as Refinery29 once put it, the result is "weird, gross, and the best thing EVER."
Yup, "weird" and "gross" are pretty much the perfect words to describe that.
The peel is back in the news, with New York magazine, Good Housekeeping and Vogue reporting on it this year. Here's how it works: You pre-soak your feet in warm water, then plunge them into Baby Foot's gel-filled booties. Tape the booties shut, leave them on for about an hour, then rinse. Within five days, dead skin will begin to peel from your feet in sheets, leaving behind baby-smooth bliss.
https://www.instagram.com/p/BGQWX4bA8XR
While the company describes its product as all-natural—it's made up of 17 different fruit extracts—it's actually much like any other chemical peel when you look at the ingredient breakdown, according to board-certified New Jersey dermatologist Margarita Lolis, M.D.
She told Good Housekeeping, "Lactic acid, salicylic acid, alcohol, and glycolic acid are keratolytic, so they get into the top layer of your skin, break up the connections in the dead skin cells, and two to three days later, the dead skin peels off."
https://www.instagram.com/p/BGDaNSnkk1X
If you're dying to give this crazy business a try, here's where you can find Baby Foot and its kin!
Baby Foot Deep Exfoliation Peel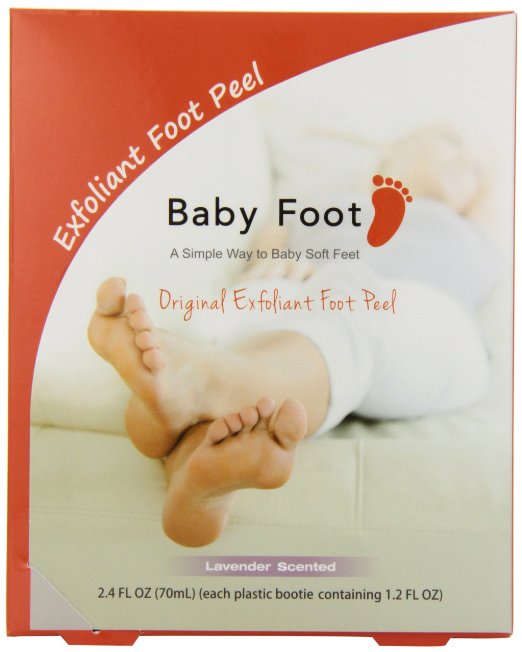 Buy here for $15.99
Dr. Pedicure Foot Exfoliating Mask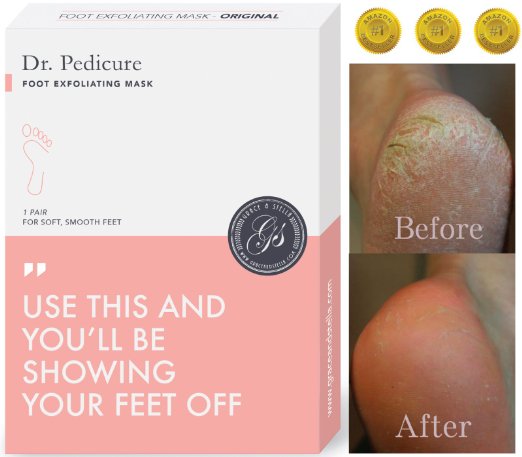 Buy here for $12.95
Kocostar Foot Therapy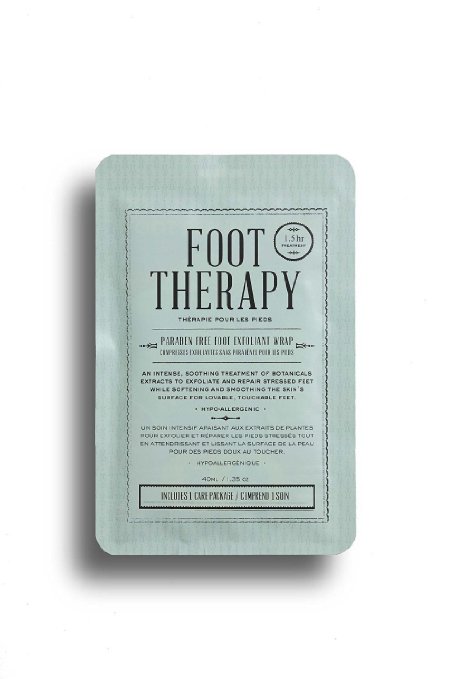 Buy here for $12
The Face Shop Smile Foot Peeling Mask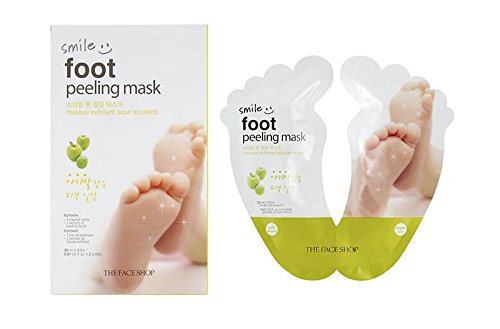 Buy here for $9.02
TonyMoly Changing U Magic Foot Peeling Shoes
Buy here for $4.41
And if you're not quite ready to take the plunge, here are some other tried-and-true alternatives that will leave your feet feeling softer than they do after a pedicure, without undergoing quite the metamorphosis that Baby Foot provides. Heck, you could even give yourself a whole at-home spa night!
Amopé Pedi Perfect Foot File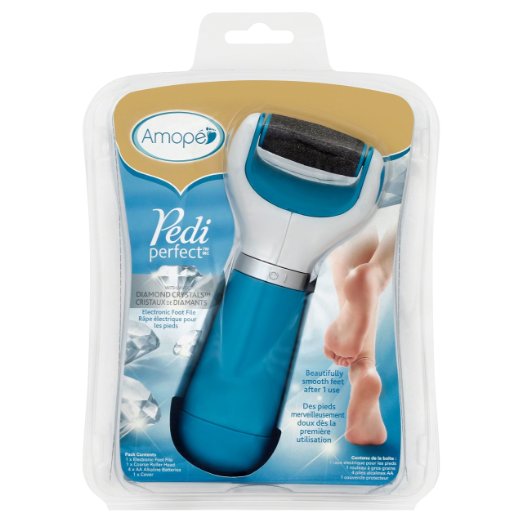 Buy here for $31.95
Pure Body Naturals Tea Tree Oil Body and Foot Scrub
Buy here for $14.50
O'Keeffe's for Healthy Feet Foot Cream
Buy here for $9.08
Dr. Scholl's Electronic Pedicure Foot File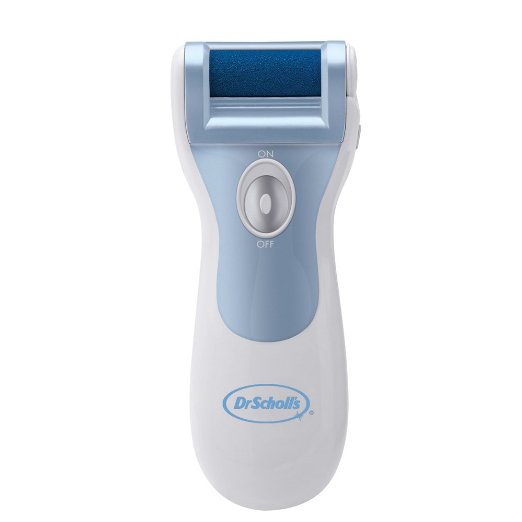 Buy here for $19.99
Soap & Glory Heel Genius Amazing Foot Cream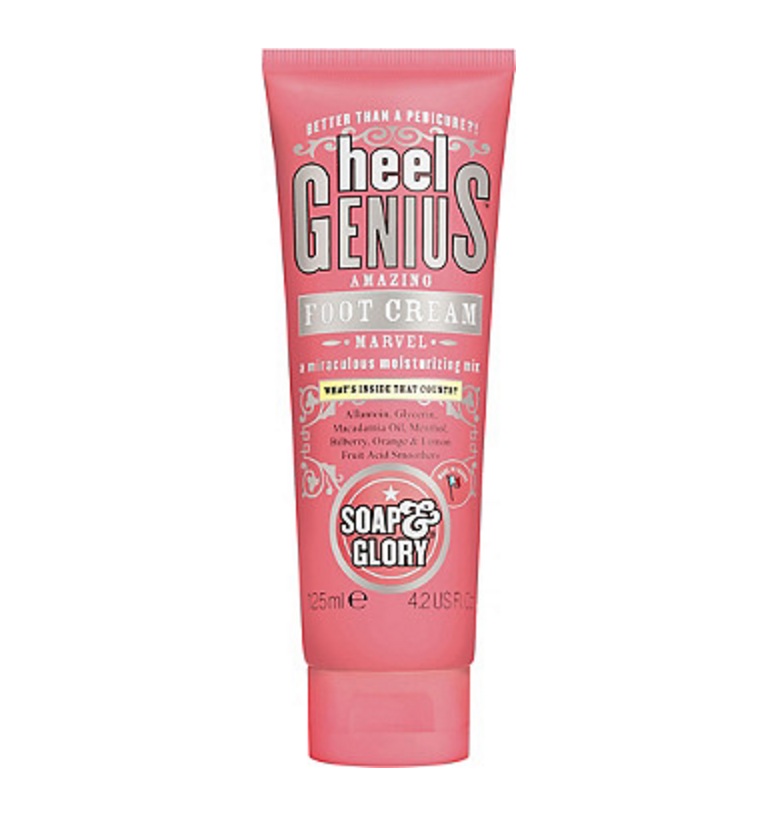 Buy here for $10