The Crafty Chica is the DIY guardian angel we've always needed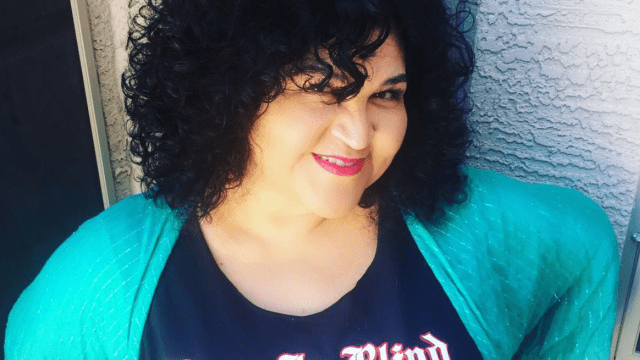 There are some of us who can barely make dinner, and then there are others who can DIY anything and everything. These are the crafters, the creatives, the weirdos who are constantly making new things and inspiring us along the way. Our latest DIYspiration is Kathy Cano-Murillo, aka the Crafty Chica, who's spicing up basic projects and giving us some major #craftgoals along the way.
The mother and author can turn anything into a work of art, from an old napkin remade into a pillow to cans made into jewelry, and this is the type of next-level creating that we can't get enough of.
If you're into recycling, but that's a little too basic for you, then you'll love all of Kathy's creations. Instead of throwing things out, she asks you to see them in a new light, with new possibilities.
Those old items in your pantry that you finally ate? Turn the cans into candle holders! How about that old Corona bottle? Well cover it in glitter, of course, and turn it into a vase!
The key is to be creative! An ongoing theme in all of Kathy's projects is to find your fire; find something that inspires you and then put your own twist on it.
The Crafty Chica's projects are fun and customizable, allowing you to put your own spin to make your project into something you love that's also uniquely you.
She has an endless supply of ideas and projects that will have you grabbing for your crafting supplies in no time.
If you want more inspiration, don't forget to keep up with The Crafty Chica's blog!