7 cozy robes that would make Baby Yoda proud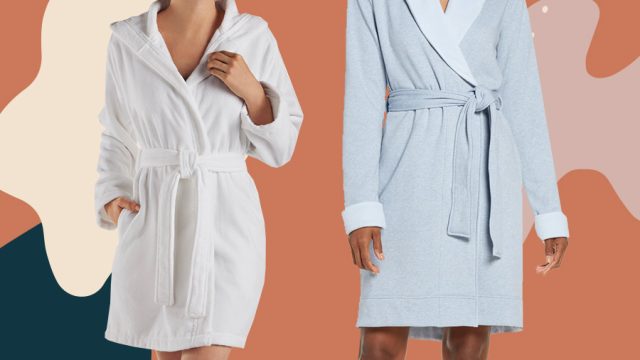 There are two things everyone can agree on right now: It's getting colder outside, and Baby Yoda is cute AF. As temperatures drop, spending days in the fluffy oasis of our robes (while watching The Mandalorian on Disney Plus) becomes more and more tempting. Extending your snuggle time by wearing a plush robe while you get ready for the day makes getting out of bed a little bit better. On the flip side, wrapping up in a soft robe after showering is the most soothing way to end a long day. Cozy robes are a must during the winter season (and all year long, tbh).
Robes also make great gifts for anyone in your life, from friends to family to significant others. With a robe, you're basically giving the gift of coziness, and who would want to return coziness? Since whomever you're gifting will be spending lots of time in these new robes, comfort is key. Itchy fabric and too-short lengths can ruin the magic of a cozy robe. To ensure you reach the ultimate comfort level this winter, we found 7 of the coziest robes out there for you to shop below, and Baby Yoda would totally approve. These picks will make anyone as content as Baby Yoda himself, and will provide the Force to get through the winter.
https://www.instagram.com/p/B5dEi-EAGR8
1UGG Blanche II Short Robe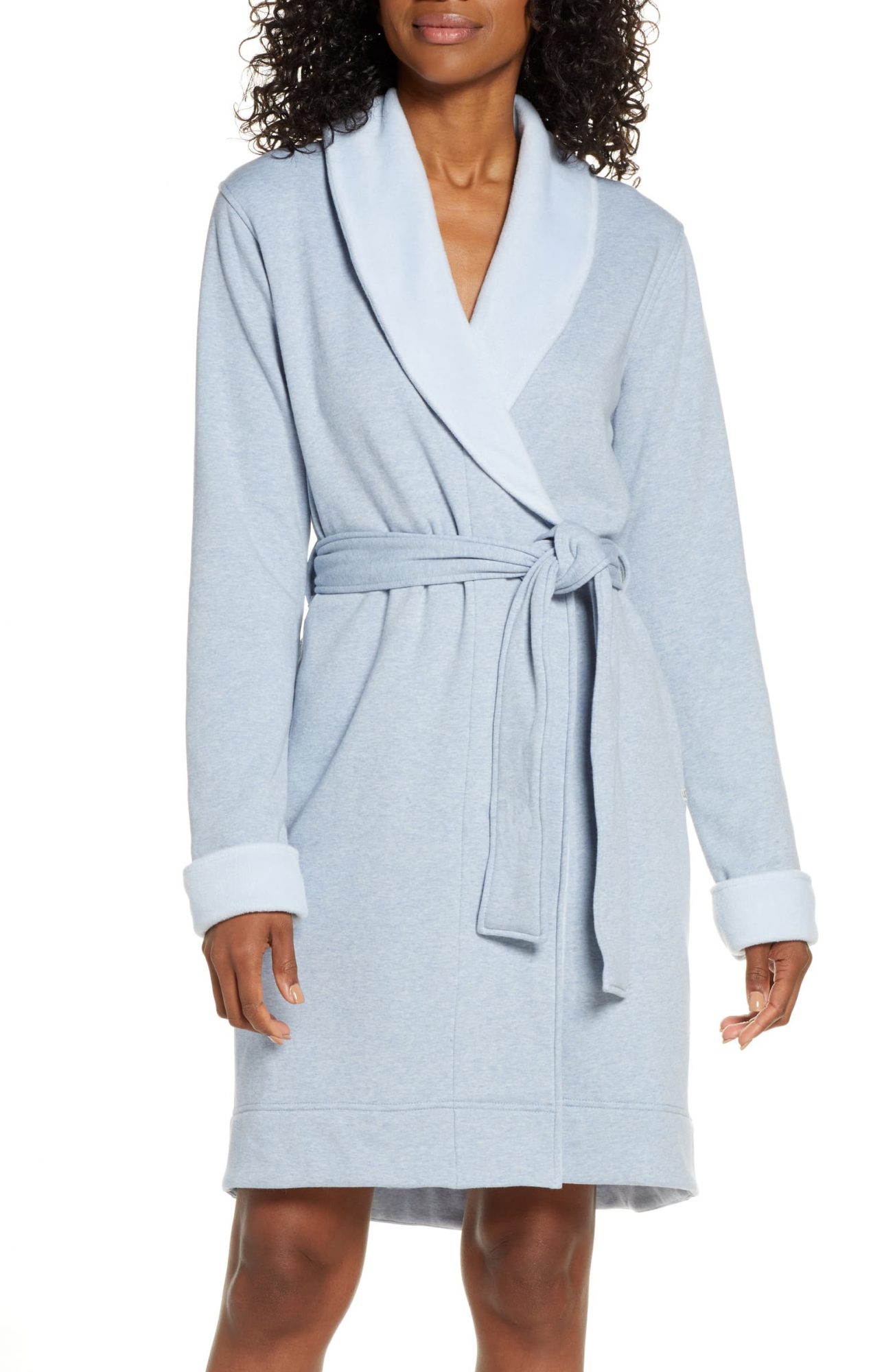 UGG is one of the OGs of ultra-soft, cozy apparel, starting back with its first product: fleece boots. So, we doubt the brand's robes are any less cozy. This plush robe is made with "buttery-soft stretch cotton" and comes in ten colors.
2Anthropologie Mariposa Robe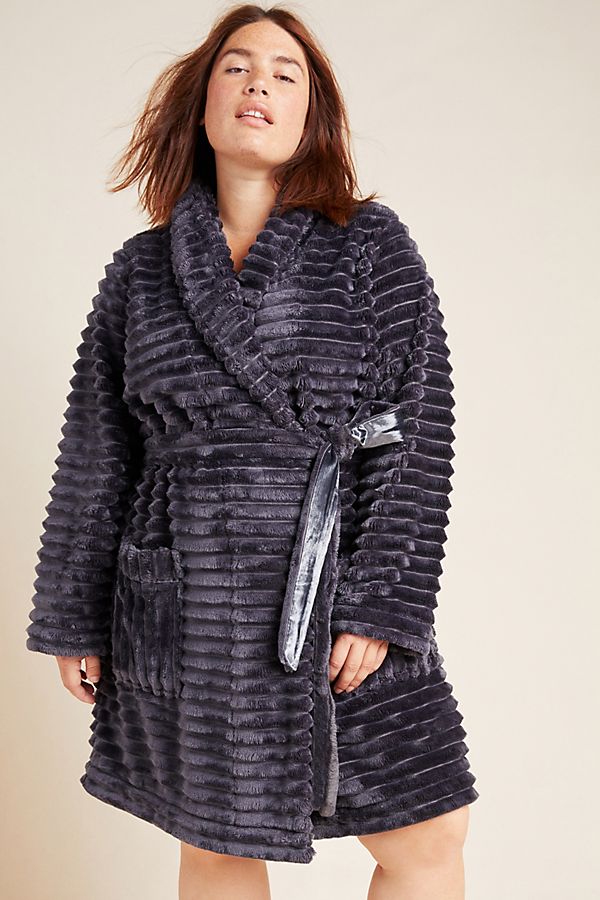 Um, is this a robe or a fuzzy blanket? Either way, we can totally imagine Baby Yoda wrapped up in it, and need it wrapped around our bodies ASAP, too.
3MeUndies Women's Modal Robe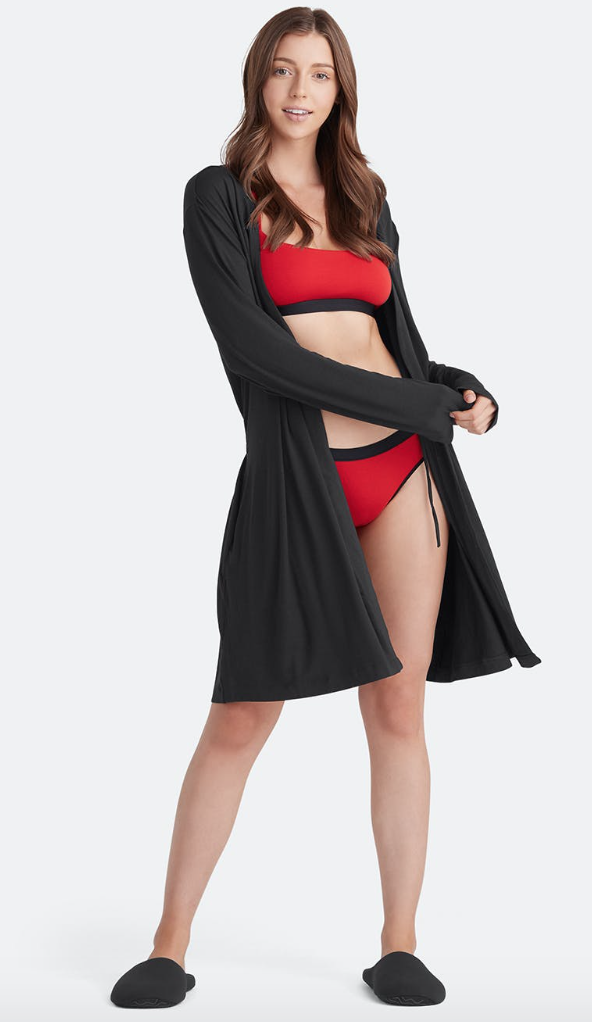 MeUndies is known for offering some of the most comfortable underwear for men, but the brand has been showing women some love lately, too. This soft robe has an inner string tie, long sleeves, and pockets (because pockets make everything better.)
4Natori Plush Robe
We're drooling over this rich plum fabric—how soft does it look? The fur collar and sleeves are just the icing on the cake. We can already picture ourselves cuddled up on the couch in this robe all winter long.
5Lacoste Unisex Home Pique Bath Robe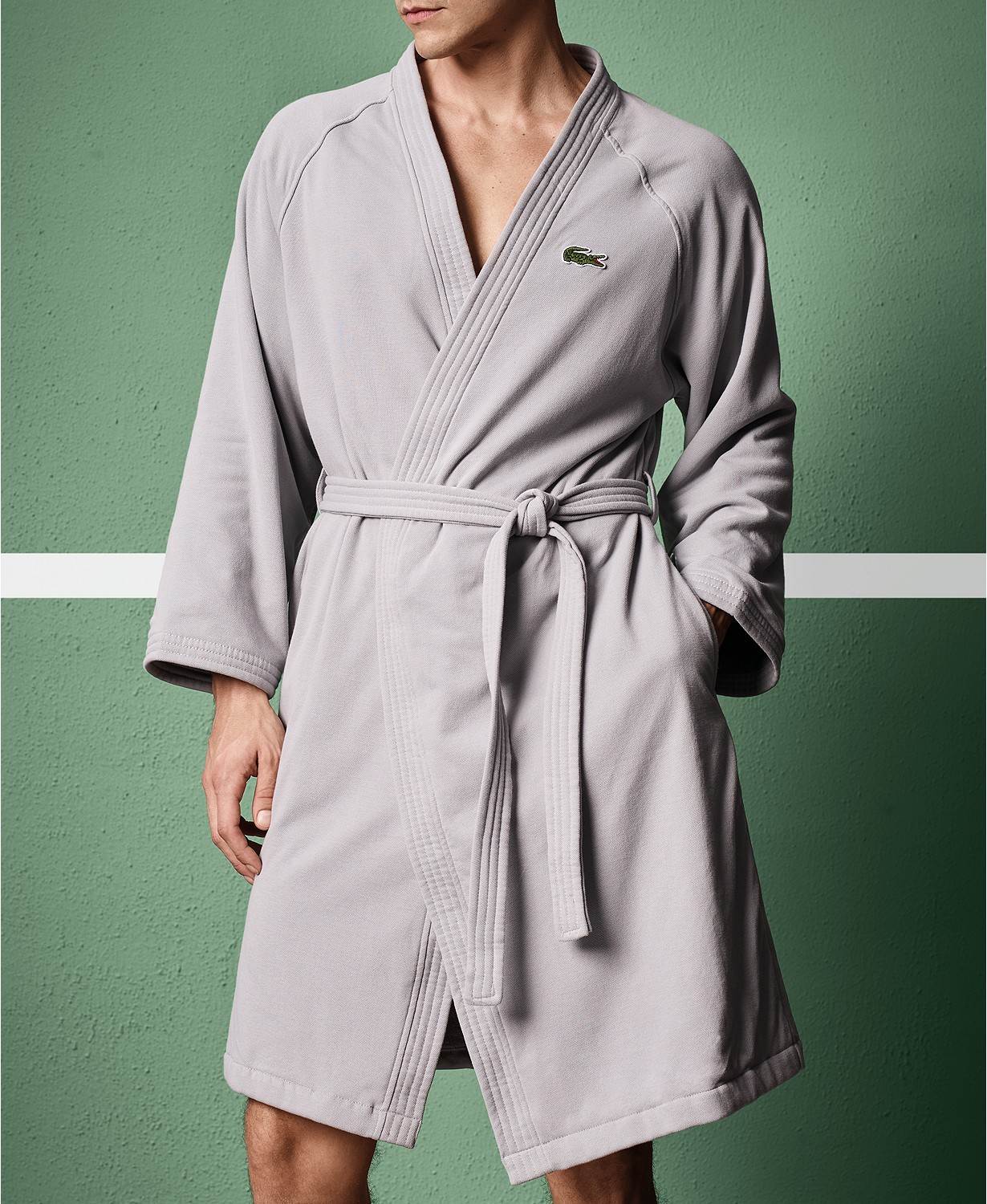 Reese Witherspoon is a fan of wearing this unisex robe on the set of photo shoots, but if you're common folk like us, we hear it's also fitting for the quiet of our own homes.
6Modcloth Plush One Polka Dot Robe
This icy blue polka-dot robe has us feeling playful, and it comes in plus-sizes. The bell sleeves and fuzzy fabric are calling our name.
7Torrid Burgundy Purple Waffle-Knit & Sherpa Trimmed Sleep Robe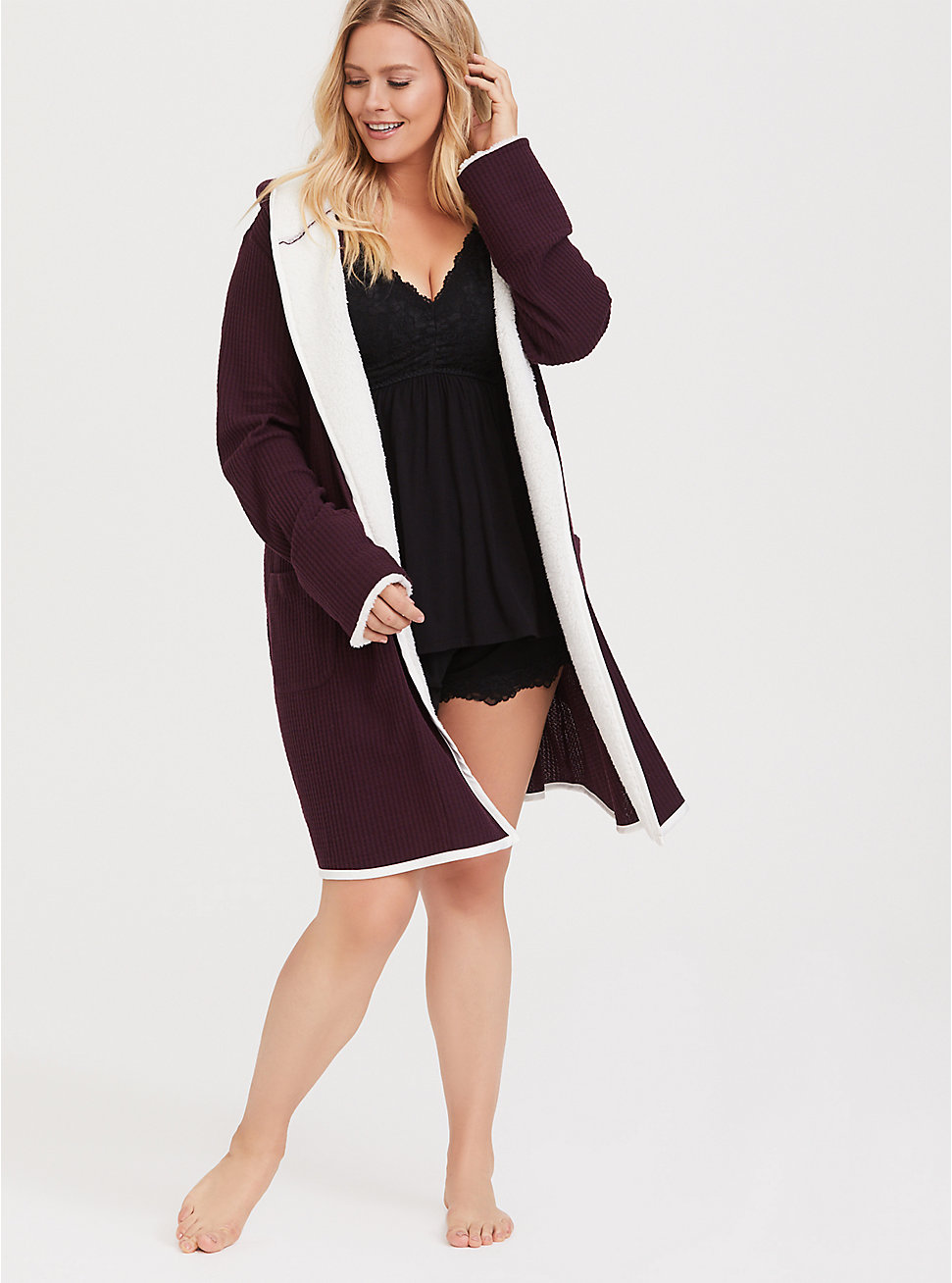 Bringing the cozy robe list home is possibly the ultimate winter uniform: this faux-sheraling-lined robe from Torrid. It doesn't get cozier than shearling, and to top it off, this baby has a hood—count us in.