I Dressed in Holiday Garb to WFH Every Day and I've Never Been Merrier
Studies show that getting into the holiday spirit boosts positivity.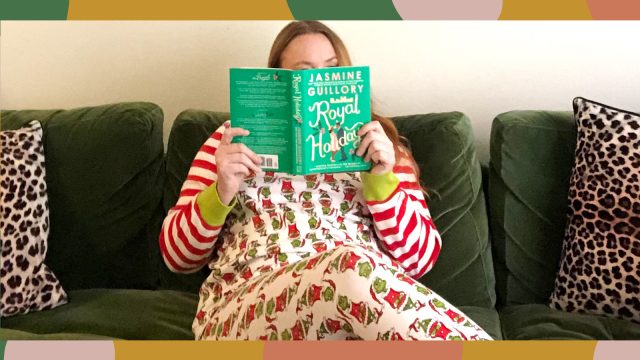 I've always been a holiday fanatic. Ever since I was little, I'd start gearing up for Halloween and counting down to the holidays months in advance—planning costumes and jotting down lists. I'm the girl who wears Halloween socks every day of the week all October, the one who buys new holiday pajamas each and every year like clockwork, and the one who keeps a running list of gift ideas for friends and family all year long. You get the idea.
While I've always been one to think about the holidays long before they actually arrive, I've also always been the one to wait until the first day of the month in which they fall to actually start decorating for them. Of course, then 2020 hit and all my old traditions went out the window.
If you thought I meant that I turned into Scrooge, think again. Instead, I took this opportunity of being largely confined to my home to dive headfirst into the holidays well before I have any other year up until this point. So, instead of waiting until October to decorate for Halloween, my home was decked out in over a dozen pumpkins before the end of September. Recognizing how happy it made me to wake up each and every day to festive Halloween decor for over a month, I decided the same could only be true for following suit for the holidays. And thus, the preparation began.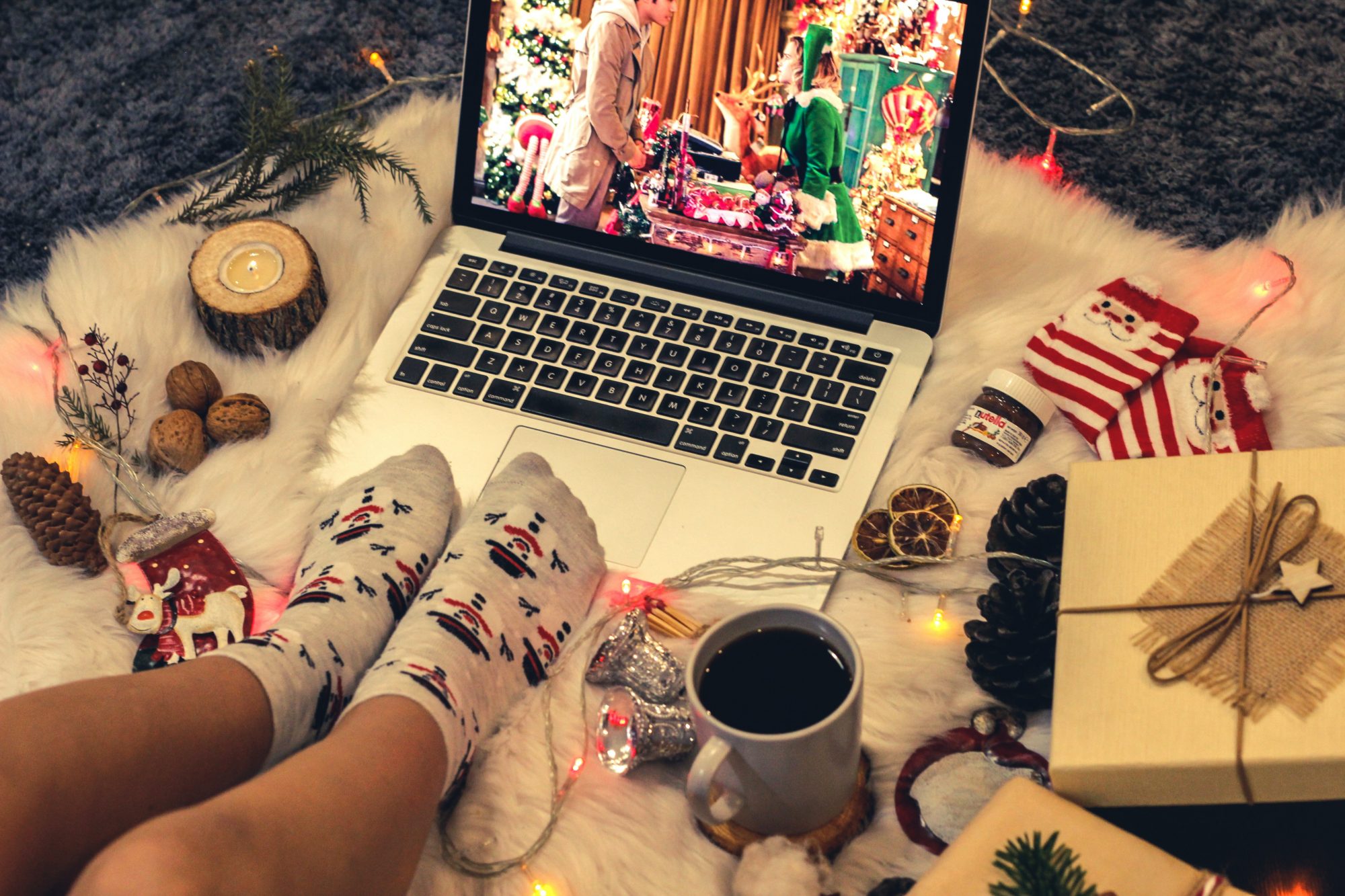 In looking up all the most festive pillows, table runners, ornaments, knick-knacks, stockings, and throws, I realized that I needed to upgrade my sock drawer, too. Only, after thinking about just how happy something as small as seasonal socks and a Hocus Pocus sweatshirt made me, I decided to go all out with full cozy holiday outfits. After all, when you're working from home all day, it's fully acceptable to stay in your comfiest clothes. Plus, according to recent studies, putting up holiday decorations and getting into the holiday spirit ahead of the actual celebrations has been proven to lift mood and boost positivity. Naturally, I used this tid-bit to justify slipping into the most cheerful pajamas, onesies, sweaters, and earrings I could find.
I've been rocking Christmas garb since the beginning of November, and I have to admit that it's had the same effect as my Sanderson sisters sweatshirt: pure joy. Deck yourself from head to toe in red and green, get friendly with the Grinch, cover yourself in snowflakes, cave for the candy canes, heck, turn yourself into a real-life gingerbread gal (I did), and try to tell me it doesn't make you smile—even if only from the silliness of it all.
Sure, some people may find it childish to embrace the holidays to such an extent, but in a time where stress and chaos have dominated much of the year, I say doing what you can to bring back feelings of good tidings and joy are well worth the time and effort. Who knows, hopping on the holiday trend a little early might just make your heart swell three sizes this season.
Grinch garb: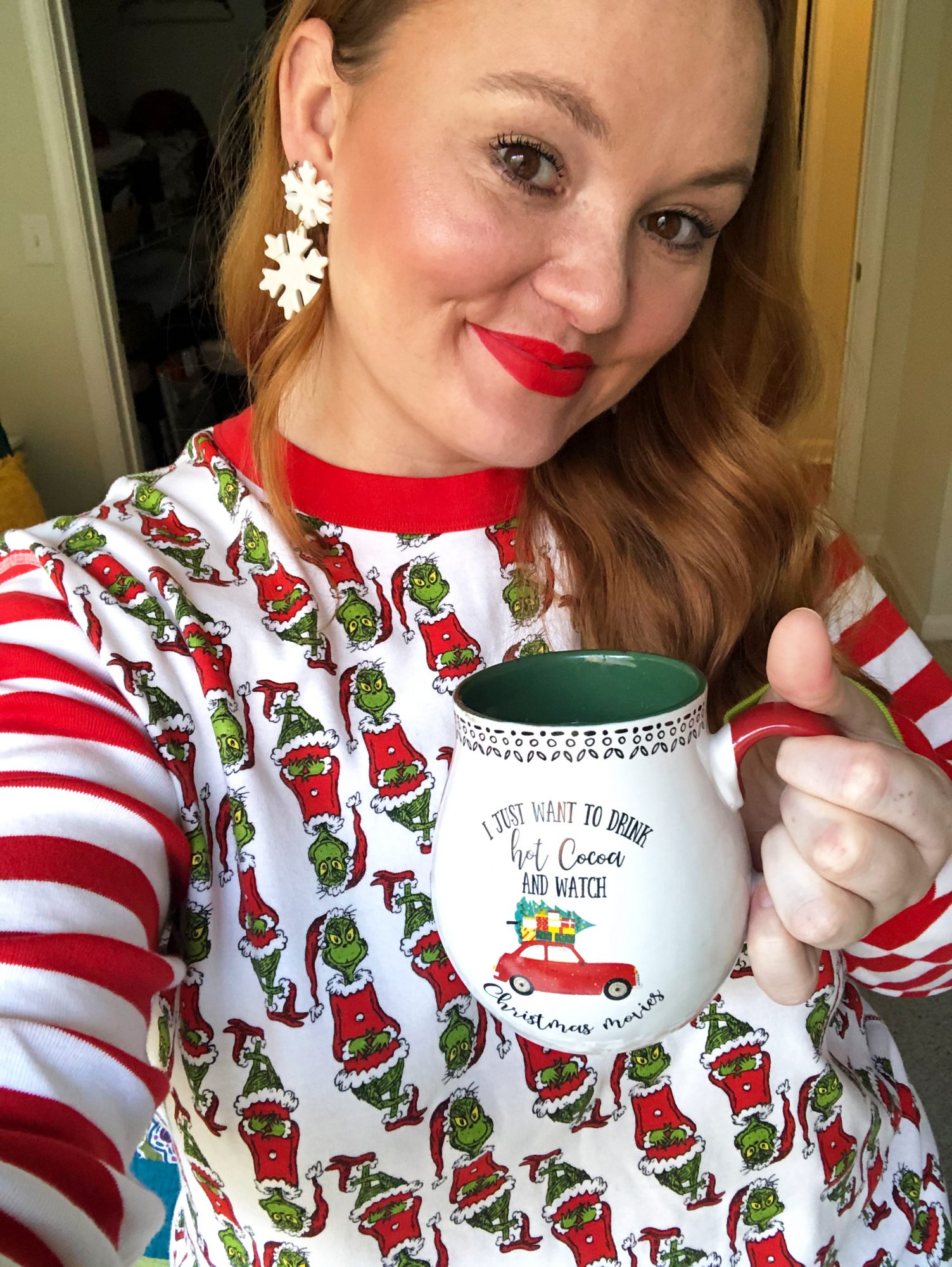 Shop it! Hanna Andersson Adult Dr. Seuss Grinch Long John Top and Pants, $33.60 each (orig. $48), hannaanderson.com; Macramay Custom Handmade Snowflake Clay Earrings, $25, etsy.com
Sweet like candy:
Shop it! Tipsy Elves Women's Sequin Candy Cane Cardigan, $44.95 (orig. $64.95), tipsyelves.com; Macramay Custom Handmade Snowman Clay Earrings, $25, etsy.com
Tickled in tinsel: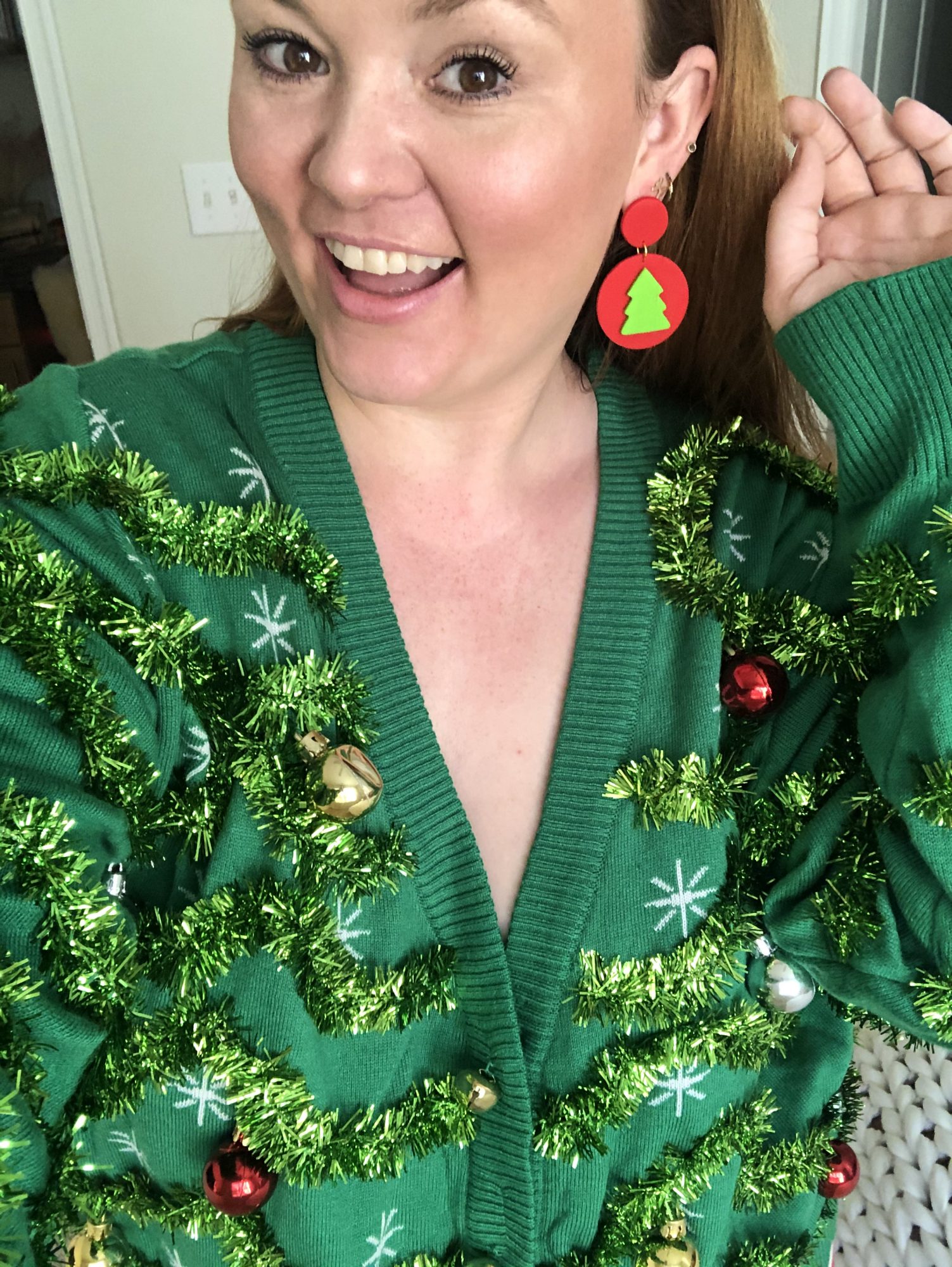 Shop it! Tipsy Elves Women's Gaudy Garland Ugly Christmas Cardigan, $44.95 (orig. $64.95), tipsyelves.com; Macramay Custom Handmade Christmas Tree Clay Earrings, $25, etsy.com
Gingerbread woman: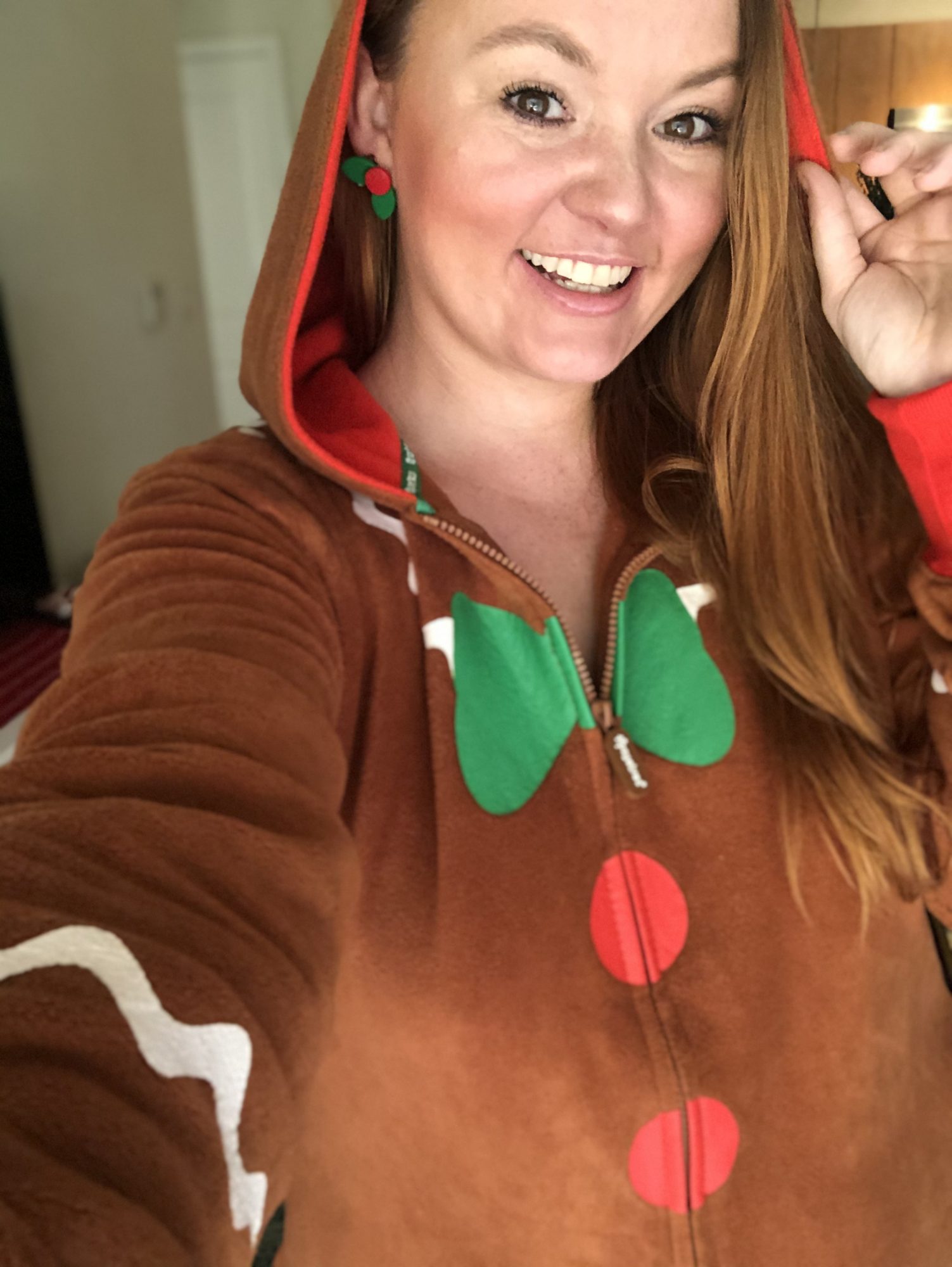 Shop it! Tipsy Elves Women's Gingerbread Man Jumpsuit, $79.95, tipsyelves.com; Macramay Custom Handmade Holly Clay Earrings, $25, etsy.com
Cozy prints:
Shop it! Hanna Andersson Adult Long John Top in Organic Cotton, $32.20 (orig. $46), hannaanderson.com
Red-nosed reindeer:
Shop it! Tipsy Elves Women's Blue Reindeer Jumpsuit, $89.95, tipsyelves.com