These Cozy Fall Mocktail Recipes Are Great Alcohol-Free Sips
Your favorite fall drinks minus the hangover.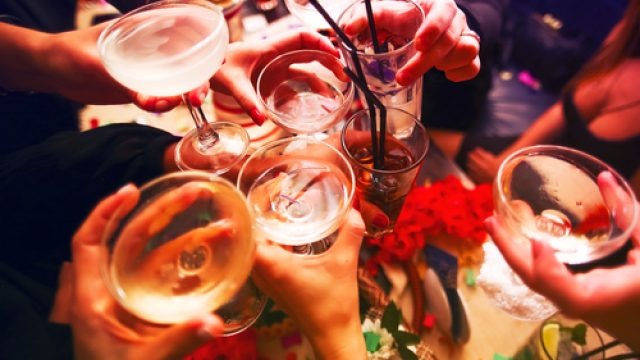 Goodbye, rosé and Aperol spritzes— and hello, pumpkin spice and apple cider-infused cocktails! Fall is undoubtedly the best time of the year, partially because we finally get to pull our chunky, knit sweaters out from hiding; but also, we get to relish in all the delicious fall-inspired food and drinks coming our way, mocktails included.
RELATED: 10 Reasons Why You're Dreaming About Your Ex
Whether you and your friends are looking to forgo tomorrow's hangover, or you just don't feel like consuming booze, period, these fall mocktails will help keep the party going. Mocktails look just as elegant as traditional cocktails, so you never have to worry about "not fitting in" among the happy hour crowd. Even then, who cares if you aren't in the mood to guzzle a watered-down cocktail? You'll be saving yourself the headache and a few bucks, too. Jump into Autumn with these fall mocktail recipes below.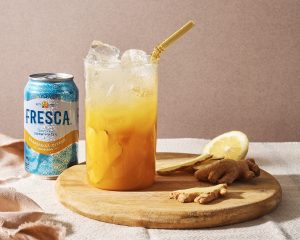 Paired best with an apple cider donut, this earthy yet refreshing mocktail deserves a permanent place on your fall drinks menu. Though it takes on the appearance of a schmoozy, upscale cocktail, it actually has no alcohol and helps you sneak a bit of turmeric into your diet.
Ingredients:
1/2 tbsp Apple cider vinegar
3oz Cloudy Apple juice
1/2tsp Ground Turmeric
2tbsp Lemon juice
Slice of ginger
3oz Citrus Fresca
Ice cubes
Instructions:
Throw everything but Citrus Fresca into a cocktail shaker.
Shake thoroughly for about 30 seconds.
Pour the mixture over a tall cocktail glass filled with ice.
Top with Citrus Fresca.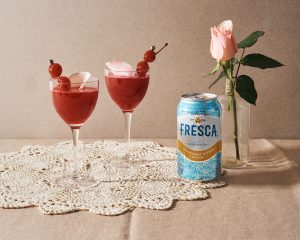 Delicious as it is beautiful, this sweet and sour cocktail requires very minimal effort and ingredients. You could easily sip on this mocktail well into the winter months with its rosy hue and cherry flavor undertones.
Ingredients:
2oz Cherry juice
1oz Lemon juice
1tsp Rose simple syrup
1tsp Maraschino cherry syrup
1oz Citrus Fresca
Maraschino cherry garnish
Rose petal garnish
Ice cubes
Instructions:
Throw everything but the garnishes and Citrus Fresca into a cocktail shaker.
Shake thoroughly for about 30 seconds.
Strain the mixture into a coupe cocktail glass.
Top with Citrus Fresca and garnish with a maraschino cherry and rose petal.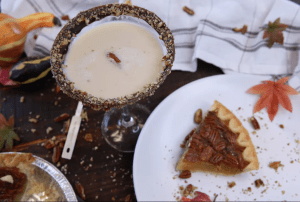 If you want a little booze, try this coffee-inspired recipe. A fun alternative to an espresso martini, this cocktail calls for low-proof booze and a healthier substitute to simple syrup. Serve it in a chilled glass if desired.
Ingredients:
2oz NOLA coffee liqueur
1.5oz cold brew or chilled espresso
3oz. almond or oat milk
Instructions:
Add all ingredients into a glass.
Stir and serve immediately.
Low-Proof Pumpkin Spice Martini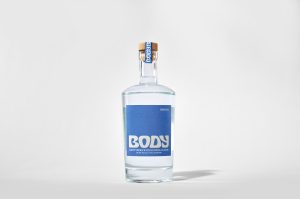 If you're looking for a low-proof, fall-themed cocktail, consider swapping out traditional vodka for BODY, a low-proof vodka that has 25% less alcohol compared to other spirits on the market. Garnish your martini with a dollop of whipped cream and ground cinnamon for an extra sweet finish, if wanted.
Ingredients:
2oz BODY vodka
1/4 tsp vanilla extract
1/4 tsp pumpkin pie spice
1tbsp pumpkin puree
1oz Irish cream liqueur
Ice
Pumpkin pie spice for garnishing and rimming the glass
Cinnamon stick for garnish
Instructions:
Rim a martini glass in pumpkin pie spice, then place in the freezer for about 15 minutes or until frosted.
Throw all cocktail ingredients into a cocktail shaker.
Shake thoroughly for about 30 seconds.
Strain the mixture into the frosted martini glass.
Top with a dash of pumpkin pie spice and a cinnamon stick.
Emily is a NYC-based freelance entertainment and lifestyle writer — though, she'll never pass up the opportunity to talk about women's health and sports (she thrives during the Olympics).
Read more