These 7 cozy items are bringing me comfort during the coronavirus pandemic
As the Senior Beauty & Fashion Editor at HelloGiggles, it's my job to stay up to date on the latest in brand and product launches. Every day, I scour studies, news, and polls to understand the science behind each innovation and determine the best of the bunch. In my recurring column, Pia's Picks, I highlight the brands and products I'm loving within the fashion and beauty space—the ones that are worth your hard-earned dollars, are incredible steals, or are the first of their kind. I hope you'll love them too.
Ever since the coronavirus (COVID-19) pandemic started, I've been a not-so-hot mess. My anxiety has skyrocketed, my sleeping patterns are all over the place, and I can never remember when the last time I washed my hair was. With my mental health suffering, I've been trying to focus on the small things that make me feel safe, calm, and happy. Apart from regular video calls with my friends and family, I've found extra comfort in some of my favorite items I already have at home, from clothing to stuffed animals.
If you're looking to take comfort in something material, too, here are the seven cozy products that have brought me joy during these trying times.
1Outdoor Voices ST.OV Hoodie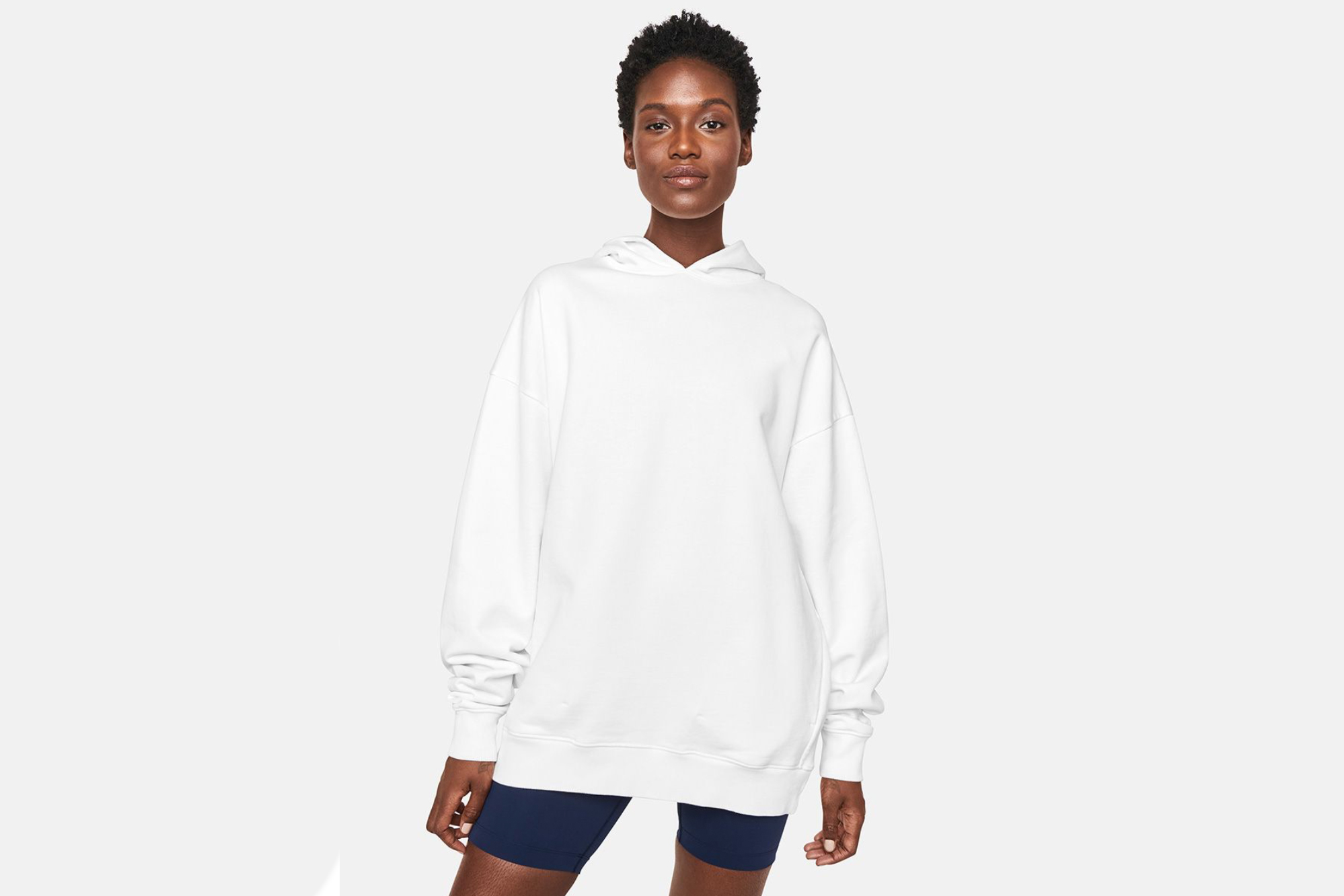 $95
Shop it
Available at Outdoor Voices
Oversized, lightweight, and made of 100% cotton, this hoodie is everything I could want in a cozy sweatshirt. It's airy enough that I don't feel stuffy after wearing it for a while, and since it's oversized, I can layer a thin sweater underneath it in case it's a little chilly. I own it in white, but Outdoor Voices also offers it in navy, olive, and burgundy. I'm living in this hoodie in self-quarantine, and I expect I'll also wear it once it's over.
2UGG Scuffette II Slippers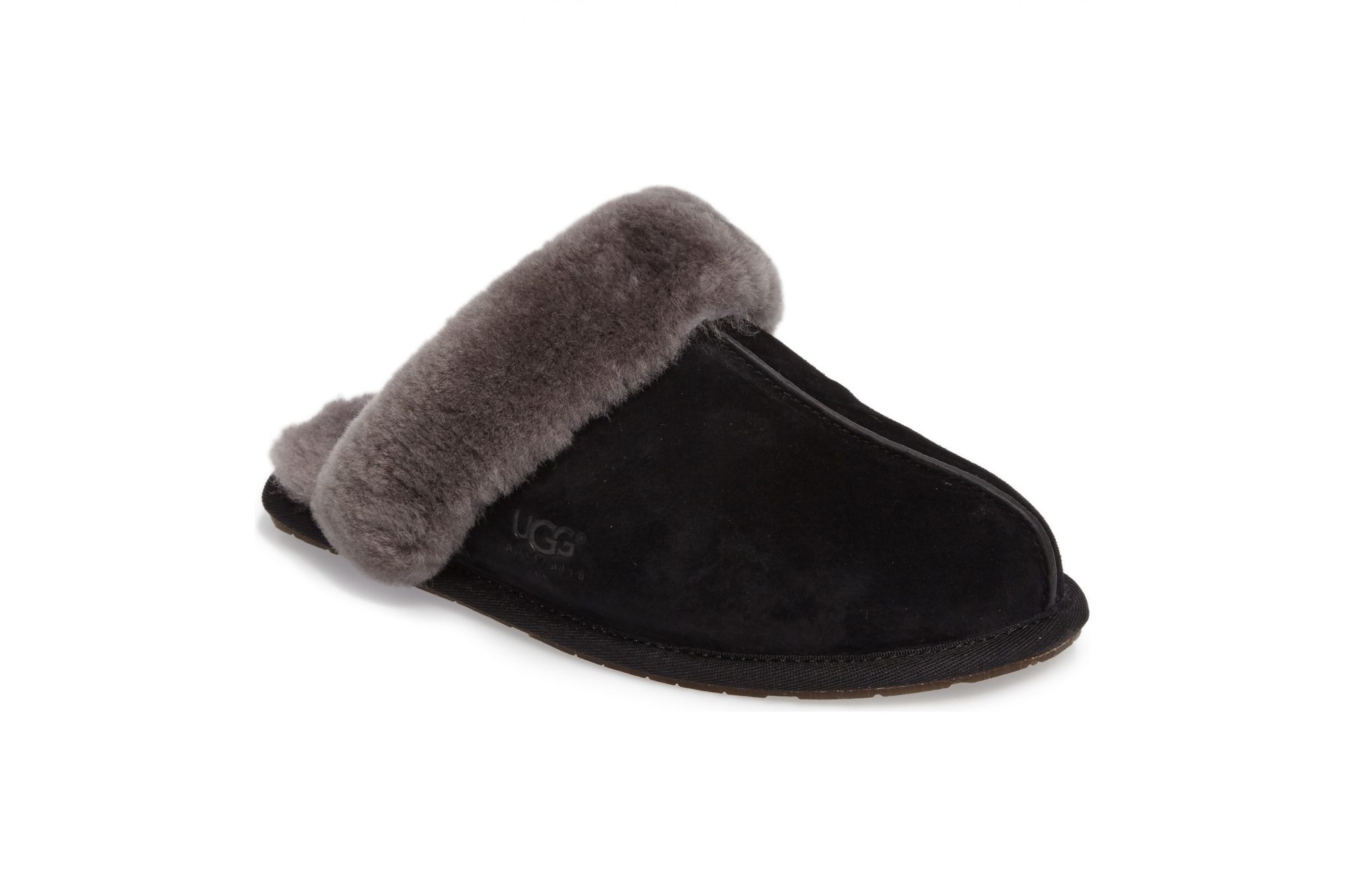 $84.95
Shop it
Available at Nordstrom
I have a strict no-shoes policy in my apartment, so these cozy slippers have been a godsend. I've had my pair for over five years now, and year after year they do me good. They're lined with shearling to keep toes snug, and the slide-on silhouette makes them easy to pull on and off. I love them so much I have an extra pair at my boyfriend's place!
3Anthropologie Sophie Faux Fur Throw Blanket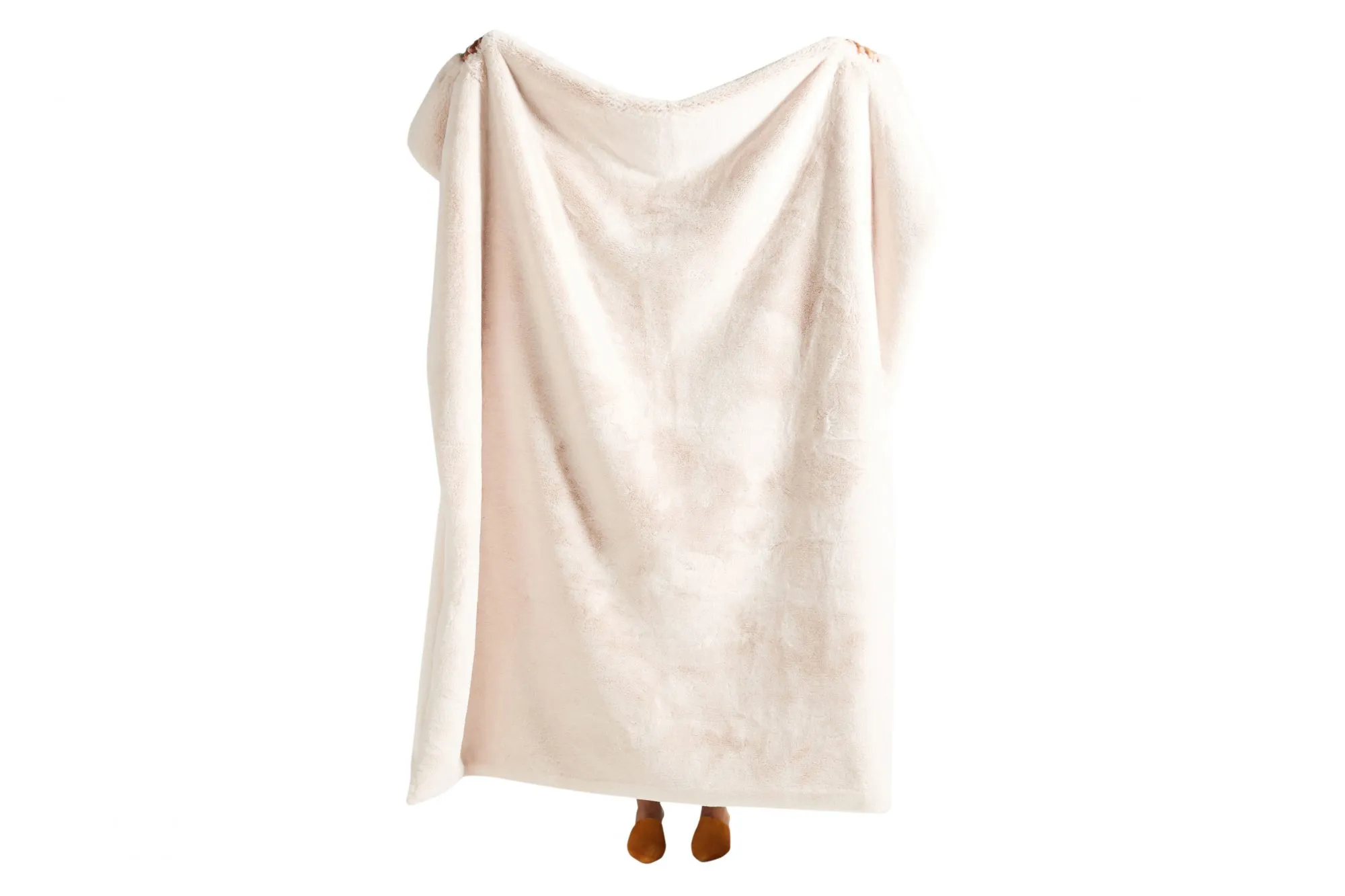 $98
Shop it
Available at Anthropologie
When I'm not working at my desk I'm probably laying down on the couch wrapped up like a burrito. I love how elegant the blanket looks when draped on my sofa, but I love how it feels on my skin even more—it's the perfect blanket for wanting to feel warm but not over-heated. Mine is a dusty pink color, but it also comes in light grey and a mustard-looking yellow. This blanket is the epitome of coziness and I love it very much.
4BP. Jogger Pants
I'm spending 90% of the time wearing sweatpants and sweatshirts, and this set from BP. has become my go-to for when I want to feel a little bit more put-together. Technically, they're sold separately (shop the matching sweater here), but I wear them together. The pants' elastic waist sits a little bellow the belly button, and the drawstring is a little stretchy so it never feels too tight. Honestly, I probably wear them four days out of the week.
5BP. Cozy Top
Here's the matching crewneck top to the above sweatpants. It has a pretty loose fit, and its simple design makes for the perfect everyday piece, whether you're spending time inside or outside.
6Swaggr Crew Socks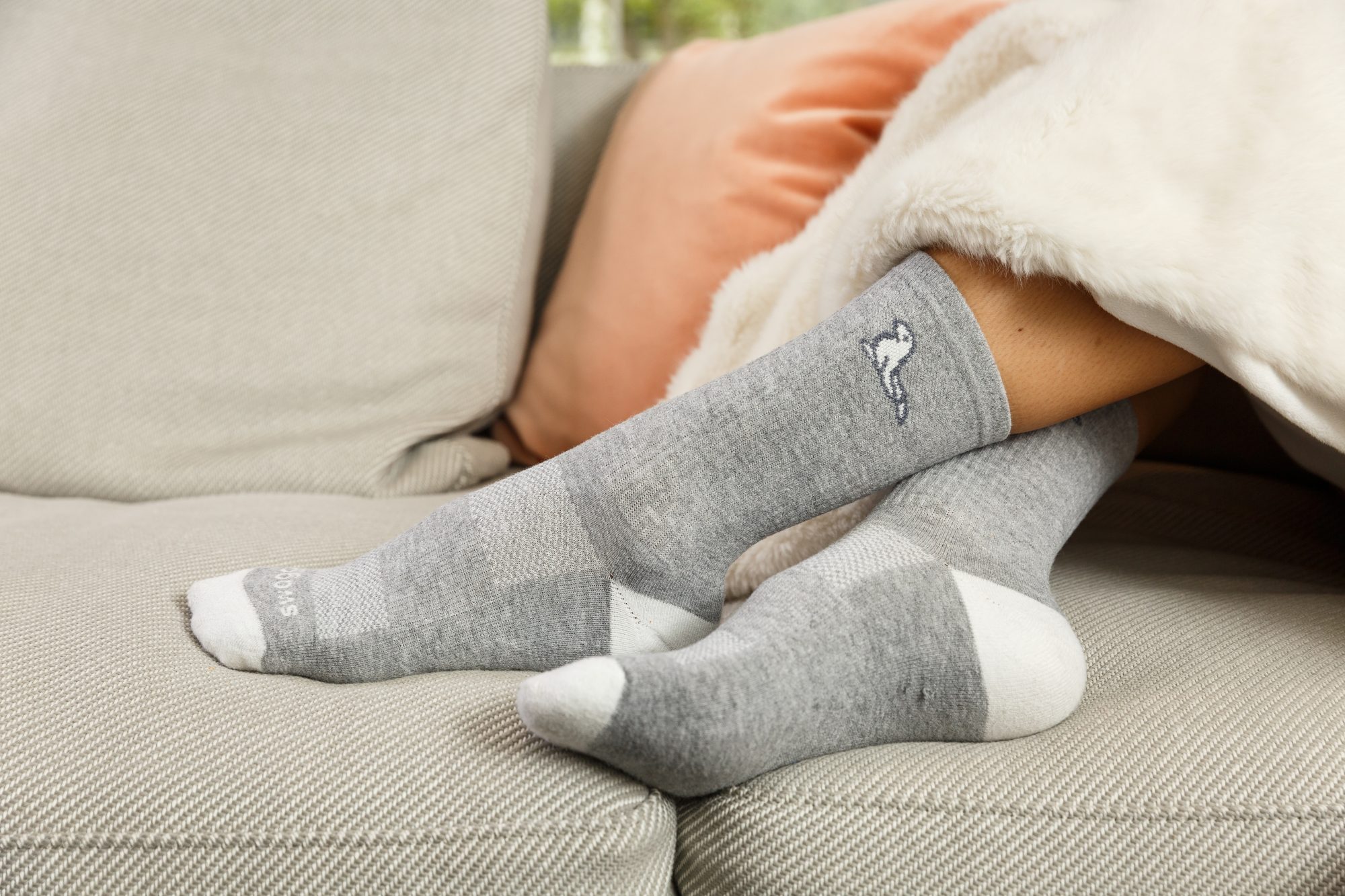 Eco-conscious socks? Sign me up! Swaggr socks are made from up to 91% recycled plastic bottles and are really comfortable. They offer arch support with areas of compression, they're stretchy, and they're weaved for ventilation so that your feet don't get sweaty. I have several pairs, and they're my favorite options in my sock drawer. You can buy one pair for $14 or a three-pack for $39 ($42 value), and they're also available in white.
7Jellycat 'Bashful' Bunny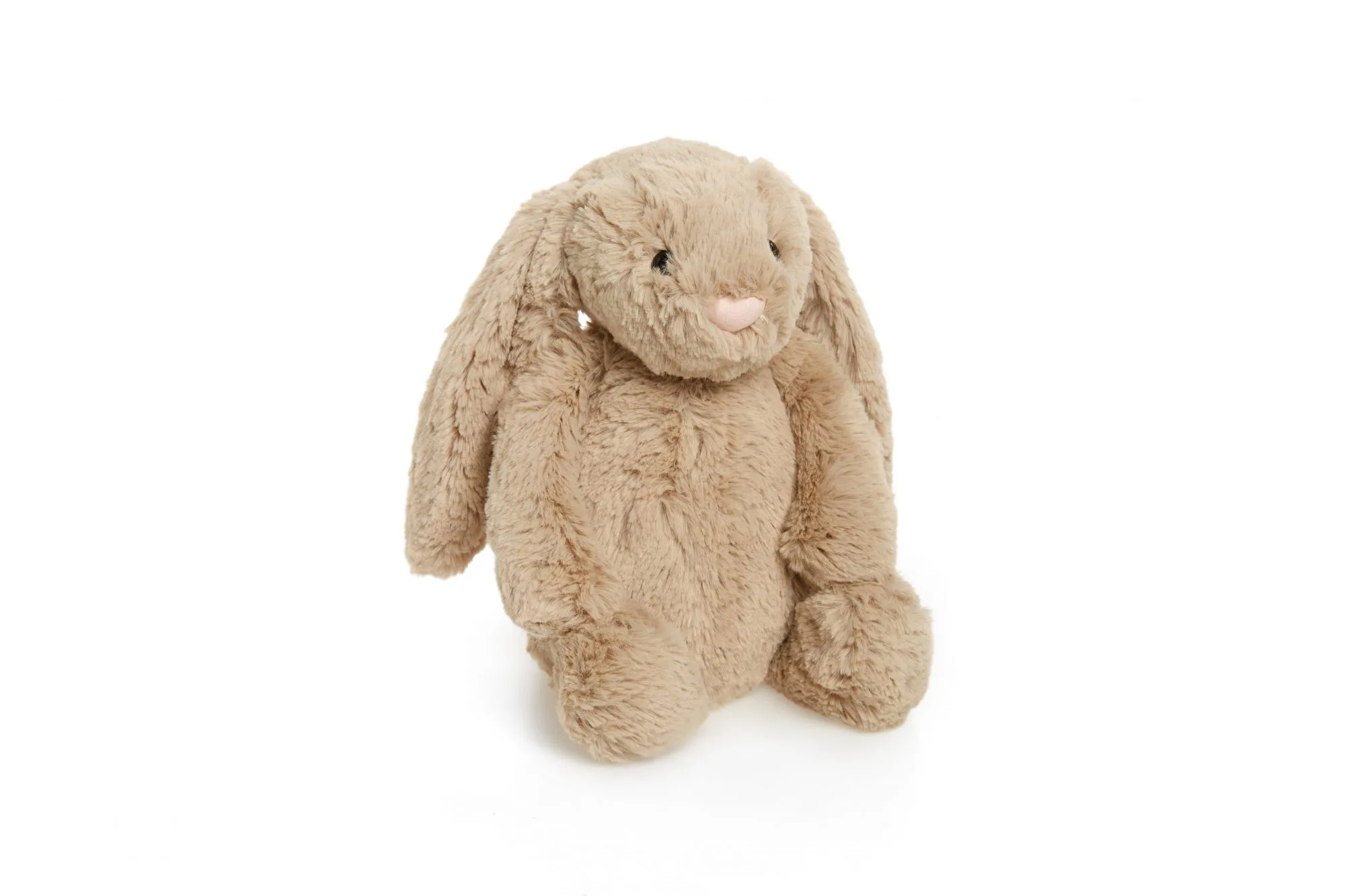 $22.50
Shop it
Available at Nordstrom
Ok, I'm cheating with this one, but only because my actual stuffed animal isn't available online anymore, and this is the next best thing. In reality, my lifelong comfort buddy is a stuffed Orca whale named Wilma—I've had her since I was a child. As I mentioned earlier, I'm having a lot of trouble sleeping, and being self-quarantined in a different country than my family has me grasping to things that remind me of them, like Wilma. Hugging her as I try to sleep makes me feel comforted, and isn't that the whole point of coziness?
What's your self-care secret weapon? Take this quiz to find out.