CoverGirl changed its iconic "Easy, Breezy, Beautiful" slogan, and it's super inspiring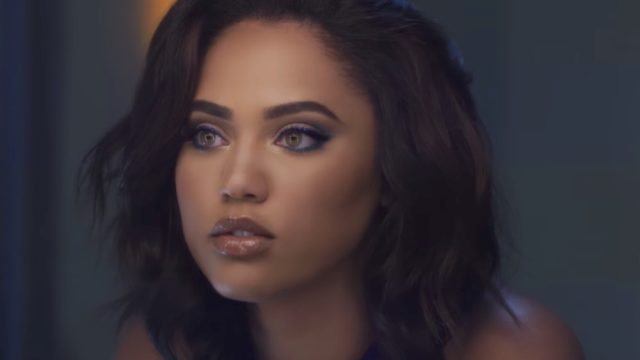 Even the most established beauty brands need to reinvent themselves from time to time in order to best communicate how they've evolved. And that is exactly what CoverGirl's new slogan is trying to do — express a moment of evolution in both the makeup brand itself and the way CoverGirl approaches beauty. For 60 years, their slogan has been "Easy, Breezy, Beautiful," a concise and catchy slogan that easily sticks in our brains.
But now, the brand has officially changed their slogan to "I Am What I Make Up" to impress the power of makeup and people's individual choice in how they express beauty, or conversely, use makeup to express something other than conventional notions of beauty.
The new slogan is introduced in CoverGirl's brand new campaign.
The stacked campaign features the likes of Insecure's Issa Rae, the TV personality Ayesha Curry, singer Katy Perry, model Maye Musk, fitness trainer Massy Arias, and the professional motorcycle racer Shelina Moreda.
Take a look at the badass women in CoverGirl's lineup and the new slogan in action.
https://www.youtube.com/watch?v=yARn15Ks1DE?feature=oembed
According to Bustle, the senior vice president of CoverGirl, Ukonwa Ojo, shared the reason for the new slogan, saying,
"In leading the relaunch, we started with the insight that people no longer strive for a singular standard of beauty, but use makeup as a tool for self-expression and personal transformation."
"I Am What I Make Up" rolls off the tongue pretty well, and we're excited to see that CoverGirl is leading the beauty industry for the better.