CoverGirl just named Muslim hijabi beauty blogger Nura Afia their new ambassador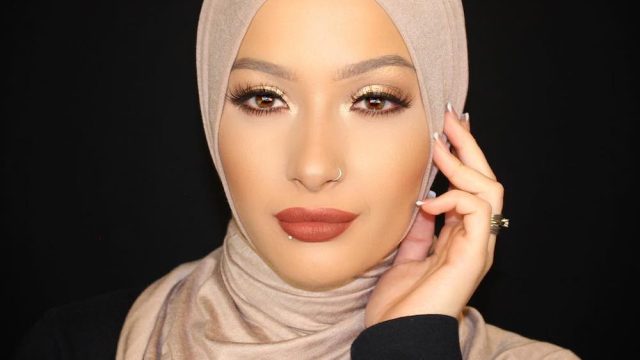 It's no secret that Muslim women who choose to wear the hijab are often underrepresented, misunderstood and ridiculed — but CoverGirl just took a big, big step to change that stigma, according to Allure Magazine. Beauty blogger Nura Afia is CoverGirl's newest ambassador for their new mascara So Lashy! We couldn't be happier! She's the gorgeous face behind a wildly popular YouTube channel and now, she's making her way to our TV screens with her new CoverGirl commercial. Did we mention she's also on a billboard in New York City's Times Square? Slay, girl. Afia is a Muslim woman who wears the hijab, and the fact that she just booked such a major deal is both groundbreaking and important.
CoverGirl is on a roll — an incredibly inclusive, progressive roll. The brand recently announced James Charles as its first male model ('cause hey, newsflash: Men can wear makeup too). With Afia added to their family, CoverGirl is doing its part to prove that beauty comes in all sorts of packages.
Afia will also join the ranks of Katy Perry and Sofia Vergara (NBD). The gorgeous group is featured on CoverGirl's Instagram account in an image promoting "Lash Equality."
But we don't just love this news because of how wonderful it is to see a woman who wears the hijab featured so prominently in a major campaign — Afia is also incredibly qualified for the role. Anyone who has visited the vlogger's channel (which is basically everyone — she has over 300,000 subscribers) knows that her makeup skills are on point!
Afia is stunning, she clearly loves makeup and she's in a position to make SO many young women feel like they're finally seeing versions of themselves in the beauty industry.
This new platform will hopefully give Afia a chance to shatter all the negative stereotypes that very much exist about Muslim women, especially those who wear the hijab. We think this a brilliant partnership on all levels, and we can't wait to see what comes of it.