I tried Covergirl's Full Spectrum collection, and it inspired me to play with color
Covergirl has been reinventing itself as an all-inclusive drugstore brand. From a total rebranding to unapologetically putting people of color first to being 100% cruelty-free, it's shown that it's committed to positive change. More recently, Covergirl launched its Full Spectrum makeup collection. It's a full-range color and complexion line specifically made to complement deeper skin tones.
With inclusivity as the main objective, the Full Spectrum collection aims to "enable the full expression and full spectrum of what makes us unique," Covergirl wrote in a press statement. The line consists of foundation, powder, eyeshadow palettes, lipsticks, and so much more. It's set to hit all retailers (online and in stores) in February 2019, but you can shop the collection now on Ulta .
Covergirl sent me a generous selection of the Full Spectrum collection to review.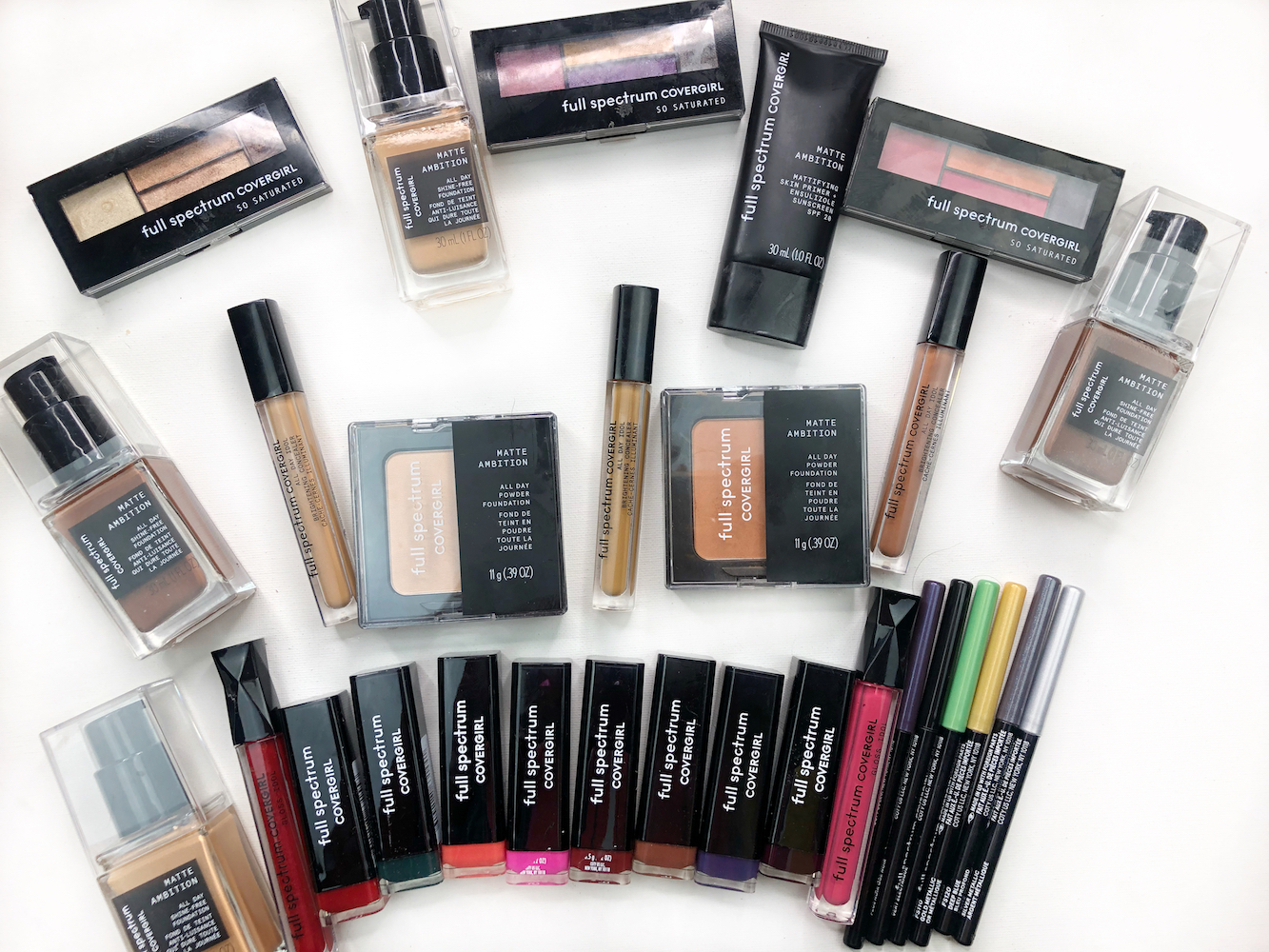 The products in the collection retail between $6.92 and $13.49, making it super affordable. Covergirl sent me a variety of makeup to test, with the exception of the Contour & Correct Expert Cream Palette, Matte Idol Liquid Lipstick, and Sculpt Expert Multi-Use Cheek Palette.
Here's what the Full Spectrum So Saturated Eyeshadow Palettes look like: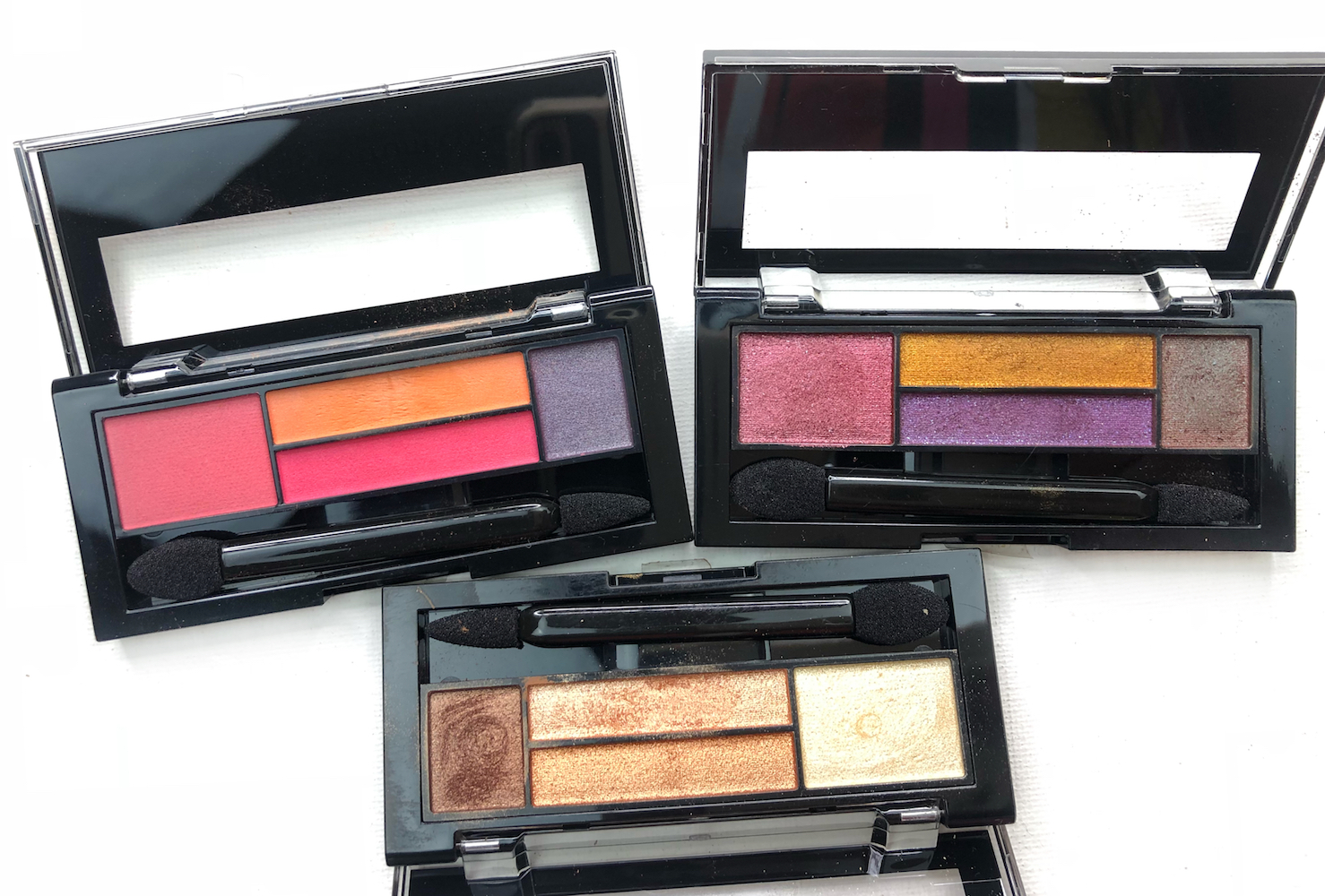 There are six quads in the line. With the exception of the Steady Quad, all of these eyeshadows are vibrant; they'll most certainly push you to play with color.
Swatches—Full Spectrum Defining Moment Eyeliners: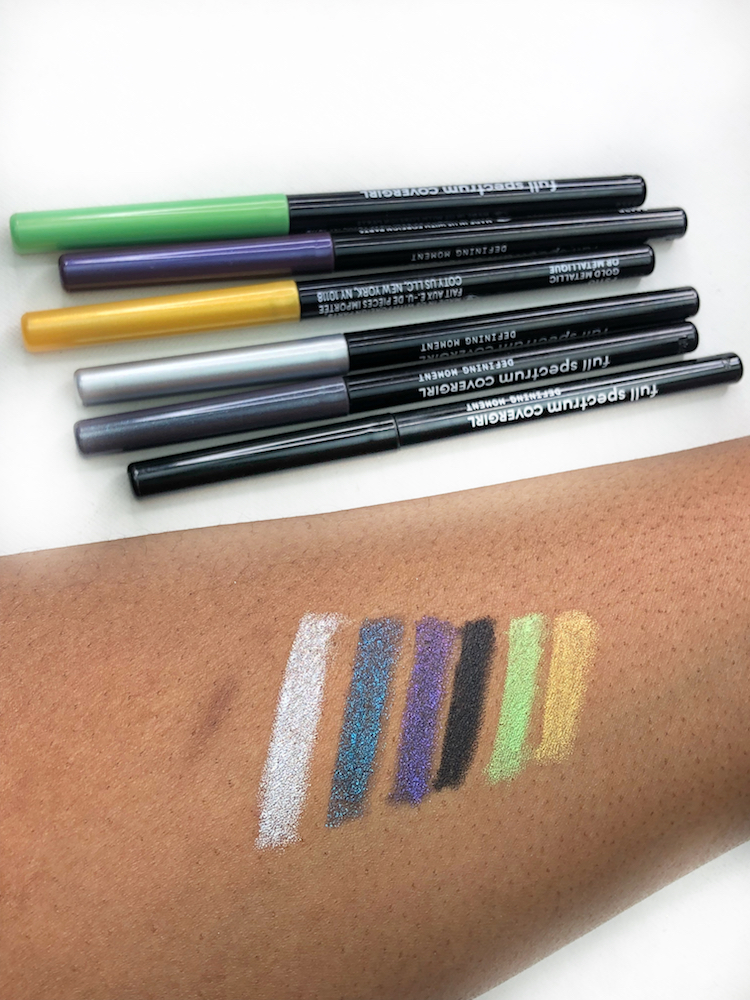 I love how pigmented these liners are. The color actually pops when it's applied on your eyes.
Swatches—Full Spectrum Color Idol Satin Lipsticks and Gloss Idol:
These lipstick shades (there are 20 total available) are absolutely beautiful. I personally love how creamy and pigmented they are. I'm more of a gloss girl and not a huge fan of matte lipsticks, but I can see myself reaching for the lipsticks when I want to wear something a step up from gloss.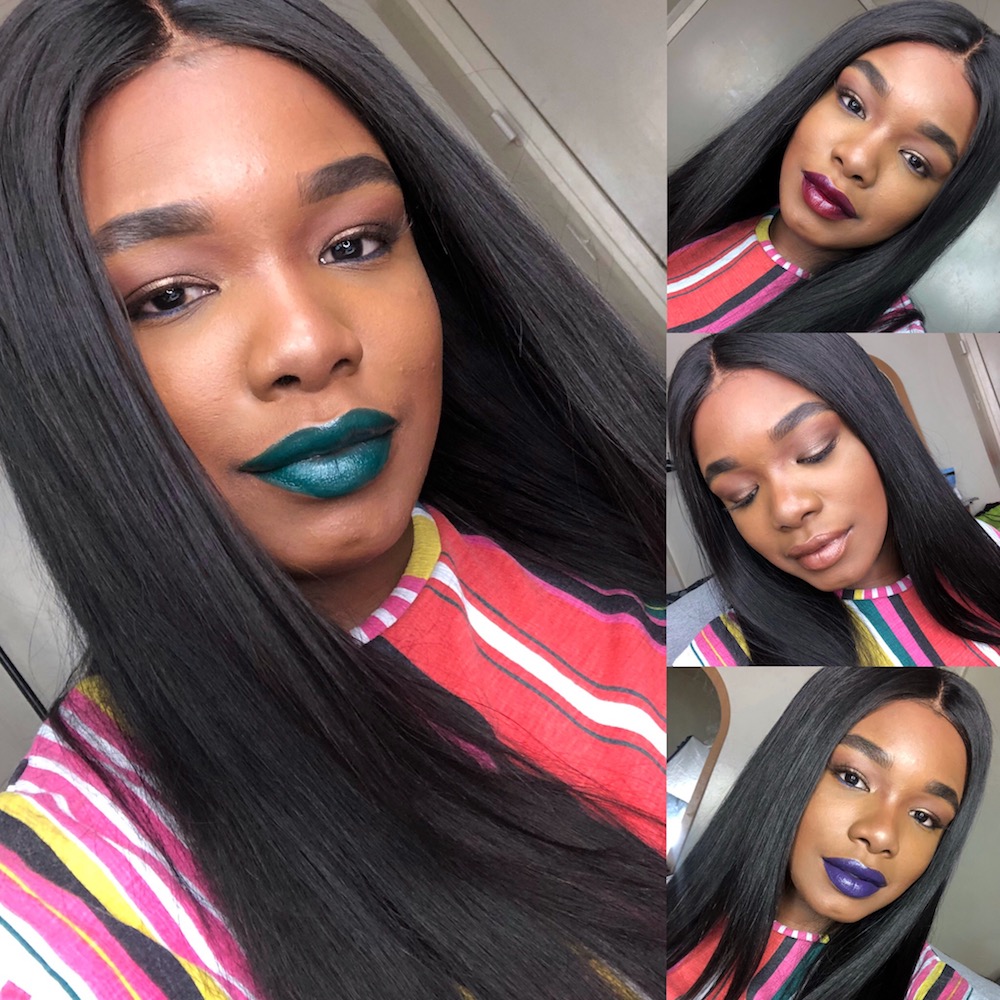 I haven't worn such bold-colored lipsticks in forever, but these shades are worth the risk.
This is me with a full face of the Covergirl Full spectrum collection: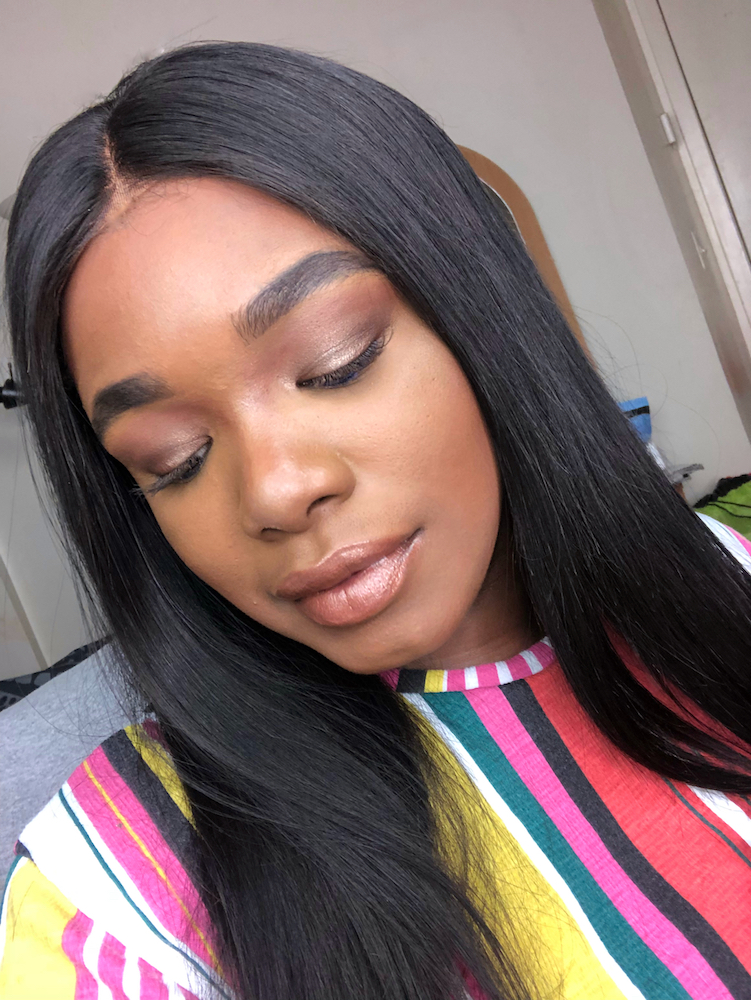 I haven't worn matte foundation since the summer, but I enjoyed the foundation and primer combo. While the foundation is matte, it didn't leave my skin looking (or feeling) dry. For me, this is a great option for days when it's cold out but I have a hankering for a matte foundation look.
Final thoughts:
To be transparent, I have not used Covergirl products for quite some (for no particular reason at all, but nonetheless, I haven't been a regular customer). I wasn't sure what to expect from the Full Spectrum collection, but I was wowed. If I had to pick a favorite, it would be the lipsticks. I personally have always lived for a bold and bright lipstick, and I was pleased to see that Covergirl included electric hues like blue, purple, and green. Since I've received the collection, I've been reaching for these bold lipsticks more than I expected. And the names (I'm a sucker for great shade names) made them that more interesting. The foundation is another favorite. However, I may avoid using it with powder (which actually is a foundation in itself). The foundation and primer was mattifying enough, and after applying the powder, it was overkill. Overall, I was really impressed by Covergirl's new line.
If you're looking to shop Full Spectrum, head over to Ulta's website.