Covergirl's new makeup collection solely caters to people of color and their needs
When Rihanna released 40 diverse foundation shades in 2017, she caused a ripple effect throughout the beauty industry. Following her trailblazing collection's debut, brands finally realized that people, and specifically people of color, will no longer tolerate a lack of shades or having to mix foundations in order to match their skin tones. Nowadays, if a cosmetics company comes out with a small handful of foundation shades, it's not only laughable, but sends a message that the brand isn't concerned with including people of color. Covergirl wants to change that perception with its newest makeup line: Full Spectrum.
Earlier this year, Covergirl made strides when they announced they would no longer test on animals, making them the biggest makeup brand to go cruelty-free. And now, they're focusing on real inclusivity. In a press release sent to HelloGiggles, the cosmetics company said of its new line:
"Understanding that inclusivity goes far beyond shade ranges, Full Spectrum was developed with the unique shade AND skin needs of multicultural women in mind."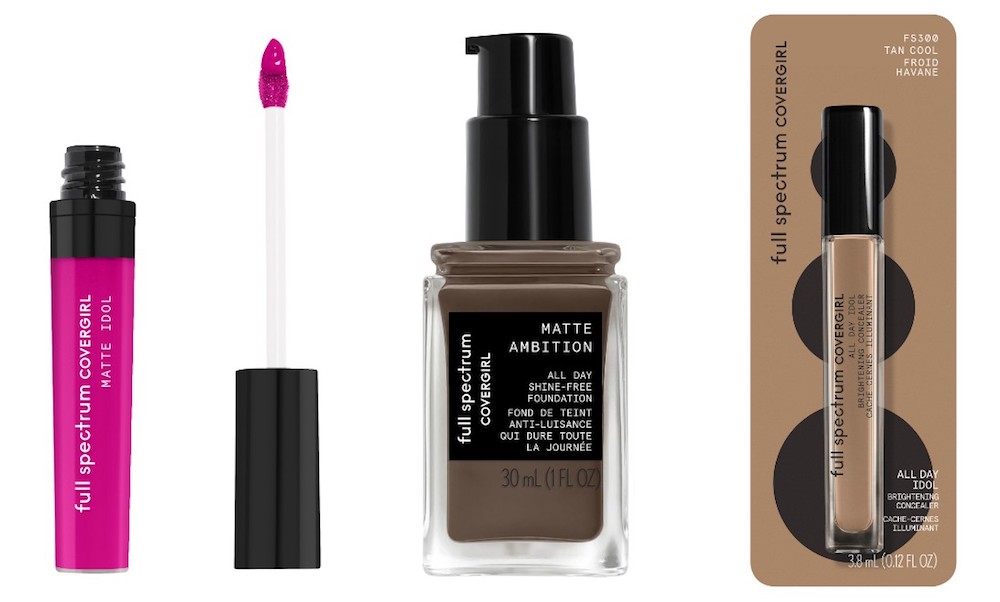 With a range of eye palettes, foundations, concealers, powders, and lipsticks made to complement deeper skin tones, Covergirl's Full Spectrum line has it all. The brand wants people of color to "enable the full expression and full spectrum of what makes us unique."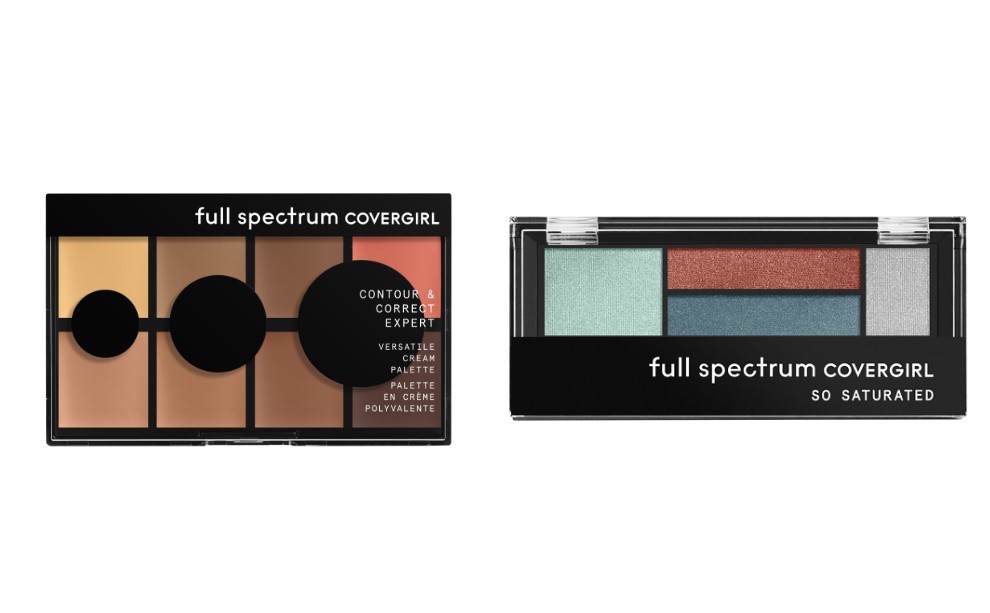 The Full Spectrum collection retails between $6.92 and $13.49; some of the more inexpensive items are the lipsticks, eyeshadow quads, and eyeliners. The higher-priced products are the contour kits, powder foundation, cheek palettes, foundation, and primer.
https://www.instagram.com/p/BrNlIAWBui5
The line is already available on Ulta.com and will hit mass retailers both online and in-stores starting in February 2019, according to the press release. "Full Spectrum brings out your truest tones with super rich pigments that pop, and hydrating shades that stand out—no more downplaying." No more downplaying, indeed.