Get ready to rack up *so* many points, because Cover FX is coming to Ulta Beauty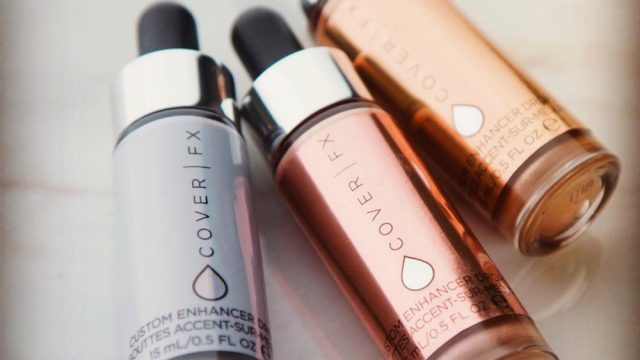 In their continuing quest to become one of the world's leading beauty retailers, the ever-growing Ulta Beauty is going to carry Cover FX products — can you just imagine all the points we're going to rack up? It'll be that much easier for beauty lovers everywhere to get their hands on this beloved brand, and luckily for all of us, we don't have to wait very long to make it happen!
We'll be able to shop Cover FX at Ulta Beauty starting on May 11th, both in stores and online. You'll be able to get those highly coveted beauty highlighting drops in the blink of an eye! Cover FX has been doing really well lately: Their last sale was such a success that there was a huge back-up in orders. It's not surprising that they want to expand in a way that makes their products more accessible to a wider audience.
https://www.instagram.com/p/BTaQvPMAML8
Other than the release date, we don't have much more information from Ulta about what kind of products they'll carry. They already have quite a few on their roster, so we can only take this to mean that a very large number of Cover FX products will be available shortly.
We'll be stocking up on all those must-have Cover FX goodies as soon as they're available, and just think of all those points! We're going to be spoiling ourselves rotten, happily.
Be ready come May 11th so you can splurge on a little Cover FX goodness at our beloved Ulta.