Cover FX came out with a new setting powder that works for all skin types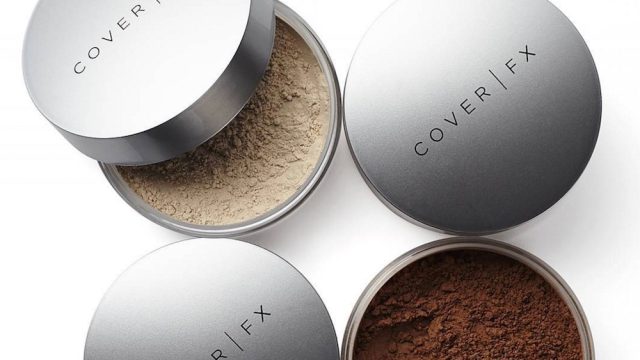 Powders can be tricky stuff. Lots of people eschew them completely because some feel it potentially makes your makeup look caked on and flaky, while others swear by them. Luckily for us, Cover FX has come out with a new setting powder that promises to solve all our powder woes. As we're sure you know, it's pretty tough to find the right one for your skin type because they're all so different. Your unique skin conditions will determine how it looks on you, so, unfortunately, a lot of troubleshooting is usually involved when trying to find the right one. Cover FX's new Perfect Setting Powder promises a flawless finish regardless of skin type or color.
The Perfect Setting Powder isn't an illuminating or a matte powder, it's a finishing veil that will leave you looking airbrushed, flawless, and smooth.
https://www.instagram.com/p/BNEsYP9gUBk
If it sets your makeup and blurs imperfection without looking or feeling heavy, we're into that!
There are two different shades: Translucent Light, with completely sheer coverage for fair to medium skin tones and Translucent Deep, completely sheer coverage for medium-deep to deep skin tones.
Don't they look ultra-velvety?
A lot of people with dry skin stay away from powders to avoid flakiness or the potential to dry out their skin even more, but The Perfect Setting Powder has been specifically formulated to keep your skin hydrated and fresh.
It contains Vitamin F, which has been known to offer hydrating benefits, as well as antioxidants such as Vitamin C, E, and gree tea extract to protect your skin from free radicals. It's also coated with rich amino acids to help your skin feel comfortable and balanced!
Not only is it great for the appearance and health of our skin, but it's made to be healthy for us as well. It's one of the few powders to be produced without the "Inflammatory 5," which are gluten, mineral oil, fragrance, parabens, and talc.
https://www.instagram.com/p/BNBdaCXg70U
Thank goodness! All Cover FX products are also cruelty-free and vegan, which is a huge bonus!
The Perfect Setting Powder is available now at CoverFx.com for $35, and will be available at Sephora starting on Dec. 29th! If you purchase anything from the Cover FX site this week between Black Friday to Cyber Monday you'll receive 25% off your entire purchase! Pretty good excuse to pop over and get one for yourself, don't you think?