Courtney Love's tribute to Carrie Fisher is making us tear up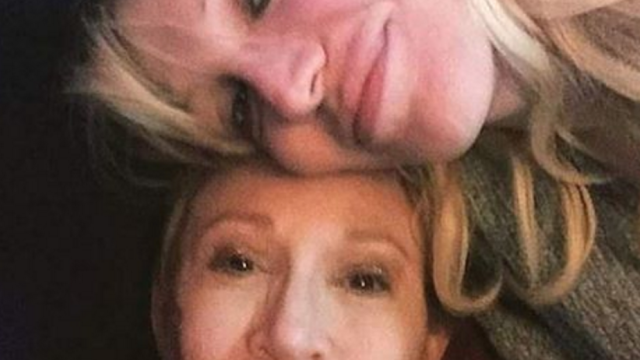 The world has just lost a brilliant writer, actor, feminist icon, mental health crusader and a woman who was honest enough to live her life as a perfectly imperfect open book. Carrie Fisher is being mourned by people everywhere, including many of her celebrity friends — because let's be real, she was friends with everybody.
Including queen of grunge and fishnet tights, Courtney Love. Love wrote a beautiful message about her dear friend on Instagram, accompanied by a photo of the two of them together.
Love wrote, "Carrie Fisher — great wit — great friend / one of the brightest lights has gone out . Deep condolences to Billie and Debbie . Scuse me while I break all my china now. #devasted Goodbye dearest friend."
Love's daughter Francis Bean Cobain wrote a message to Fisher on Twitter that was just as heart-warming (and simultaneously breaking).
"Carrie, I'll always love you for your wit, [sincerity], beauty, humor and authenticity. You touched the lives of so many. We will miss you," she wrote.
false
Fisher was not only a friend to Love, but also a mentor. Back in 2006, Love and Fisher had a heart-to-heart about Love's love life over a stack of Country Life magazines while sprawled out on Fisher's bed. The moment appeared in the 2006 British TV documentary The Return of Courtney Love.
Fisher talked to Love about the importance of taking ownership of her decisions, and of course her words are brilliant.
"After I've made as many bad choices as I have, I have to assume the choices are mine," she said. "I'm not victim, and neither are you.
You can watch the entire clip here around the 34:40 mark.
Fisher will continue to be missed forever, and her impact on the world will always be immense.