Courtney Love and Frances Bean Cobain are a royal family in this new Burberry ad
Courtney Love and Frances Bean Cobain have always been a legendary mother-daughter pair, as Frances Bean is the only child from the marriage of Hole musician and Golden Globe-nominated actress, Courtney Love, and the late grunge icon and Nirvana front man, Kurt Cobain.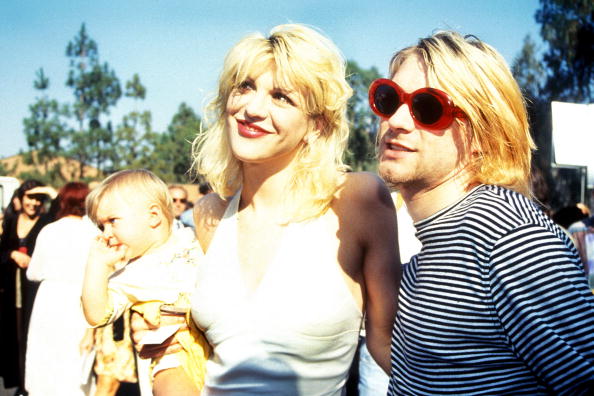 Courtney and Frances Bean have been open about their historically complex relationship — but lately, the rock-and-roll relatives seem to be tighter than ever.
https://www.instagram.com/p/BAMeEkftVLH
While Frances was born into fame via being the offspring of a highly publicized rockstar couple,  the 24-year-old has carved her own path with a career in visual art and modeling — and the occasional Jimmy Eat World cover on Instagram.
https://www.instagram.com/p/BIOFsIghUJH
And now, Courtney and Francis appear in a new short video ad for Burberry, which is part of the high fashion brand's campaign for London Fashion Week.
https://www.instagram.com/p/BKl2JYLg9zt
Love reposted the ad on her Instagram, and the video shows the lovely ladies gallivanting among statues at Maker's House — which, SPIN reports, is a craft fair by Burberry to promote their fall collection. We love seeing the goddesses of grunge twirling to balletic music. "Mother and daughter working it" indeed, Courtney.
https://www.instagram.com/p/BKnb5Xdhbr8
Frances Bean also posted a photo of herself wearing the cosmic dress from the ad.
#RoyalFamily