Courtney Cox wants everyone to leave Jennifer Anniston alone, thank you very much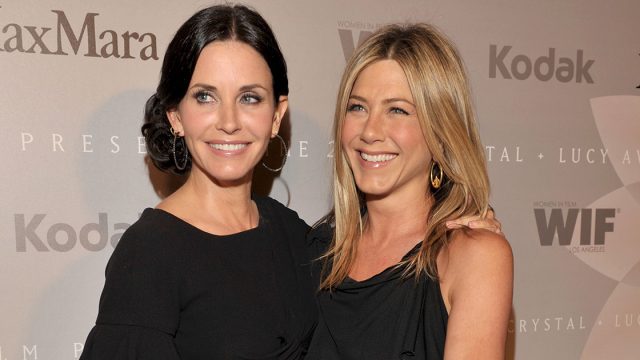 As soon as Brad Pitt and Angeline Jolie announced that they calling an end to their 12 year relationship and two year marriage, there was another name on everyone's lips: Jennifer Anniston.
Whether it's the NY Post putting Anniston on the cover of their paper when covering the news that Brangelina had split up, or the fact that the star can't even wear some jewellery without someone speculating that she's sending messages to former couple, it seems that, whether she likes it or not, Anniston is very much part of this narrative.
Jennifer Anniston was married to Brad Pitt for five years, however the pair split up in 2005. Since then, the trio have been the playthings of the tabloids, with many pitting Anniston and Jolie against each other.
Despite this, Jennifer Anniston is happily married to Justin Theroux, and things seem pretty hunky dory with the happy couple. In fact, Justin can't stop shouting Jennifer's praises.
Now Courtney Cox, Jennifer Anniston's ex-Friend's cast mate has spoken out against people bringing up her BFF's name in the Brangelina split and we have to say we agree.
Speaking to Entertainment Tonight, Cox was quick to say that the whole business had nothing to do with Anniston.
"I feel like we're exacerbating it by even talking about it," she told ET. "It's not about her."
Tbh, we totally agree. A divorce is hard enough as it is, and it's obvious that Anniston has had nothing to do with the Jolie-Pitt clan for some time.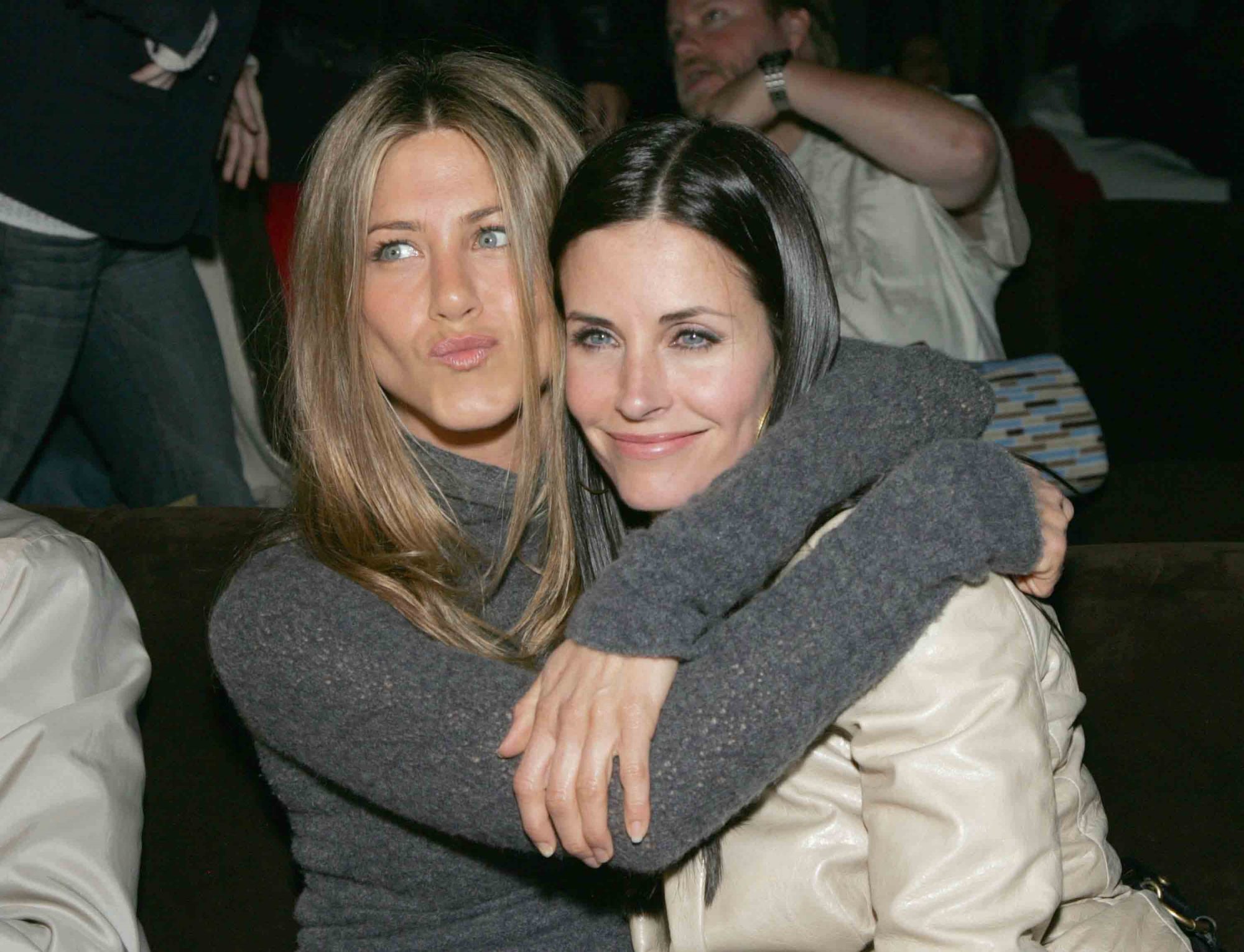 Echoing these sentiments, Anniston's husband, Justin Theroux, also dismissed and speculation that his wife was in anyway connected to the sad goings on.
Speaking to Buisness Insider, he said that there were more important things going on in the world.
"As a child of divorce, all I can say is, that's terrible news for those children and that's all you can really say," he said. "It's boring to comment on anything else. People are having a bad time — that's horrible. "It's shocking how much bandwidth things can take up when there are far more important things going on in the world."
Brad Pitt and Angelina Jolie share six children together. Currently, Jolie is attempting to gain full custody. The couple announced that they were separating last week.