Don't tell Chandler, but Courteney Cox had a mini Friends reunion with a former on-screen ex
Remember that Friends episode where Chandler's elaborate planned proposal to Monica hits a snag when her former beau, Richard Burke, returns to confess his undying love for her? We clearly do. And we don't think Chandler would be too thrilled about the mini Friends reunion that occurred on December 18th. Fans, on the other hand, are stoked. Comedian Claudia Oshry took to Twitter to share footage of a reunion between Courteney Cox and Tom Selleck, who played former flames Monica Geller and Richard Burke in the series.
Oshry captioned the video (in proper Gossip Girl fashion, because it is New York, after all), "Spotted in NY: Dr. Richard Burke and Monica Geller saying hi to one another. Shook. What will Chandler say?"
https://twitter.com/udfredirect/status/1075179858060345345
The former on-screen couple warmly embrace in the video as Cox sits at the bar. Could this be any more heartwarming for Friends fans? In the series, Monica and Richard begin a relationship that ultimately runs its course when their plans for the future don't align. Monica eventually marries Chandler Bing (Matthew Perry).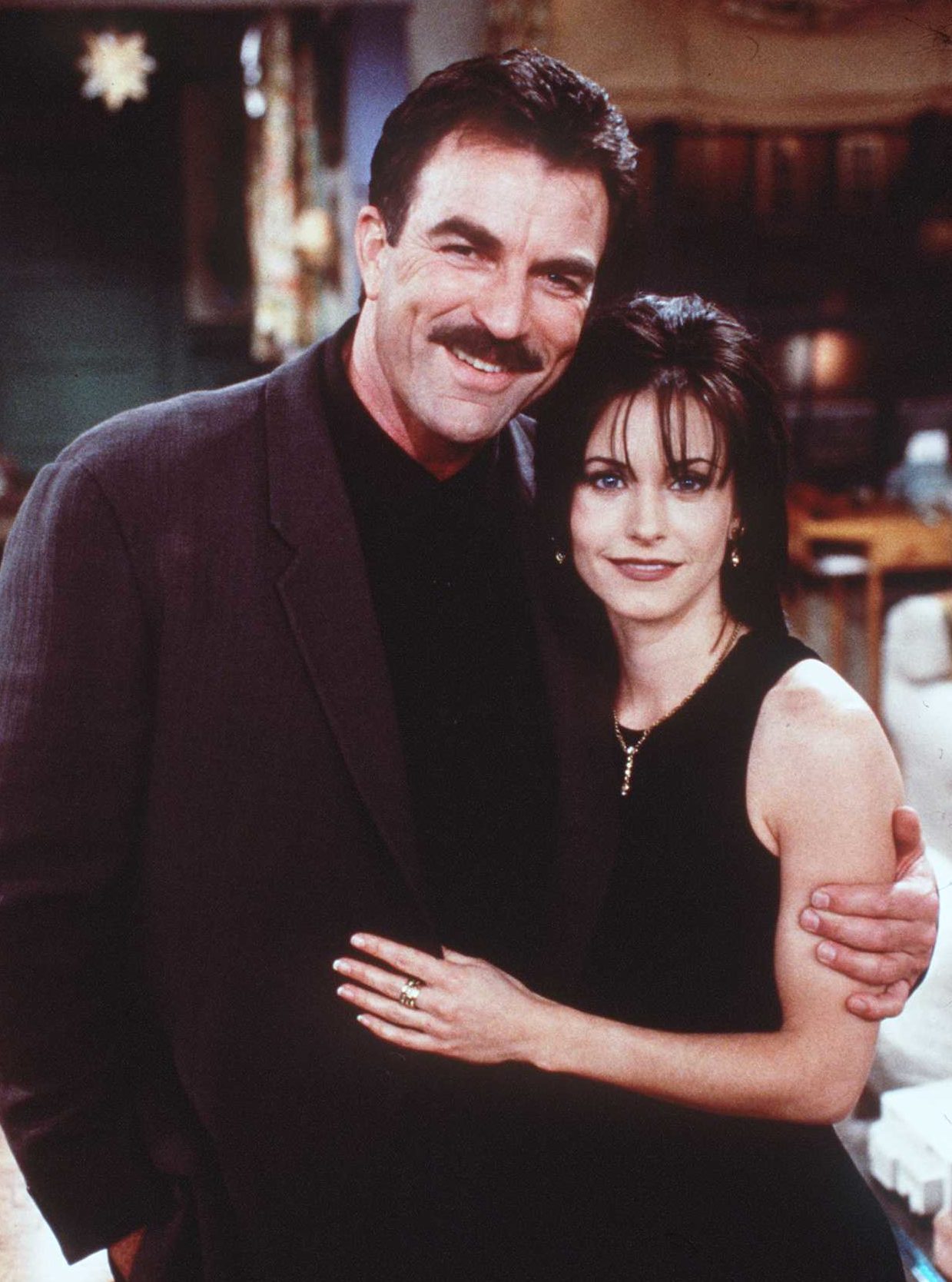 Given the fact that the core six of the series (which additionally includes Jennifer Aniston, Lisa Kudrow, Matt LeBlanc, and David Schwimmer) don't seem game for an official reunion, we'll take what we can get. And naturally, Friends enthusiasts had thoughts.
We won't tell Chanandler Bong if you won't.