Courteney Cox's fiancé got a super intimate tattoo for her, so true love DOES exist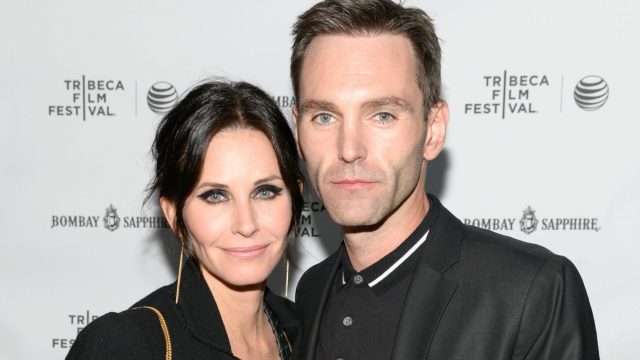 Maaaaybe the only thing more romantic than getting matching tattoos with your partner is the idea of your partner getting a tattoo dedicated to you. The idea that somebody would get something permanently rendered onto their body to always remind them of you without asking for reciprocation is ridiculously, cavity inducing-ly sweet.
Courteney Cox's fiancé, Johnny McDaid, did just that. And after the whole Brangelina split, we're THRILLED to see that love is REAL and ALIVE after all.
https://www.instagram.com/p/BKoGZDHg0iU
The Snow Patrol band member shared this too-cute pic of himself and Courteney Cox all snuggled up to him with the small, tasteful 'CC' tattoo, and we totally dig it. Cox and McDaid split briefly last December following a June engagement, but were on again by August. Now it looks like it's forever!
When speaking to US Weekly, Johnny McDaid had no shortage of lovey words to add to his uber romantic gesture, cementing the impression that he and Courteney Cox will go down the aisle and beyond in the near future.
"I don't know if you can put a label on what makes us work so well. But I know that I've never loved like I love this woman. So if that's enough, then that's enough.