Courteney Cox's daughter, Coco, looks like mini Monica in this new selfie
This Thanksgiving (and probably every Thanksgiving since 2004), Courteney Cox is thankful for her mini-me daughter Coco Arquette. On Thanksgiving Day, November 28th, Cox posted a selfie of herself and Coco to her Instagram, and we're thankful that the genetics in the Cox-Arquette family run deep. Coco seriously looks like a mini Monica from Friends.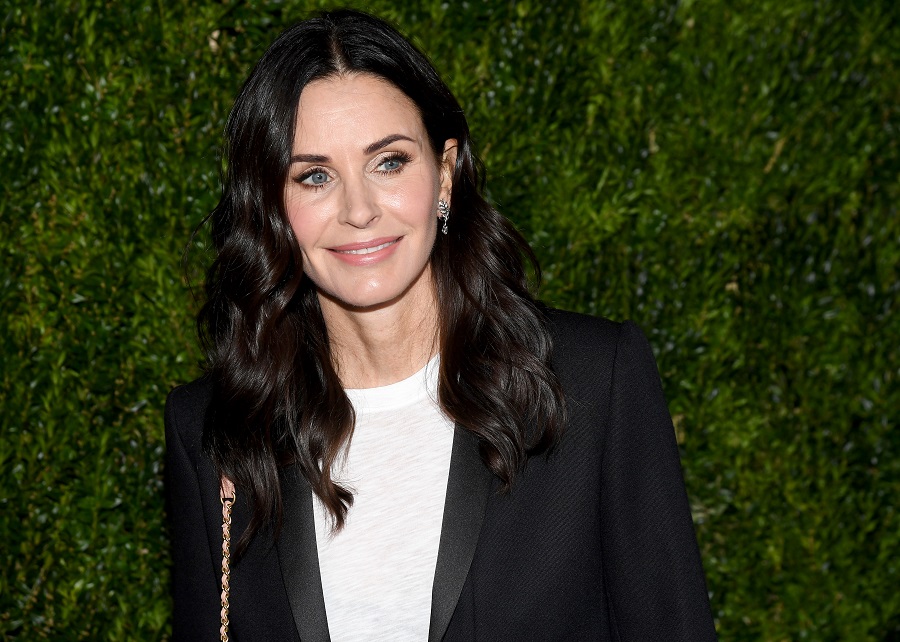 Coco, now 15 years old, is Cox's only child, whom she had with actor David Arquette. We don't get Coco pics on Cox's feed often, so every time she pops up, we're reminded of how much she looks like her mom. In fact, Coco is pretty much a perfect mash-up of her mother and her father.
"So thankful!!!" Cox captioned her November 28th post. And Kaley Cuoco commented what we're all thinking: "Twins."
https://www.instagram.com/p/B5b3bb5jEMj
Before Turkey Day, Cox attended a Friendsgiving celebration at Justin Theroux's house, where she partied alongside Jennifer Aniston, Jimmy Kimmel, and Will Arnett. But because home is truly where the heart is, Cox spent the actual holiday with her daughter. And we're thankful that we got the cutest of selfies from the duo.
The last time we saw Coco on Cox's timeline, she modeled one of her mother's most iconic looks from the '90s. "I'm not one to hold onto things but this was a damn good purchase!" Cox captioned the June pic. "21 years later…"
https://www.instagram.com/p/BylP2z0juul
Before that, we saw Coco on Easter. This selfie is even more "twinning" vibes than the most recent one.
https://www.instagram.com/p/BwiNoOGgKPL
As Aniston commented on the Thanksgiving selfie, Coco is "growing up way [too] fast"—no one can believe she's already 15. But we love seeing how she's slowly but surely morphing into Courteney Cox 2.0, and we can only assume the next selfie will be just as beautiful/wonderfully shocking/evidence that genetics are an incredible thing.