Of course Patty Jenkins is totally down to direct a "Superman" film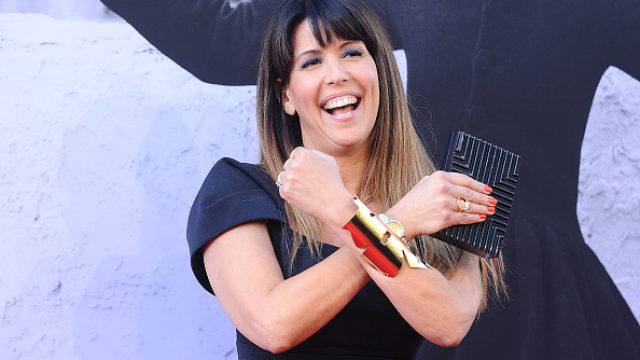 We already know she's a phenomenal director. So why not let Patty Jenkins direct all of the superhero movies from here on out? Okay, to be fair, there are plenty of great directors in the industry. But after seeing how amazing Wonder Woman is, there should be no doubt that Jenkins would be able to direct another superhero film.
We can't imagine Warner Bros. saying no to her involvement for a sequel. And we can't see Jenkins turning down the role either. People have speculated that if she doesn't take the Wonder Woman 2 job, she might direct a different DC film. And people have their eyes on Superman.
In a Reddit AMA, Jenkins was asked about directing a movie with the Man of Steel.
She answered, "It's no secret that I love Superman but right now I'm just happy doing Wonder Woman.
Excited Redditors continued to comment on her answer, admitting they'd love to see her spin on the superhero.
Jenkins has before explained that she cares more about finding the universal nature of the character before anything else. She said, "I don't only want to make movies about one kind of anything, but hopefully the world will start to see that anybody could be a universal character and anybody could direct that universal character, if you're talking about something that we all feel and experience."
With Wonder Woman, Jenkins was able to create a super relatable character in a way that felt realistic. She kicks butt and she has heart-wrenching empathy. That's not something we see in many superhero films. But it's something that there definitely should be more of in movies. In a perfect world, Jenkins would be able to direct both superhero sequels. Of course, plenty of people are interested in directing the sequel to Man of Steel. So we'll have to wait and see what happens.