Of course, Lupita Nyong'o has the most inspirational #WCW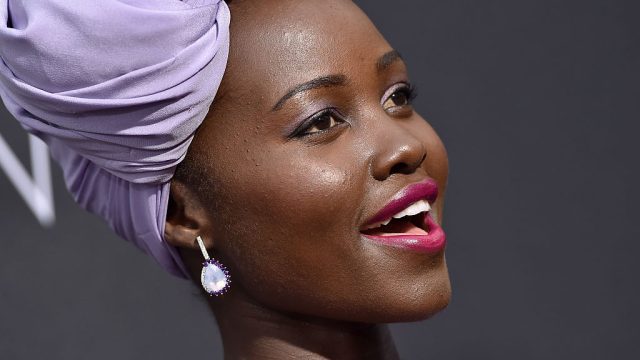 We may have to start calling 2016 the Year of Lupita, because this incredible actress has been impressing us from all angles. Lupita Nyong'o is the Oscar-winning actress of 12 Years a Slave, and she's also recently appeared in Star Wars: The Force Awakens as well as the recently-released Queen of Katwe. Along with being a talented actress, Lupita has been wowing us with her stunning fashion choices, and she has been giving us all the feels with her big heart and incredible spirit.
Lupita Nyong'o inspired us again, when she shared this perfect #WCW (Woman Crush Wednesday).
https://www.instagram.com/p/BK5tRv0BHqT
This week's #WCW is the living and breathing inspiration for my character in @QueenOfKatweMovie, the Queen-Mother Harriet Nakku. It was such a privilege to get to know her. I loved how she could be reserved and cheeky at the same time. We can all be inspired by her love, authenticity and fearless pursuit to do the best for her children while she had so much working against her. I'm grateful that Mira Nair chose me for this role and for the precious time that Harriet spent with me.
This message is too sweet, and we are constantly impressed by Lupita's openness and admiration for such incredible ladies. Harriet Nakku sounds like a very special woman, and we can definitely see her regal dignity, but also her cheekiness in this photo with Lupita.
For those who haven't seen the film yet, Queen of Katwe tells the story of a young girl, Phiona, who grew up in a Ugandan slum. When she is invited to learn chess from a missionary, she finds that she has a fabulous talent for the game. Lupita plays Phiona's mother, who supports her daughter's dream to become a chess champion and change her life.
Lupita is clearly passing on Queen of Katwe's message of female empowerment, and we love it.
And now Lupita is our #WCW!