Couples are taking "divorce selfies" to announce their amicable separations on social media, and it's really uplifiting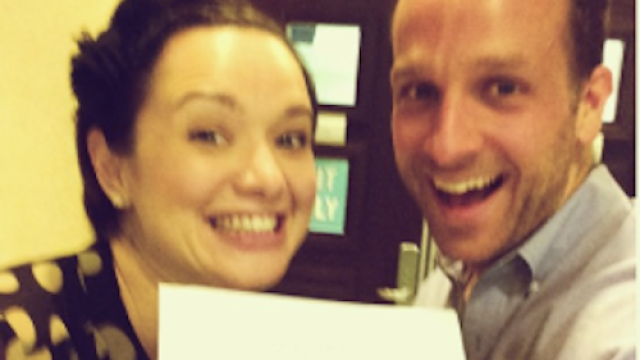 Divorce isn't always a bad thing. While separating from a partner can often be a painful experience, sometimes mutually acknowledging it's time to move on can be in the best interests of everyone. That's why the hashtag #DivorceSelfies exists – because sometimes, breaking up isn't hard to do.
The hashtag features couples (well, ex-couples) announcing or celebrating their divorces from one another, whether the photos be in the courtroom or at the bar they went to afterward.
The idea behind many of the social media posts is that separating can be mutual and amicable instead of something steeped in secrecy and resentment.
https://www.instagram.com/p/BFY1u-gRfmv
https://www.instagram.com/p/BBWOMK_luRw
Couples, acknowledging that a relationship is no longer working for them, are able to move on (and move forward) together with respect and kindness.
https://www.instagram.com/p/6i8ZTKpj7Y
Read one woman's beautiful letter to her ex:
"We went to court and got divorced today, and then went out for a beer and a selfie. Totally normal, right? Seems appropriate because nothing we've ever done is normal. I'm grateful to this guy for 25 sometimes good, sometimes not-so-good, years together. We raised each other from adolescence to adulthood and then made two beautiful children we love like crazycakes. Instead of being disappointed that our choice to be together didn't last forever, we choose to accept that sometimes good things fall irreparably apart, to be thankful for the adventures we had, to look forward to the new and exciting ways we will grow as individuals and in other relationships, and to commit to a lifelong friendship and coparenting partnership-- not just because it's good for our little ones, but because it's also good for us. KB, thanks for making this day, and so many other days, easier. You will always be my family."
We commend these couples for being honest with themselves and each other, and for finding the courage to move toward better things.