You'll be surprised by which country has the best McDonald's food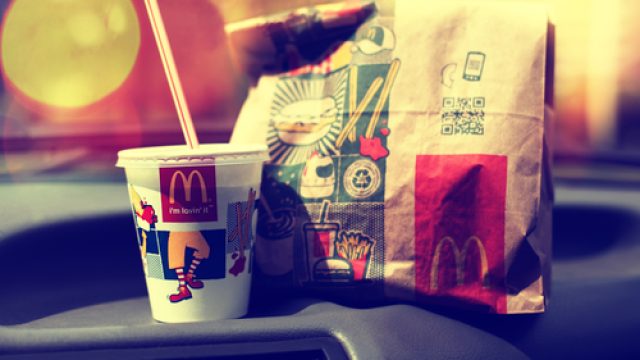 U.S.-based McDonald's lovers out there might be bummed to learn that the United States doesn't do it best when it comes to Happy Meals and Big Macs. After visiting 53 different countries and writing over 340 reviews about his experiences in each place, foodie James McGowan reports that Sri Lanka boasts the very best McDonald's food.
He told Business Insider that the Sri Lankan menu is smaller than you would expect — and definitely different than what we're used to. For example, this is what a combo meal looks like: fish and rice topped with gravy, and a veggie burger. If that's not your cup of tea, you could order a vegetable-stuffed omelette burger, which McGowan says is "one of the freshest items" he's ever had at any McDonald's.
But McGowan's absolute favorite? The seeni sambol sandwich. It's folded egg and melted cheese with a relish of spicy onion and cured tuna on top, all between a good old fashioned hamburger bun.
It starts off spicy, but quickly fades into a dried fish taste. The onions are cooked in coconut oil with sugar, tamarind, and garlic, and they're cooked perfectly to where they're still slightly crunchy. According to McGowan, the seeni sambol sandwich has just the right touch of sweetness to it. It costs about $2.15.
BRB, packing our bags and booking a flight to Sri Lanka.