Cottagecore Is All About Channeling Your Inner March Sister—Here's How to Try It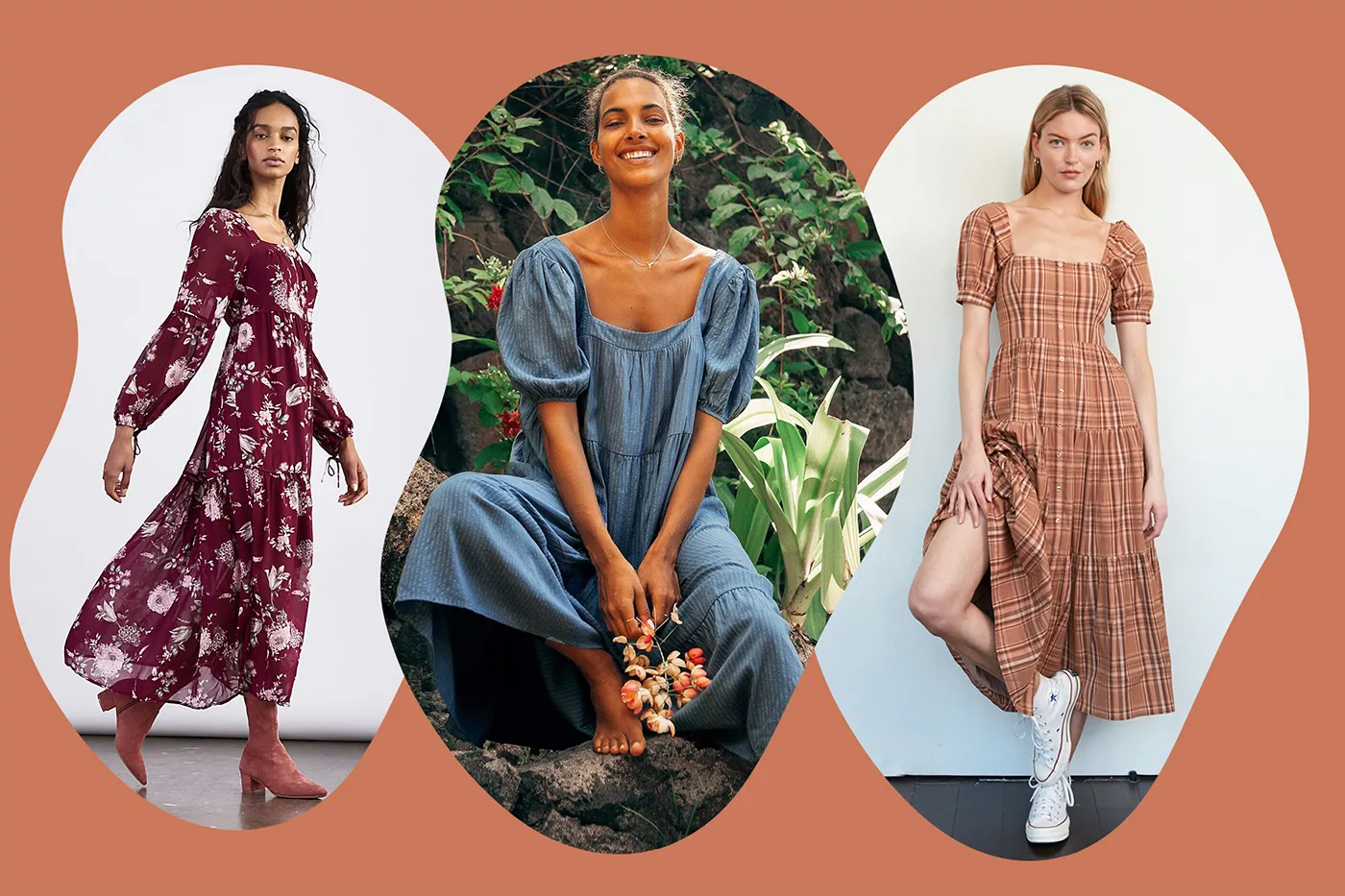 If you're on TikTok or Instagram, you've probably stumbled upon #cottagecore and wondered why so many millennials are dressing like the cast of Little Women. Well, the cottagecore aesthetic is all about stepping back in time in terms of hobbies, homes, and fashion. Say goodbye to nights spent streaming Netflix in sweats with your boo and hello to embroidering pillows in prairie dresses with your cat.
The term "cottagecore" glorifies the cozy countryside lifestyle, and if you're a millennial on social media, images of the internet trend are unavoidable. When cottagecore first went viral in March, our Instagram feeds were flooded with enchanted forests, billowy dresses with puff sleeves, mushrooms, and some sort of homemade bread. Okay, even people oblivious to the cottagecore aesthetic were baking bread at the beginning of quarantine, but hear us out—cottagecore is not disappearing from your feed anytime soon. And if the vibe of Taylor Swift's album Folklore (aka the poster child for cottagecore) is any indication, the aesthetic is T-Swift-approved, which is always a bonus in our books.
Cottagecore embraces every pastime that screams—er, whispers—"grandma," like knitting, baking, embroidery, and gardening. In 2020, the lure of the cottagecore aesthetic lies in its simplicity. Calico dresses, straw baskets stuffed with wildflowers, and days spent kneading pie crusts or sipping rosé in gardens all take us back to simpler times—which is a welcome escape in today's stressful world. Millennials and Gen Zs have welcomed this change of pace with open arms—and Instagram posts capturing all of their effortless-but-perfectly-posed cottagecore outfits, of course.
If you think cottagecore sounds like just another fad, think again: The cottagecore hashtag has nearly 4 billion views on TikTok and over 723,000 posts on Instagram. So, yeah, it's not just a couple of 20-year-olds tying aprons around their waists and calling themselves trendsetters—it's a lifestyle that's flooding the internet.
Since it first blew up on social media, cottagecore has maintained its charming, fairytale-esque ranking over imagery of flashy cityscapes and lavish beach trips. And as we're entering fall, cottagecore is adapting to the chillier weather, cozy scents, and color palettes that autumn presents. Gone are the sun-soaked picnics in lilac fields, white eyelet blouses, and glass pitchers of iced tea. The autumn cottagecore aesthetic will embrace faux-leather booties crunching over fallen leaves, slices of cinnamon peach cobbler, steaming mugs of cider, and plaid—lots of plaid.
Below, these cottagecore clothes will inspire you to embrace idyllic moments this fall.
Now, go slip into your best cottagecore outfit, light a candle, bake something that tickles your taste buds, and play Folklore on repeat.