Costume designer Mona May talks about the cool clothes from "Never Been Kissed"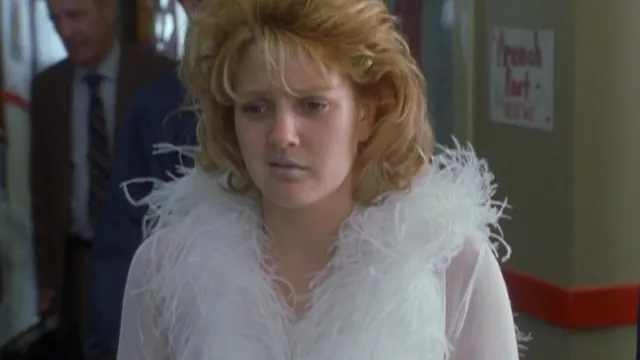 Never Been Kissed, the '90s teen comedy starring Drew Barrymore as Josie, a reporter who goes undercover as a high school student, had plenty of memorable moments when it came to fashion. The outfits Drew wore in the film were a big part of her character's journey — we saw her clothing evolve through different stages before she settled in with a sense of style that fit her perfectly.
And who was behind this fashion wizardry? Mona May. In the second half of our interview with the esteemed costume designer, we learn about the inspiration behind Josie's crazy first-day-of-school outfit, her favorite look, and the differences between doing costumes for live action versus CGI. 
HelloGiggles: Josie went through a complete style transformation in the film, from being kind of frumpy to fashion victim to finding a stylish look by the end. Can you talk a little about that?
Mona May: We always dream of doing movies where the character has a crazy story and an arch in the film. For Josie, it was so unusual because first she's this mousy girl who wore not-so-pretty clothes. She becomes this undercover reporter who goes to high school and she wears what she thinks teenagers wear, then she turns professional and starts wearing suits. It was a beautiful story that I was able to tell through costume. She starts off as this outrageous "ugly duckling" then becomes this beautiful girl who tells the truth and basically asks, "Will you love me now that I am myself?"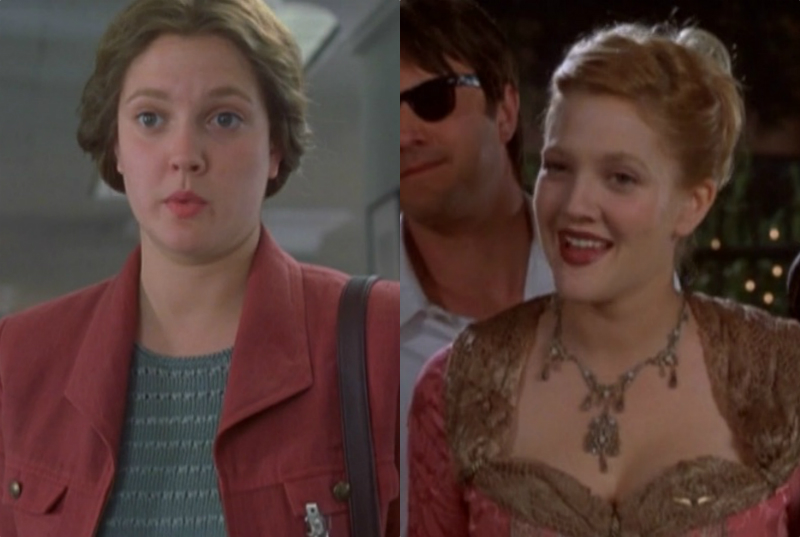 HG: On Josie's first day of school, she wears that crazy all-white outfit. What was the inspiration behind it?
MM: That was so much fun because Drew is wonderful to work with. She's very open to things and not afraid of making fun of herself or looking "weird." She's not concerned with always looking pretty and can dive into the character and give herself to the role. She really wanted to portray this girl who was uptight so when we started, she had that horrible mauve work suit and her hair was mousy. For Josie's first day as a high schooler, we wanted to make a contrast to that. So, here's a 20-something girl who thinks high schoolers wear outrageous stuff — she has on all-white with a feather boa and a crazy, big bag with lemons on it. It made no sense. She almost blew her cover with that outfit.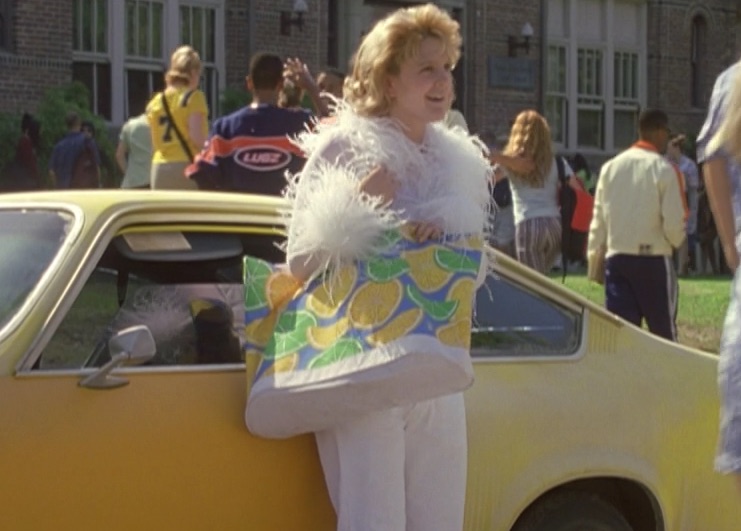 HG: Can you talk about the dress that Drew wore in the baseball field scene at the end of the movie?
MM: We couldn't find anything that was feminine and pretty enough so we made that. It was wonderful that we were able to make something that was so perfect and had the right shape. The dress was pink chiffon with a light print and we did little bit of a ruffle. It ended up looking sophisticated and not too cutesy.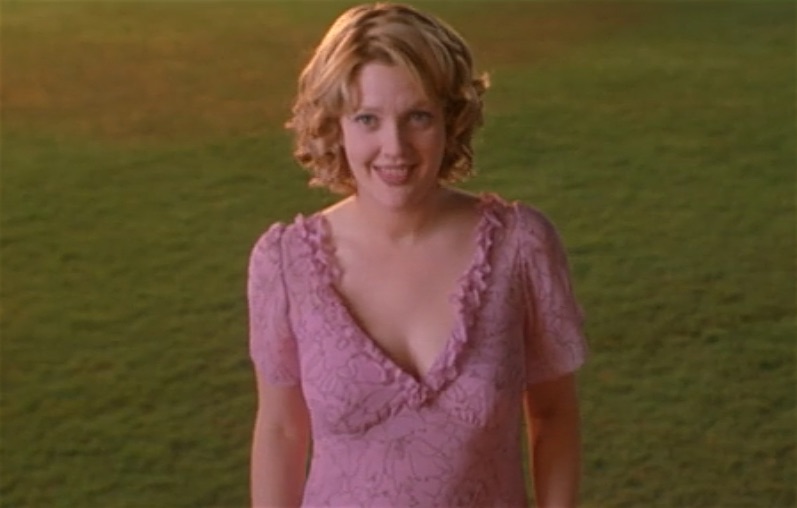 HG: Did you have a favorite outfit of hers?
MM: There were so many changes in the movie. I think it was that pink dress and I really liked the prom dress too. I got to dress her in this ballgown and make her into a princess. Then I made the popular girls into Barbies. There was so much going on. It was a feast for your eyes. The girls always had their perfect little outfits and accessories. It was very reminiscent of my work in Clueless where everything matters. These characters also wouldn't wear gym shorts and sweatpants. It's very girly and fashion-oriented. With my work, I really want to play around and give the audience something to look at.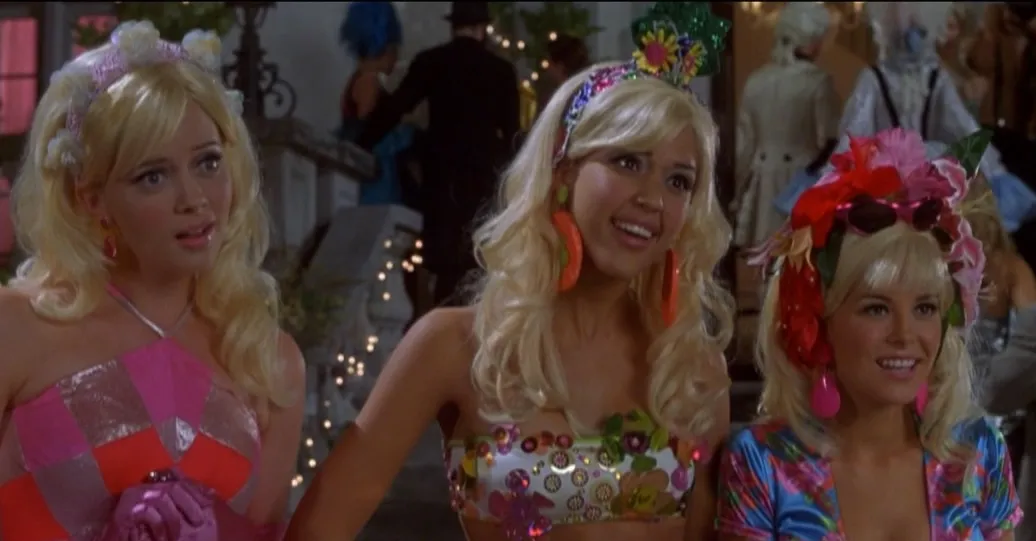 MM: The best compliment I ever got was that my costumes in films are like their own character — they could have their own billing. This is what we love to do. How do we make this character more interesting? How do we make them pop — or not? I think the funniest thing we made was the scene where she went to the club. I made this '80s spandex dress for her because it was her take on what was supposed to be cool.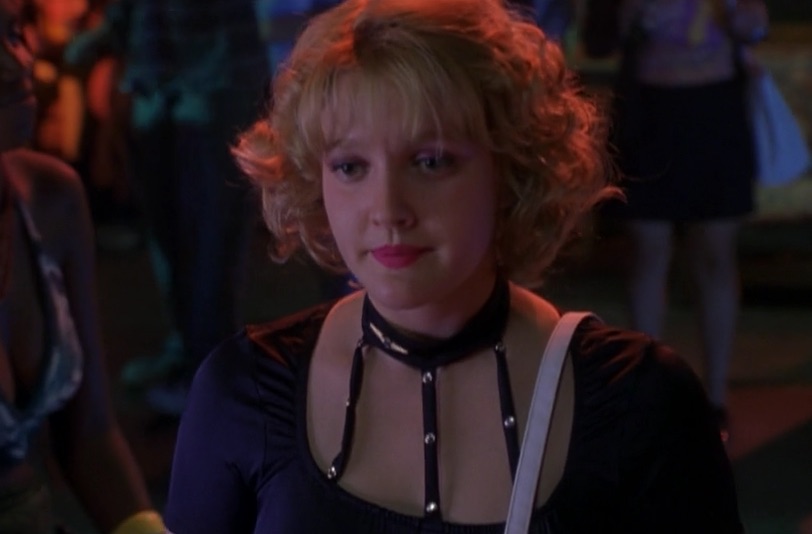 HG: Do you have a favorite era to dress?
MM: I am an artist so anything I can sink my teeth into and really research. I loved doing Master of Disguise for its crazy costumes and physical stuff. I don't really have a favorite — it's all so much fun!
HG: What are you working on now?
MM: I'm working on some CGI projects. I did it before with Stuart Little. I'm doing this movie about monkeys in India wearing fantastic clothes for Dreamworks. I'm also doing some CGI work for television. I love having this variety. It's a wonderful experience being able to be creative in all these different areas. CGI is different because you don't have to schlep everything around. You just come in with a pen and paper. It's all virtual fittings and you don't have to sweat. [laughs].