People are driving far and wide to try the new Costco food court cheeseburger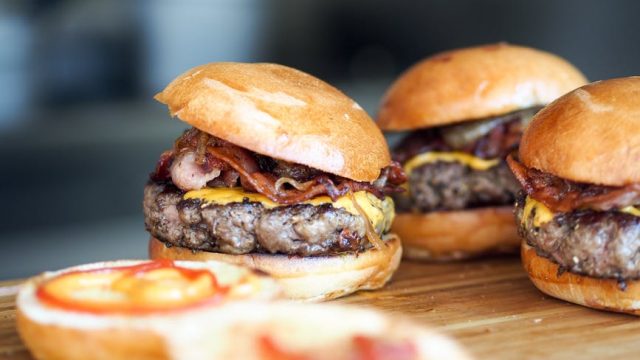 Everyone, gather round and sound the alarm: Costco is testing out a cheeseburger for their menu. Yes, this is happening.
Foodbeast broke the story about Costco's new 1/3 pound burger, which costs $4.99 and adds up to 1,140 calories.
The cheeseburger features coarsely ground beef, cheddar cheese, and smoked Thousand Island dressing, served on a challah bun.
The new menu item bears a striking resemblance to Shake Shack's classic burger, as Eater reported. Rumors of copying aside, the wholesaler is keeping quiet about their Thousand Island dressing recipe.
"The special sauce is proprietary and cannot be shared," a spokesperson told BuzzFeed Food.
Costco has made a name for itself serving no-fuss, low-cost food in its food court, and changes to its brief and simple menu aren't common. Naturally, the internet collectively freaked out at the news.
Some people decided the cheeseburger was worth traveling for, logging some serious miles to sample the food court's latest addition.
According to Foodbeast, the cheeseburger is currently on sale in the Southern California, Seattle, Washington, North Carolina, Georgia, and Colorado.
If you're not ready to make a massive road trip to taste the food court's latest addition, don't fret. An employee told Foodbeast that stores would roll out the cheeseburger to other locations by March 2018.