These cosmic bath bombs will make you feel out-of-this-world relaxed
In case you didn't get the meteoric memo, we're kind of obsessed with all things outer space. So, naturally, we've taken our infatuation to the next level by adding *~solar system bath bombs~* to our wondrous wish list.
Thanks to My Modern Met, we came across these cosmic creations and haven't been able to pry them away from our space-loving hearts. "Turn bath time into a stellar fun experience!" writes bath bomb creator/cosmetologist Heather Mcginley. "Drop one of these super fun bombs in the bath and be transported to a new galaxy. Enjoy the fun fizziness as the bath turns an exciting new color and the aromatherapy smells center and balance you!"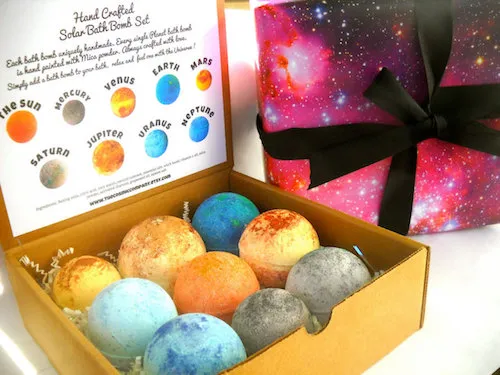 In total, the set comes with nine, handcrafted bath bombs (the Sun is included!) and each one is painted with mica powder to resemble the celestial bodies of our universe. Plus, they all contain natural, toxic-free colorants and ingredients. In other words: you can safely enjoy your all-star bath as all your toxic worries float out into space.
"The universe is an amazing, wondrous place," says Mcginley, when opening up about her intergalactic inspiration. "The Galaxy is one of the most beautiful things I have ever seen. We are all connected under one sky. The stars are light we all share." (This statement alone makes us feel as though we're lounging beneath the soothing night sky.)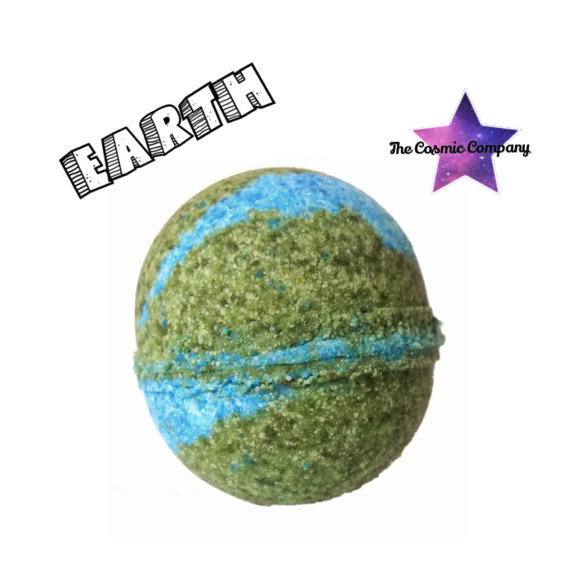 Though the entire set is $65, Mcginley's Etsy shop (The Cosmic Company) offers individual bath bombs for as little as $5.50. Oh – and don't worry – they're all space-themed! There's the Earth Bath Bomb, the Blue Moon Bath Bomb, and even a Red Nebula Bath Bomb. I mean, can you imagine how cool it would be to have a red nebula fizzing around your bathtub?!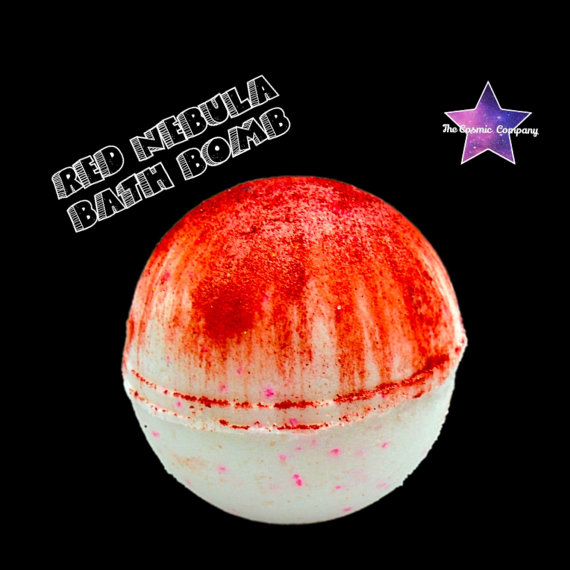 To have the entire universe within reach, you can hop in your virtual spaceship and take a terrestrial trip to The Cosmic Company.