What is a co-sleeping bed? 5 reasons you want one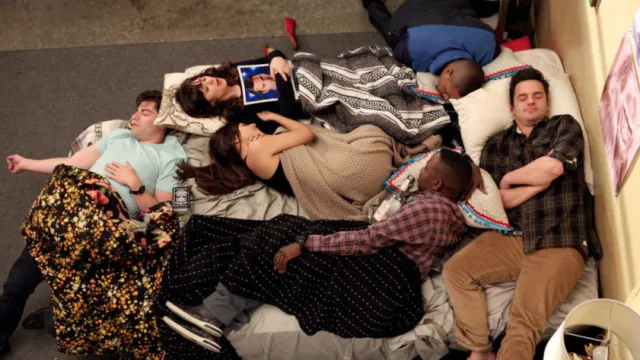 We love sleep. There are few things quite as wonderful or restorative as a full night's rest. So it's no wonder that people are always searching for the ideal sleeping situation. And for many families, the perfect way to snooze is by co-sleeping.
Co-sleeping is defined as sleeping in the same area as your loved ones. And naturally a co-sleeping bed is the perfect place to get everyone together. Generally they're large enough to fit several people, but cozy enough to make sure everyone's happy. You can shove a couple mattresses together for a DIY version, or spend some serious money on a ready-made co-sleeping bed.
If this potentially sounds right for you, read on! Here are a few reasons why you might want to consider ditching solo sleep and set up your own co-sleeping space.
1 It's great for family bonding.
The family that snoozes together sticks together, according to proponents of co-sleeping. Curling up alongside your baby before falling asleep can lead to a closer bond with your child, and a shared sense of closeness with your family as a whole. Just make sure everyone has enough space to stretch out, or you'll end up feeling cramped instead of comfy.
2It can make your kids healthier.
A study by the European Congress on Obesity indicates that co-sleeping with children can lower their chances of obesity later in life. Researchers found that children who slept with their parents every night were actually 70% less likely to end up overweight, as opposed to those who slept alone. While researchers were not sure why this was the case, they posited that sleeping close to ones' parents might provide a child with an extra degree of emotional protection later in life, decreasing the likelihood of emotional eating.
3It saves space.
Face it: Not everyone has a giant home. You can consolidate space by sharing a bed with the rest of your family. Not only does this free up extra space in your home (or maybe even an extra room), you'll only have to do one set of sheets come laundry day.
4It can help everyone sleep better.
Here's a benefit for the whole family. Co-sleeping creates a soothing and peaceful atmosphere for everyone. The close proximity can help calm those who suffer from nightmares and help everyone feel safe and secure. If sleep is hard to come by, consider a bed fit for the whole family. It could be the secret to sweet dreams.
5There's plenty of room.
Even if you don't have a large family, a co-sleeping bed can still be the right fit for you. If you're looking for more space to relax in the evening, or if your furry companions tend to hog the mattress, an extra-big bed might be just what you need.
Here's an example of a popular co-sleeping bed you can purchase for yourself:
Warning, the above mattress and bed frame, sold by Ace Size, will set you back about $4,000. But it could mean the sweetest sleep of your life…
Sleep tight!