Birds of Prey, Emma, and more movies will be available early to watch from your couch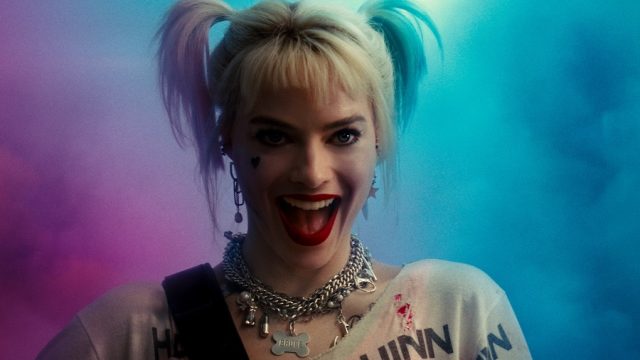 This story is being continually updated as studios announce more early-release movies.
More and more businesses across the country are closing their doors due to the coronavirus (COVID-19) pandemic, including, now, many movie theaters. While some production companies have pushed back film release dates (like A Quiet Place II) in light of the coronavirus pandemic, others are doing something that has never been done before: making movies still playing in theaters available to watch from your own home.
Universal Pictures announced that all of its films currently playing in theaters will be available for digital purchase starting this Friday, March 20th, according to Variety. The movies will be available for a 48-hour rental period for $19.99. While this might seem steep for an at-home rental, it's fairly similar to the price you'd pay for a theater ticket (plus that crucial popcorn and soda).
Below, we're highlighting our picks of the movies you can watch sooner than expected due to safety precautions surrounding the coronavirus pandemic.
Emma
Available: March 20th
Where to watch: NBC Universal's Comcast and Sky, or preorder on Amazon Prime, Google Play, and iTunes
Escape to 19th century English estates where women wear corsets (all from your couch where you wear sweats) by watching Emma, adapted from Jane Austen's novel.
Birds of Prey
Available: March 24th
Where to watch: Amazon Prime, iTunes, and Google Play
Warner Bros. is following Universal Pictures' lead by announcing that Birds of Prey is available for digital purchase while still in theaters. Watch Gotham baddie Harley Quinn take on New York City without leaving your living room for $19.99.
Frozen 2
Available: Now
Where to watch: Disney+
Last week, Disney surprised fans by releasing the hugely popular sequel to Frozen three months ahead of schedule to offer "some fun and joy during this challenging period." Now, you can sing along with Elsa, Anna, Olaf and the gang at home. Just know you'll likely have the songs stuck in your head for days to come.
Star Wars: The Rise of Skywalker
Available: Now
Where to watch: Amazon, Apple TV and iTunes, Google Play
Star Wars: The Rise of Skywalker was initially supposed to be released on March 17th, but Disney was thinking of fans stuck at home and released it four days early on March 13th. The Rise of Skywalker is available in HD for $20 and Ultra HD for $25 if you really want the full theater experience. It also comes with a full-length feature about the making of the film for the die-hard fans to watch.
Onward
Available: March 20th to rent, April 3rd on Disney+
Where to watch: Disney+ (April 3rd), iTunes, Google Play
Disney is here to help parents through the coronavirus quarantine with a surprise early release of its newest animated movie, Onward, which hit theaters only two weeks ago on March 6th. It will first be available to rent on digital services for $19.99, and it will then be available to stream on Disney+.
"While we're looking forward to audiences enjoying our films on the big screen again soon, given the current circumstances, we are pleased to release this fun, adventurous film to digital platforms early for audiences to enjoy from the comfort of their homes," Onward's director Dan Scanlon and producer Kori Rae said the statement, according to Entertainment Weekly.
Stay tuned: We'll add more movie picks as companies announce them.
As information about the coronavirus pandemic rapidly changes, HelloGiggles is committed to providing accurate and helpful coverage to our readers. As such, some of the information in this story may have changed after publication. For the latest on COVID-19, we encourage you to use online resources from CDC, WHO, and local public health departments, and visit our coronavirus hub.