As a Type A personality, it hasn't been easy to slow down during the coronavirus pandemic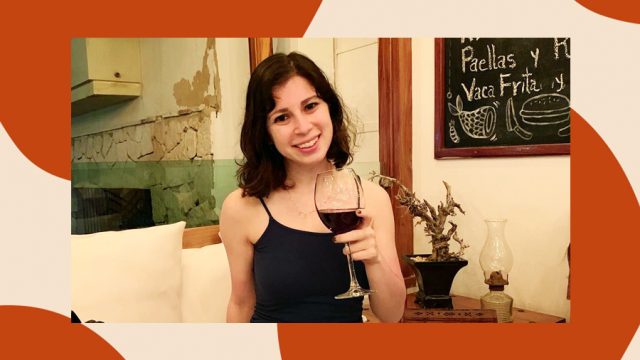 Sundays are a day to recharge and reset by hanging with friends, turning off your phone, bathing for hours on end, or doing whatever else works for you. In this column (in conjunction with our Instagram Self-Care Sunday series), we ask editors, experts, influencers, writers, and more what a perfect self-care Sunday means to them, from tending to their mental and physical health to connecting with their community to indulging in personal joys. We want to know why Sundays are important and how people enjoy them, from morning to night.
As coronavirus (COVID-19) spreads across the country, millions of Americans have self-isolated in their homes to stay safe. While some people are using this time to be creative and catch up on projects that have laid dormant for weeks (or months), others—like our Deputy Editor, Rachel Simon—are allowing themselves to just chill instead.
"For the first time…ever, I don't feel guilty for not writing, because I truly recognize that I need to be prioritizing my mental health right now and doing whatever makes me feel relaxed—even if it's not the most 'productive' thing," she says.
For Simon, this isn't an easy feat. For years, her routine has involved moving 100 miles per hour to accomplish the number one thing on her to-do list: finishing her manuscript. "Normally, I tend to be really hard on myself when I don't write regularly or make progress towards a goal, and while I've always known it's not the healthiest behavior, this is the first time that I've actually felt my mindset changing for the better in this regard," she explains.
So what has Simon been doing with her "down time" instead of writing while she self-isolates during the coronavirus pandemic? Whatever makes her feel calm. "Last weekend, my boyfriend and I took the pets and drove to North Carolina where his parents are, so we mostly spent that Sunday settling in. Since getting here, I've been spending non-work time going on walks, working on puzzles, and reading books, which have all been great distractions from the news and good ways to help me relax," she says.
While writing is still incredibly important for Simon, she's not allowing it to define her time right now—and she knows that's exactly what's needed. "I don't want to give up on my ambitions, of course, but I'm realizing that it's perfectly okay to recognize when you need a break and take it," she says.
We couldn't agree more. For this week's Self-Care Sunday, we connected with Simon to find out how she's been managing her down time during the pandemic. Here, in her own words, are her insights, plus tips for others who might be struggling with slowing down.
Mental Health:
Until we left for North Carolina, my anxiety level was really high—being in a small New York apartment and having to read and cover the news for my job made it pretty much impossible to not be constantly thinking about the pandemic. Getting out of the city helped a ton; while I still feel stressed and scared, it's not nearly as overwhelming as it was before.
Mindset during the pandemic
Lately, I haven't been able to get the energy and focus to make much progress [on my manuscript]. Instead of beating myself up about this, though, I'm reminding myself that it's totally okay to not be that creative right now and instead do other, less "important" activities that help me relax, like puzzling and watching TV.
Wind-down practices
Most nights so far, I've FaceTimed with my parents or friends, and it's been a great way to stay connected to everyone I can't see in person right now. I'm not usually a big video-chatter, but like [it has for] so many others these days, it's become my go-to method for catching up with loved ones and getting some much-needed laughs. I'm also making sure to spend plenty of time playing with our cuddly 1-year-old puppy and less cuddly 8-year-old cat.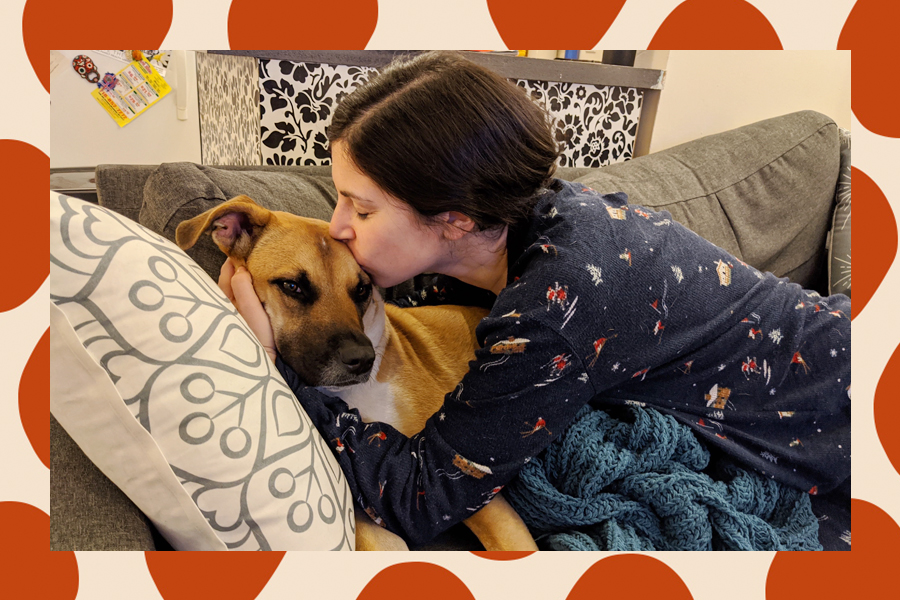 Physical Practices:
Exercise routines
I've never been a big outdoor runner, but with gyms being closed, I've taken to going for short runs in the neighborhood before dinnertime. I still miss the treadmill, but getting fresh air during golden hour really helps boost my mood and takes my mind off the news for a bit. I also take the dog for a walk at least once a day and am always running up and down the stairs here at the house, which is a big change from life in the New York apartment.
Other physical health practices
I'm definitely guilty of sitting on the couch for way too many hours in a row without moving while I work, so I'm trying to remember to stretch often and get a change of scenery every now and then. I'm also eating and drinking a little more than I typically would, so I'm making sure to fit in real exercise when I can, even if it's only for 15 or 20 minutes a day.
Community Care:
Staying connected while social distancing
As an extrovert who really values her relationships, social distancing has definitely been hard, but I'm so glad to be staying with family right now. My boyfriend and I also make sure to take time each day to catch up with each other while we're living with three other people, and luckily, FaceTime and regular calls have allowed me to stay connected to family and friends that I'm not able to be with in person.
Personal Joys:
Self-care routine
For me, self-care has always been less about beauty and more about letting myself nerd out on activities that bring me joy. Right now, it's all about puzzling—whether that's working on this super hard jigsaw puzzle with the family, doing the daily New York Times crossword, or learning how to make crosswords of my own. I've just started learning, and while it's really hard (themes are no joke), I'm having so much fun.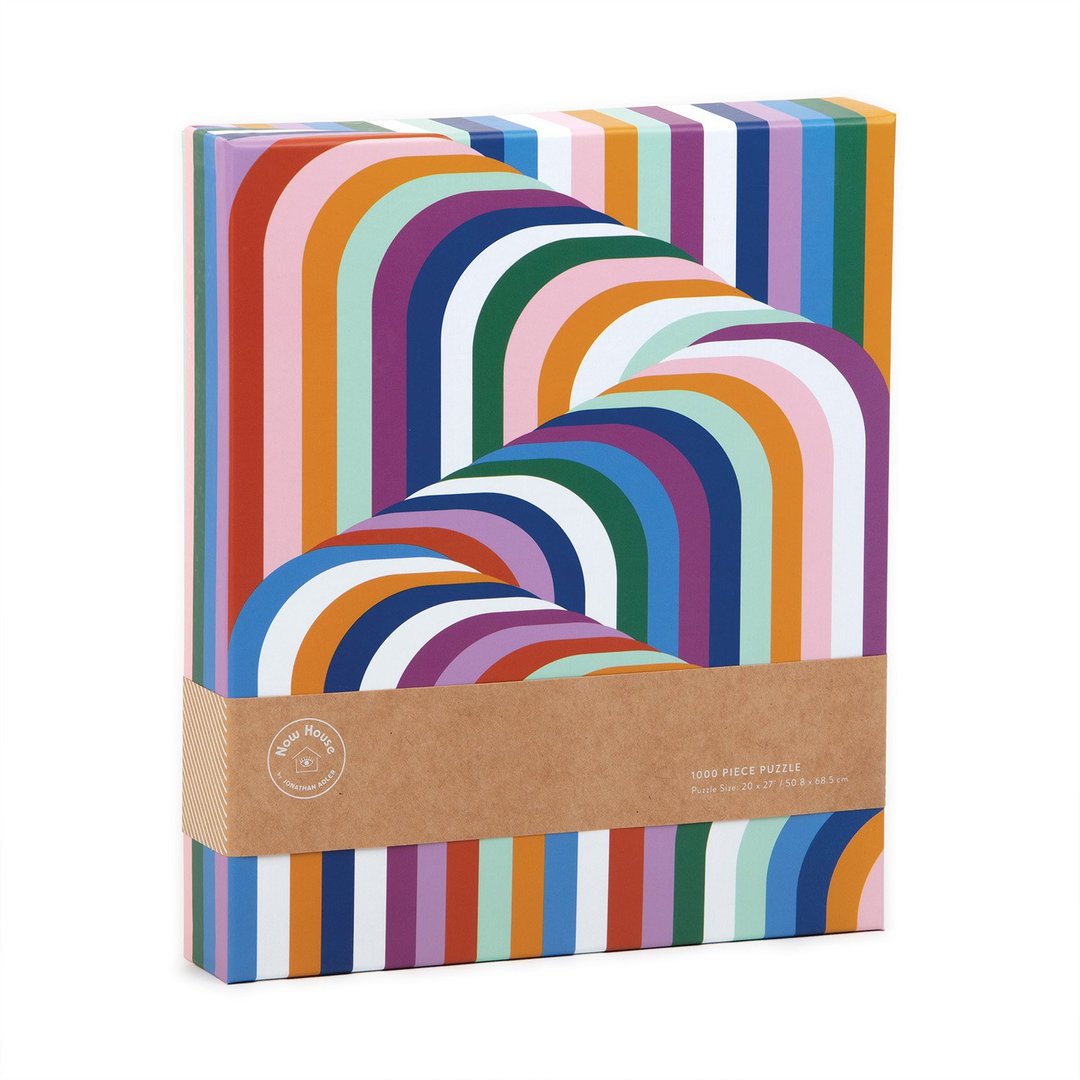 Sunday must-dos
I always make sure to get fresh air, even if the weather's bad. It doesn't matter if I run or walk, go solo or with my boyfriend and the dog—as long as I leave the house for a bit, I feel way better.
Advice for people who are having a hard time being productive
Remember that this isn't permanent, even if right now it might feel like there's no end in sight. It's completely okay to take a break from your normal productivity for a while if it's making you anxious or exhausted, because you will get back to that routine eventually—whether that's in a few days, weeks, or months. Do what's best for your mental health until things are calmer because pushing yourself to be creative or productive when your mind is somewhere else is only going to make you feel worse.