Corey Feldman was apparently stabbed last night, and here's what we know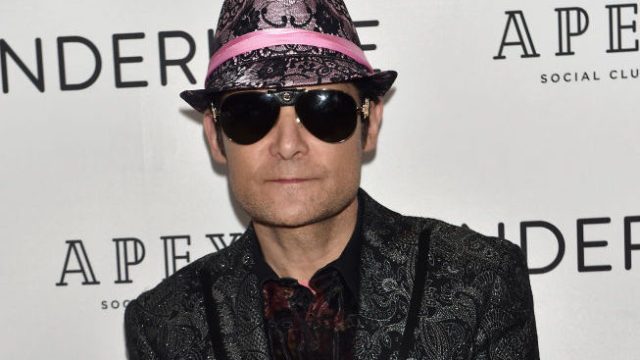 Child actor of the '80s Corey Feldman says he was stabbed on Tuesday, March 27th. The Lost Boys actor took to Twitter to share the details of what allegedly happened.
"IM IN THE HOSPITAL! I WAS ATTACKED 2NITE! A MAN OPENED MY CAR DOOR & STABBED ME W SOMETHING! PLEASE SAY PRAYERS 4 US!" Feldman tweeted of the incident. "THANK GOD IT WAS ONLY MYSELF & MY SECURITY IN THE CAR, WHEN 3 MEN APPROACHED! WHILE SECURITY WAS DISTRACTED, W A GUY A CAR PULLED UP & ATTACKED! I'M OK!"
He believes he's being attacked by a group called the Wolfpack and says they've been threatening him online for some time now.
"@LAPDR CURRENTLY INVESTIGATING THE CASE AS AN ATTEMPTED HOMICIDE! I HAVE HAD MOUNTING THREATS ON ALL SM PLATFORMS BY THIS VILE 'WOLFPACK' & THIS IM SURE IS A RESULT OF THOSE NEGATIVE ACTIONS! I HAVE REASON 2 BELIEVE ITS ALL CONNECTED! ENOUGH IS ENOUGH! HOW SICK R THESE PPL?!?"
Feldman also shared photos from his hospital bed.
Feldman has stated before that he was sexually abused by people in the entertainment industry as a child actor.
He's been outspoken about taking down what he calls a pedophile ring in Hollywood. Feldman thinks that this attack, and similar previous attempts, are concerted efforts to silence him. He detailed one such attempt during an appearance on Megyn Kelly Today back in October of 2017.
"I had two trucks come speeding at me on the highway at the same time," Feldman said. "I was with six other people. I have many witnesses to this. I'm not saying they were trying to kill Corey Feldman, but they were definitely trying to kill a group of people walking across the street."
Feldman seems to be doing okay, and we wish him a speedy recovery.