Corey Feldman from The Goonies is campaigning for a sequel — and, take our money now
Actor Corey Feldman wants to prove that Goonies *actually* never say die. The Goonies star is currently campaigning fora sequel to the 1985 classic kids' film, and TBH, we'll spend our life savings to finance this flick.
Feldman, who played Mouth, met up with his former Goonies costar Sean Astin, who played Mikey, at Nostalgia Con in Anaheim, California on Saturday, September 28th. Nostalgic doesn't even begin to cover how we feel seeing these two back together again.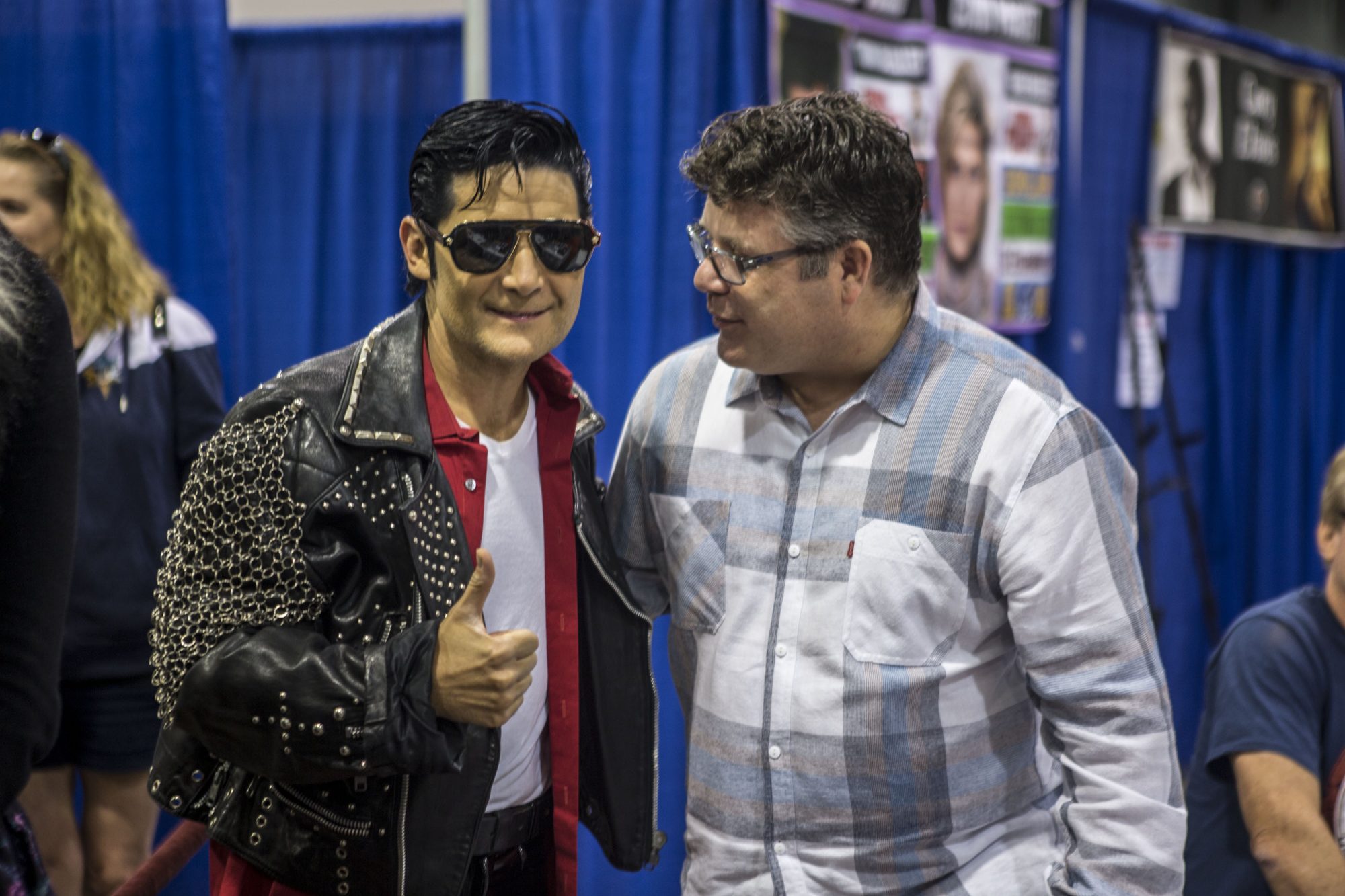 Unfortunately, Feldman and Astin were the only Goonies stars available to meet up at Nostalgia Con. If you recall, the pair starred alongside Jonathan Ke Huy Quan, Jeff Cohen, Josh Brolin, Martha Plimpton, Robert Davi, Joe Pantoliano, and Anne Ramsey in the mid-80s cult classic. But their presence alone rejuvenated fan interest in a possible sequel.
Back in 2015, both Astin and the film's director, Richard Donner, talked about a sequel potentially being in the works. Back then, they were reportedly just looking for the right writer. However, four years have since passed, and we're not the only ones chomping at the bit for a sequel to finally be put in motion.
"I SAY JUST MAKE THE DAMN SEQUEL ALREADY LOL," Feldman wrote in September 30th tweet. Um, we agree!
As does the rest of Twitter, it seems.
https://twitter.com/udfredirect/status/1178963401772421120
Astin, who more recently starred in Stranger Things, said back in 2015 that he is "absolutely convinced some version of it will happen eventually." He continued, "People really want it. And when people want something that bad, it's the job of the studio to deliver."
With Feldman and Astin backing the project, we don't know how any studio could say no. Let's get #GooniesSequel trending.