The coolest reason to grab your sunglasses is almost here
Hello, hello! Happy Wednesday!
You've probably already snagged a pair of sunglasses from Amazon (make sure they're legit!), but if you haven't yet — get on it. The first total solar eclipse in 99 years is headed our way.
On August 21st, in North America (and parts of South America), the day will be, for a brief moment, not lit.
Do a little research to find the best viewing spot near you. Most of us will see a partial eclipse, but if you're lucky enough to be "on the line" — that means you, Nashville, Carbondale, Columbia — you're in for a treat that'll last about two minutes of your morning or afternoon.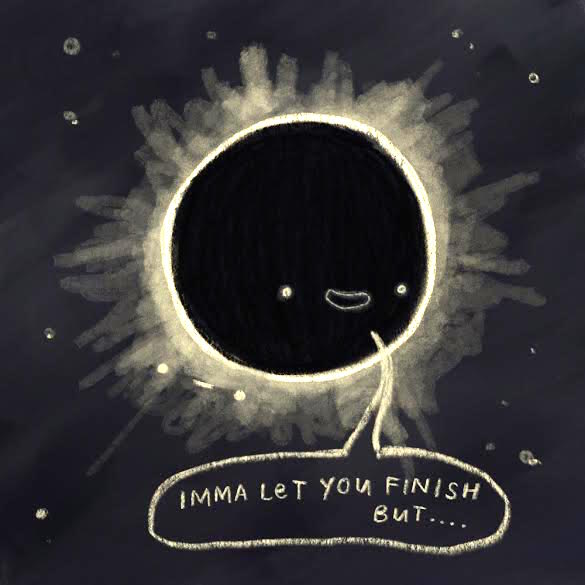 Your eyes are kind of a lot like a total solar eclipse in that you only get them once in a lifetime. So be careful, don't look up without your sunglasses, and Instagram away. ?