This transparent SPF spray helps keep my skin safe without ruining my makeup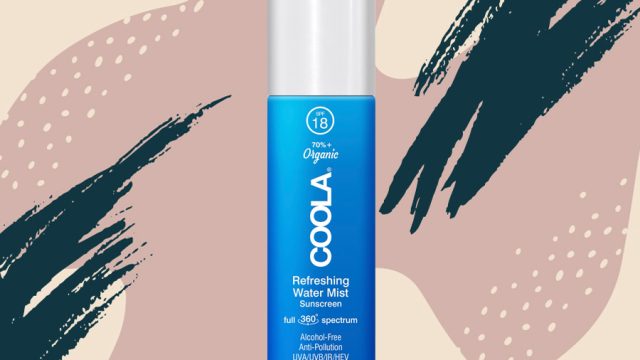 Welcome to Game Changers, a weekly series in which we reveal the holy grail beauty products we're loving now—the ones that saved our hair, cleared our skin and, in some way, changed our lives.
Summer is finally upon us, and although most of us are in quarantine to prevent the spread of the coronavirus (COVID-19) pandemic, we still need to use sunscreen—even if we're indoors. According to the Skin Cancer Foundation, the safest way to practice sun protection is by reapplying sunscreen every two hours. This may sound excessive, but considering that the Melanoma Research Alliance reports that more than 100,350 people in the United States will be diagnosed with melanoma (the deadliest type of skin cancer) this year, I'd rather be safe than sorry.
However, I will be the first to admit that reapplying facial sunscreen is annoying. If I spend time in the morning applying makeup and making myself feel cute, the last thing I want to do is potentially ruin it by applying a layer of liquid or creamy sunscreen. I've always wanted a spray-on sunscreen that feels like a mist, goes on transparently (AKA doesn't leave an ashy residue behind), and won't interfere with my existing beauty look, and I recently found just the one: Coola Refreshing Water Mist SPF 18. IMHO, it's the perfect sunscreen to use while reapplying your SPF throughout the day since it ticks off all those boxes.
The mineral sunscreen spritzes out in a fine mist and deposits a transparent layer of SPF onto my face without messing up my makeup. Honestly, the formula is so transparent that if it weren't for the refreshing feeling I get when applying it, I wouldn't trust it was actually there. And yes, I know that I technically only have to reapply it every two hours, but the Coola Refreshing Water Mist Sunscreen is infused with soothing aloe vera and cooling coconut water, so I find myself re-applying it way more often because it feels so good. Truly, it's the perfect pick-me-up on those awfully hot summer days.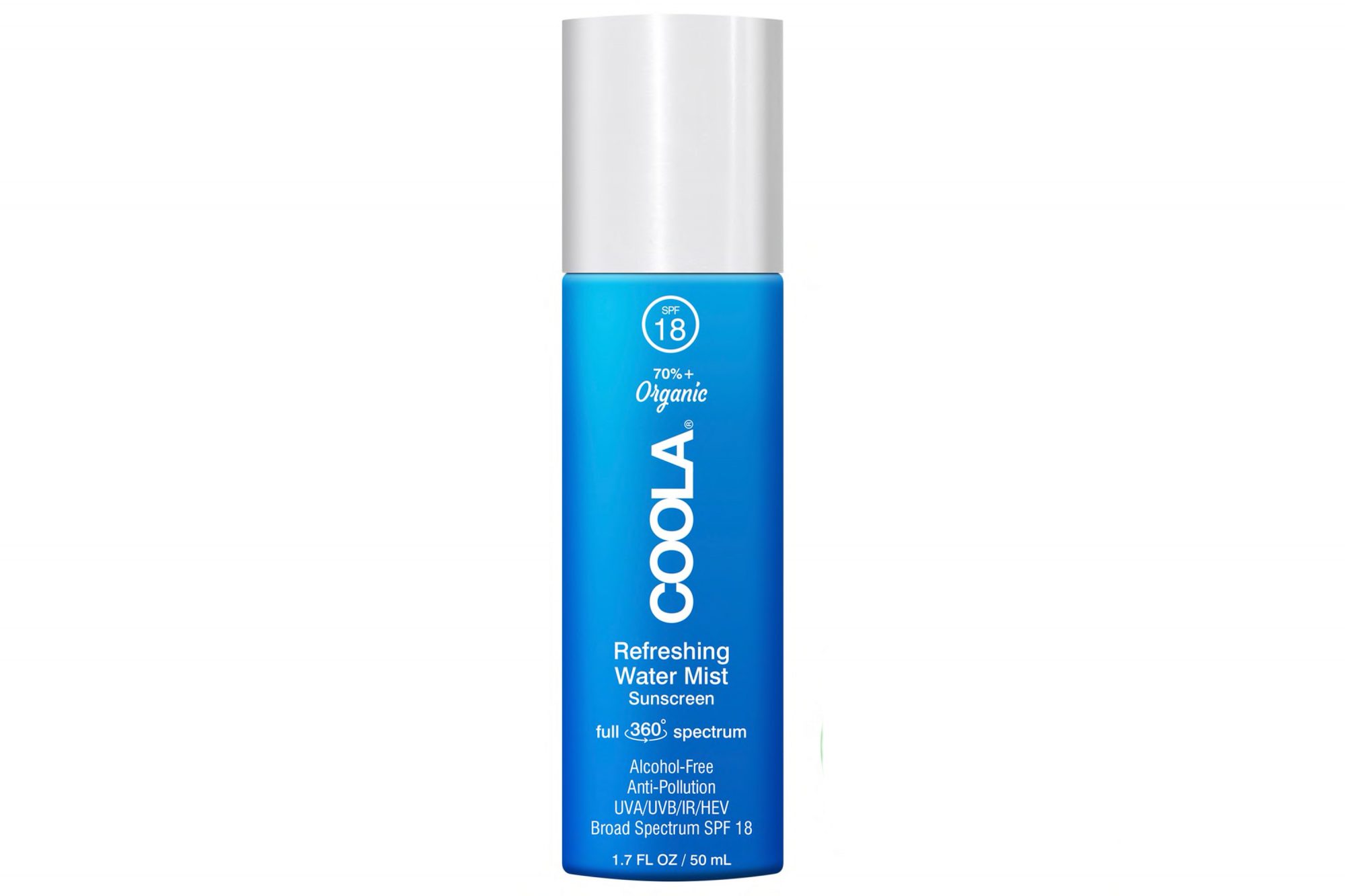 Shop it! $36, Sephora.com
However, I wouldn't suggest using the Coola Refreshing Water Mist Sunscreen as your only sunscreen, since it has an SPF under 30, which is the minimum that The American Academy of Dermatology recommends. For best results, apply a traditional sunscreen onto your face and then touch-up with this throughout the day. It will protect you from UVA and UVB lights, and yes, that includes the harmful blue light that comes from the screens on your phones and laptops. Trust me—when you're walking around and dripping sweat, you'll be thankful you have this sunscreen spray in your bag. Sunburns and sweat won't stand a chance.