Cookie Monster shows us everything we can do with Siri (and cookies)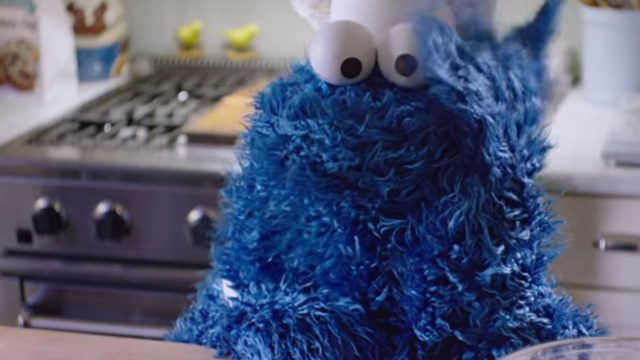 If there's someone who doesn't have a lot of time to use their hands, it's Cookie Monster. That's because he's too busy making, of course, cookies. Apple captures this perfectly in their newest ad, which debuted Wednesday on YouTube, for the iPhone 6s, featuring a hands-free Siri to help Cookie Monster wait for his cookies to come out of the oven.
https://www.youtube.com/watch?v=CCbWyYr82BM
While we might not all be as obsessed with cookies as this particular monster, we could definitely use the same features he uses every day. The biggest one? Saying, "Hey, Siri," which opens up Siri without anyone needing to press the center button.
You can also set a timer, start a playlist, and so much more. But the most impressive part is that Siri can recognize Cookie Monster's somewhat unusual voice, and that she's able to put up with his impatience for cookies, even when there's still a whole 13 minutes left.