I cooked like Gwyneth Paltrow for a week, and here's what happened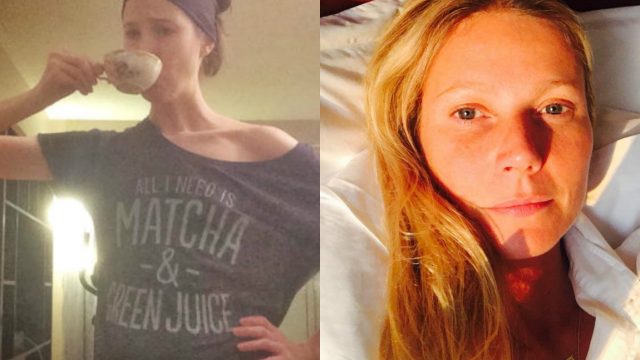 Gwyneth Paltrow just put out a cookbook called It's All Easy: Delicious Weekday Recipes for the Super-Busy Home Cook, which made me guffaw. Is it really "all easy"? I suppose it's easy for the rich and famous (like Paltrow herself), but could it be easy for me? And further, would it make me healthier? Would I get the Gwyneth glow? I wondered. I figured I would at least eat some tasty food, seeing as her prior cookbooks had some excellent recipes in them. I also like that she is someone who endorses enjoying one's self in moderation. She says the book is "a self-help book for the chronically busy cook." Well, I am chronically busy as an actress and food writer, so this book is up my alley. I decided a week of the Paltrow life was in order.
Day One
The day I got the book, I felt oh-so-Gwynnie, as I had a wine event to go to being held at Covell — a wine bar that Goop had deemed a favorite Los Angeles hot spot. Huzzah! Gwyneth-approved already. I put on a favorite glamorous frock and went off to indulge, with plans to see how "easy" making something when I got home would be. Here's the before: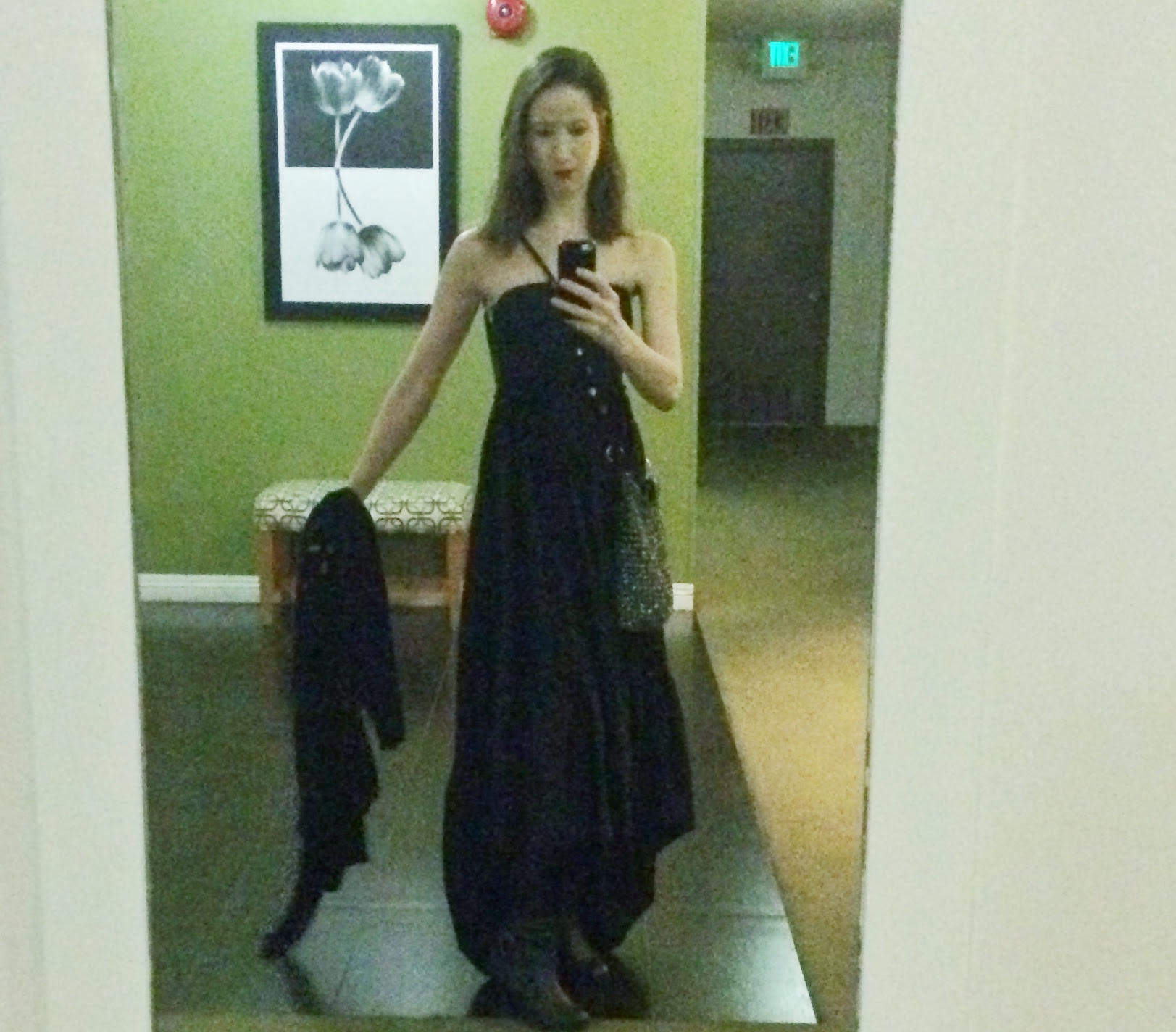 I went home after minimal tasting and ended up just chilling with myself at home. I decided I deserved a nightcap due to not drinking a lot at the tasting: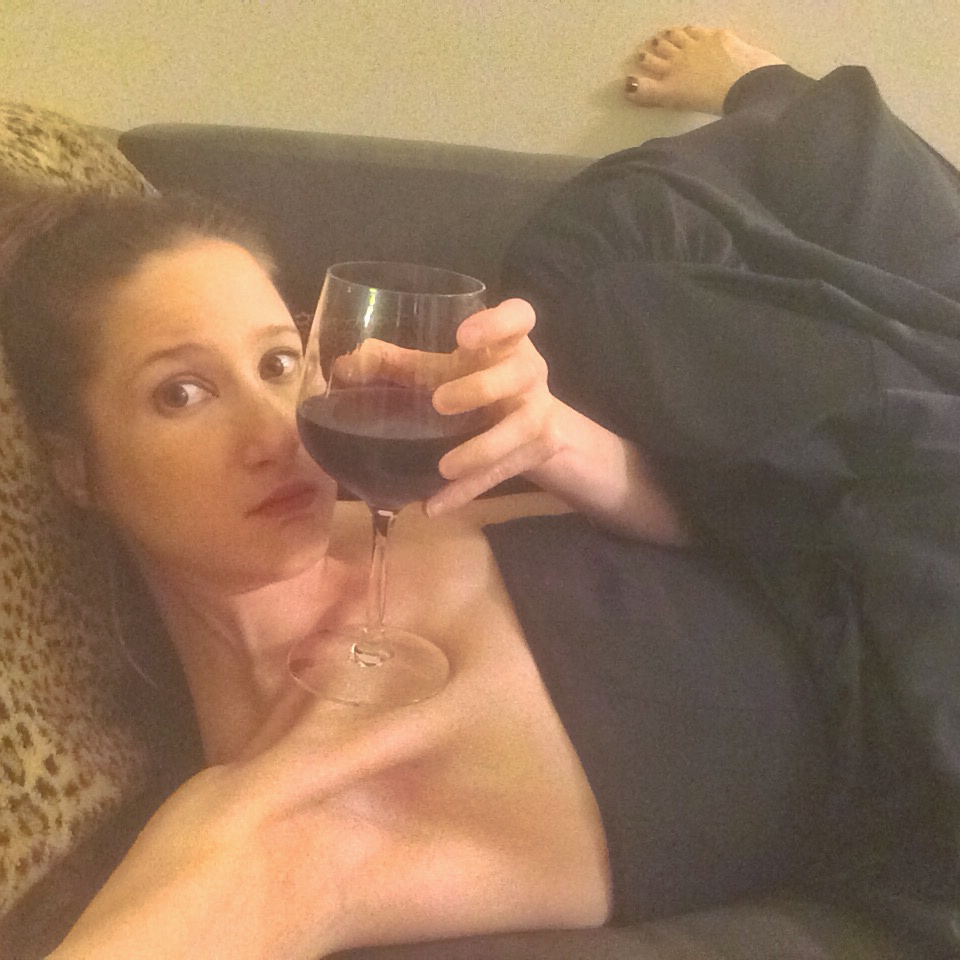 I ended up deciding Gwyneth would be 100% behind treating myself to tapas and wine that evening. The "easy" recipe for me was letting a fave wine bar of G's do the cooking. After all, she wrote whimsical chapters like "Pick-Me-Ups," "Unexpected Guests," and "In a Pinch," but there was no "Slightly Tipsy" chapter for me to peruse that night.
Day Two
Busy day. I had an intense audition and a workshop to go to, plus some writing to do. I got home and contemplated how to Gwyneth myself for the day. I rarely eat a formal dinner, choosing instead to munch on basics like oatmeal, cottage cheese, and eggs in between cooking cool stuff to write about. I thumbed through the book and realized I seriously should have gone grocery shopping. Fortunately, I had a beet. Beet chips, I could do! Huzzah again. They made a great late-night snack, in addition to nibbling on my usual staples. I promised myself I'd to the store tomorrow.
Day Three
D'oh, I did not make it to the store because I had a sorta late improv show to perform in and no time to cook before. I figured the fact that I was doing something performing-arts based probably counted for something though. Paltrow is an actress. She gets it. I wonder if she has ever done comedy improv? I thought Gwyneth's recipe for hummus would go with the beet chips left from last night perfectly. And fortunately, I had a can of chickpeas and cilantro. While I lacked tahini, I DID have some sesame oil to add that sesame flavor in, so Cilantro Hummus it was! With more beet chips! I adored the pairing: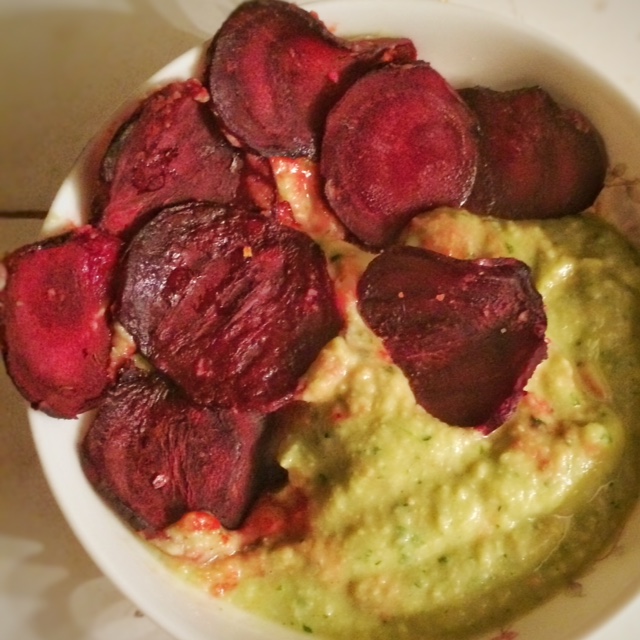 Day Four
I was not feeling particularly Paltrow yet, but so far I had only made two recipes, and it wass Day Three, so that's on me. But I did manage procure groceries. My only excuse not to cook would have been that it was Saturday, and I had gone out and drank a very good dry Riesling and eaten samosas at an excellent Indian restaurant. Fortunately (or not?!) wine and fried food make me more hungry so…egg time. I LOVE eggs in most forms. Probably all forms. Well, scrambled is my least favorite but they are still not bad. Migas are flippin' magic. They are the best. I have made them before, but I welcome a new recipe for an old favorite, and I have to say G's may be the best yet. Good god I love migas: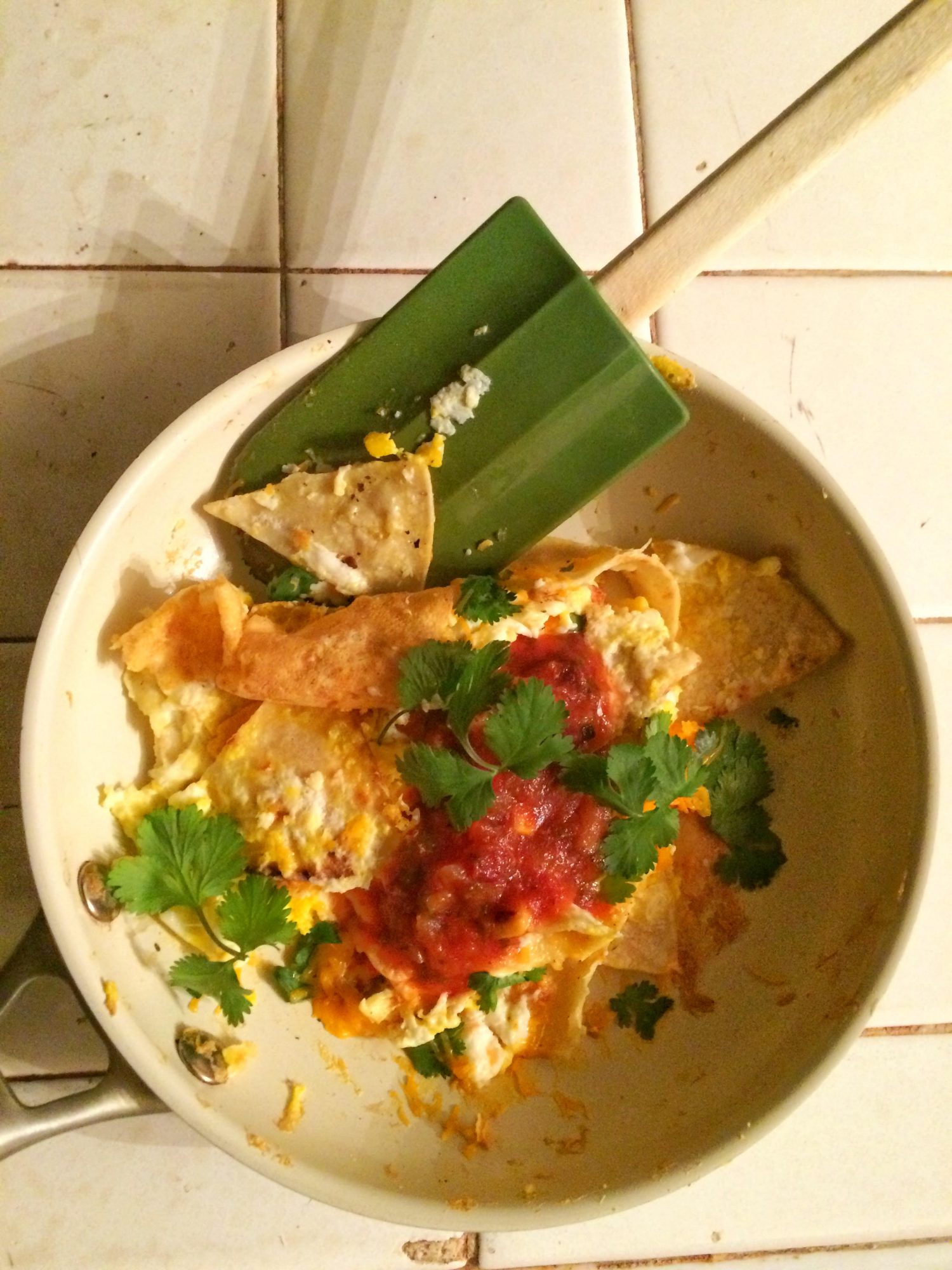 Day Five
Mellow Sunday. I helped a friend who is directing a movie for the Sy-Fy channel learn what sort of contortions the human body is capable of. Anyway. I was craving MORE EGGS! I chose to make the egg sandwich, minus bacon Gwyneth uses. This recipe had a sub-recipe for "Cheater's Aioli" which was essentially Veganaise stirred up with lemon and garlic. I am not sure what the point in using vegan mayo on an egg sandwich is, but I'm willing to overlook the oddity based on taste. The aioli and sandwich taste DANG good. Please excuse how strange the bright orange cheddar I used looks: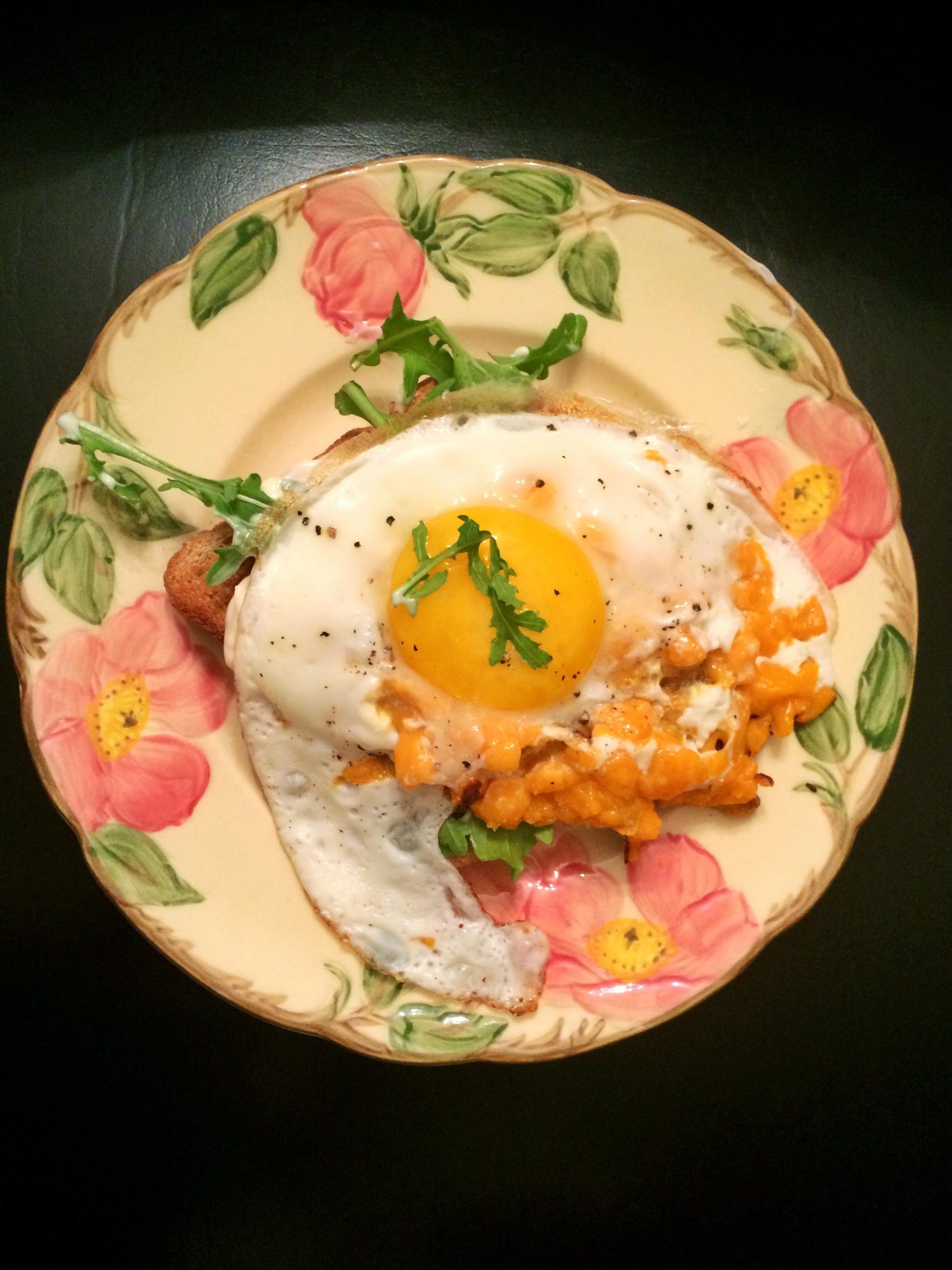 Day 6
You know what makes Monday night better? Crepes! And they are easy and best enjoyed with a nice French rosé. I should add that I am not quite the prolific drinker this post may be making me out to be, but Gwyneth is always talking about how much she enjoys a glass of wine at the end of the day. Who am I to argue? G says her fan-like crepes with lemon and powdered sugar. I doubted how good such a simple thing could be. I should not have doubted. They are friggin' AHMAZING! Gwyn is growing on me more and more. These really are too devilishly easy: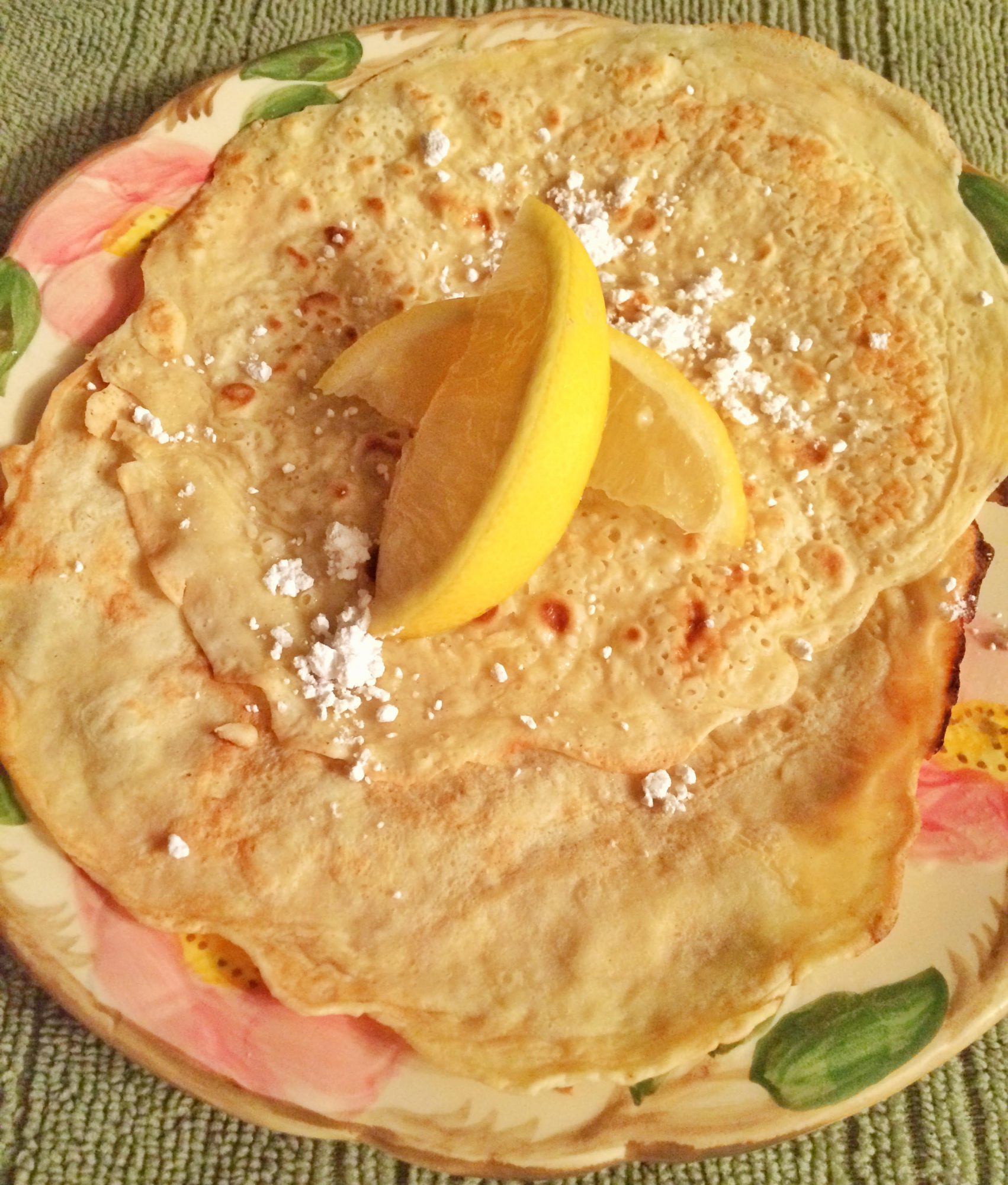 Day 7
Busy Tuesday! I made the book's matcha drink to energize for an improv practice session. Sometimes I need that stellar mix of antioxidants and caffeine if I am to be funny for the people. I put on my "All I need is matcha and green juice" t-shirt (food writers get sent interesting swag) to get in the mood. I went off, energized the healthy Paltrow way, as opposed to my coffee and Vitamin Water habit.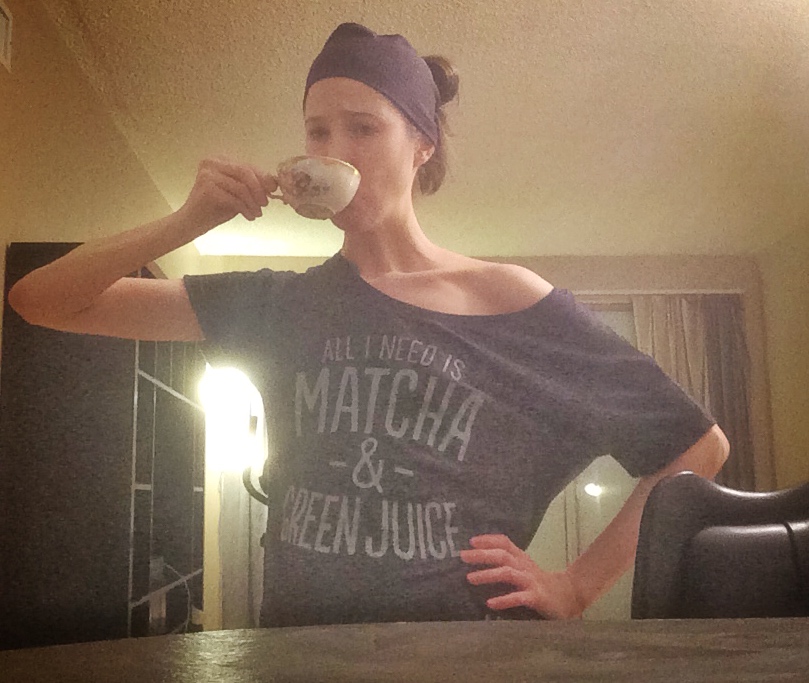 Take home lesson? Gwyneth and her family eat really well. Nutritious and delicious. I feel vaguely more glamourous even though nothing I made was a huge departure from my regular eats. The book did make me make an effort when I might normally not do so. And it made me feel good about treating myself which I also count as a good thing.
As for what I learned about easy cooking, I think the number one thing is to make your shopping list wisely. The recipes I made were relatively stress-free, but only if I had the ingredients to make them. These aren't recipes only requiring a few simple ingredients. They require a bit of forethought, but I think eating well is well worth the effort.