There's major controversy over Scarlett Johansson's "Ghost in the Shell" character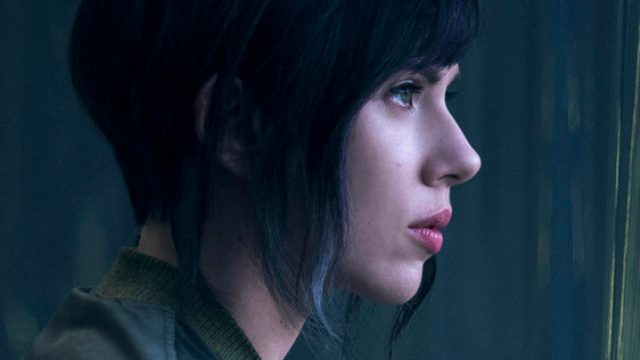 In her illustrious career, Scarlett Johansson has played many characters who are strikingly different from one another. But her latest role as a cyborg policewoman in Ghost in the Shell initiated some serious controversy — because it's a live-action adaptation of the beloved Japanese manga comic book. Therefore Johansson's character in the book is Japanese, and clearly, Johansson is not.
In an even worse move, Paramount Pictures received so much criticism for casting Scarlett Johansson over a Japanese actress, that instead of just moving forward as they intended, they may have tried going back into the VFX suite and using CGI to make her look more Asian.
Apparently, Paramount and Dreamworks hired Lola VFX, the same special effects company that aged Brad Pitt backwards in The Curious Case of Benjamin Button, to run visual effects tests on Scarlett Johansson's face in post-production. The good news is that in the end they didn't complete any facial swapping or anything weird on Johansson's face, because (we're assuming) they finally recognized the idea was ludicrous to begin with.
Paramount's official statement on the VFX issues makes things a bit murkier; the company told Screencrush that the tests were run for a totally different reason, stating, "a test was done related to a specific scene for a background actor which was ultimately discarded. Absolutely no visual effects tests were conducted on Scarlett's character and we have no future plans to do so."
The sources claiming the work was done specifically on Johansson are anonymous and the rumors haven't been confirmed, but considering the majority of the other actors in Ghost in the Shell are actually Asian, Paramount's statement could be somewhat suspect.
In any case, Ghost in the Shell will be seen by the world, with Scarlett Johansson in the role. With her own face.