This story of a woman with 27 contact lenses in her eyes will give you nightmares for weeks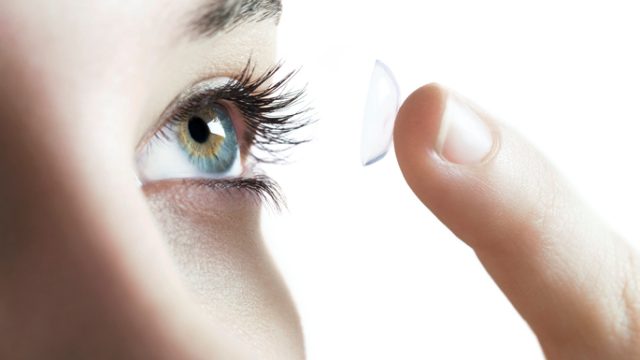 You know what a doctor DOESN'T expect to find during an eye examination? 27 contact lenses.
But that's exactly what happened when a 67-year-old woman went to Solihull Hospital in the United Kingdom for a checkup ahead of her November cataract surgery, according to The BMJ.com medical journal.
The woman thought her right eye was dry and uncomfortable simply because she was getting old, but no: 27 contact lenses had fused together under her eyelid.
The woman told the doctors she'd worn disposable contact lenses for 35 years. Occasionally, she'd go to remove the contact lens from her right eye and be unable to find it. Thinking it had just fallen out or gotten lost, the woman simply put in a new contact lens.
In reality, these contact lenses were sticking to each other on top of her eyeball, forming a "blue mass."
In other words: NOPE. NOOOOOOPE.
Rupal Morjaria, a specialist trainee in ophthalmology, wants the public to know that wearing contacts without regular visits to an optometrist can be hazardous to your eyes. Dryness, scratchiness, and eye discomfort under your lid are all signs something is wrong and you should see a doctor.
When the patient came back to the hospital for cataract surgery, two weeks after the contacts were removed, she said she felt "so much better." We're glad!