Women in Congress just reached a historic milestone — and honestly, it's not enough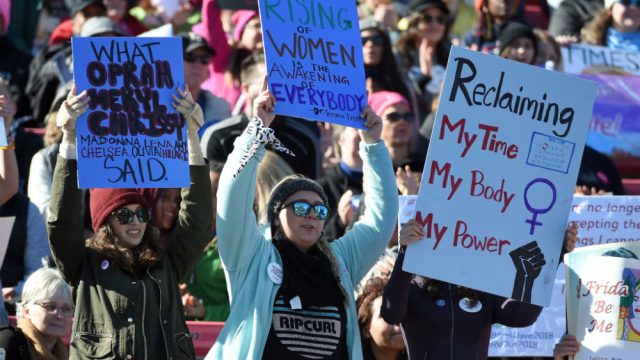 It's been almost 100 years since (white) women gained the right to vote in the United States, but when it comes to our political arena, we still have a long way to go before we reach gender equality. That being said, progress is happening little by little, and it has never been more apparent than this year. In 2018, more women are running for political office than ever before, and our female politicians continue to break down barriers. In fact, on Tuesday, April 24th, Congress passed a huge diversity milestone when, for the first time in history, the number of women in Congress reached 20 percent.
You may not have heard much about Tuesday's special election in Arizona, but when Republican Debbie Lesko was voted in to the House of Representatives that night, she tipped the gender balance to make history. After Lesko's election, there are now 22 women in the Senate and 84 in the House, meaning that the number of female Congressional representatives has reached 20 percent for the first time ever. Lesko's election was also notable because she was running against a female opponent, Democrat Hiral Tipirneni. Even in the 21st century, it's somewhat unusual to see two women running against each other.
While we're undeniably excited to see more women in politics, gender inequality — especially in leadership positions — continues to be a huge issue. As the New York Times recently pointed out, some career paths are so male-dominated that women are outnumbered solely by men named John. And women of color are still woefully underrepresented in Congress, with only five in the Senate and 18 in the House, meaning that they only make up about seven percent of Congress despite comprising 18 percent of the American population.
The bottom line is that while it's great to see more female members of Congress, we can't stop fighting for equal representation. We're looking forward to a future where gender equality is a reality, and in the meantime, we'll continue to work for it.