All the congrats to Tess Holliday on her brand new baby boy!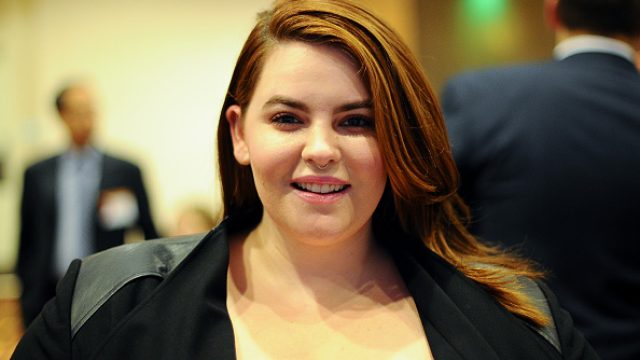 Tess Holliday had to deal with a lot of negativity during her second pregnancy — which, of course, she handled like a champ — but she now has a healthy little bundle of joy, so haters can just step to the side.
According to a People exclusive, the model (and her fiancé) welcomed little Bowie Juniper Holliday on June 6. Bowie weighed 8 lbs., 10 oz. and by all accounts is absolutely precious.
Holliday, who is a body-positive role model and often called the world's first size-22 supermodel, remained a dramatically important role model throughout her pregnancy. After being confronted by online body shamers, she sent out a powerful statement about pregnancy and her body, and all bodies for that matter: "I'm part of a small minority that's telling you it's okay to not have a perfect baby bump, or not show at all, to be plus-size and have a healthy child, and most importantly to find a care provider that doesn't shame you about your size." 
Her words and message then were so important, and now she has beautiful, healthy baby Bowie who is the very best testament of all.
Holliday, already has a 10-year-old son Rylee, from a previous relationship, but she told People that this time around pregnancy feels different. "When I had my son, I was 20 and I didn't know what I was doing and I didn't have help. I'm really excited to be doing it again and have support, and be able to enjoy having a baby, because I couldn't last time," Holliday said.
Holliday also told People, back in January before they knew the sex of the baby, that Rylee wanted her to have a boy. "He was apprehensive at first, but he really wants a little brother." Looks like his wish came true.
We are so thrilled for the entire family, and have heart-eyes over this wonderful new addition to the planet. We also still have heart eyes for the Hawaiian themed baby shower Holliday thew with her fiancé, but that's another story.