This company created a robot that delivers food, so you'll never have to see a human again
Sometimes we just want to shut the world out and binge on a bunch of delicious food in solitude. And, that's where Marble comes in. Marble is a food delivery robot living in San Francisco who will let you nosh on Mediterranean food without having to interact with anyone. Good idea, or best idea ever?
Marble was created by Yelp Eat24, and while he's gone "live," he's still in his testing phase. In order to meet him, customers need to order their food through the Yelp Eat24 app or website, and from there, they can choose "robot delivery." (And yes, we have no idea why it's a choice. Doesn't everyone want robot delivery?)
https://www.youtube.com/watch?v=wGDNejAQo6Q?feature=oembed
Users who agree get a pin code, to help prevent others from stealing their order while the robot is en route.
"We're starting with meals, but think our robots will be useful for everything from groceries, to pharmacy and parcel delivery in the long run," said CEO Matt Delaney.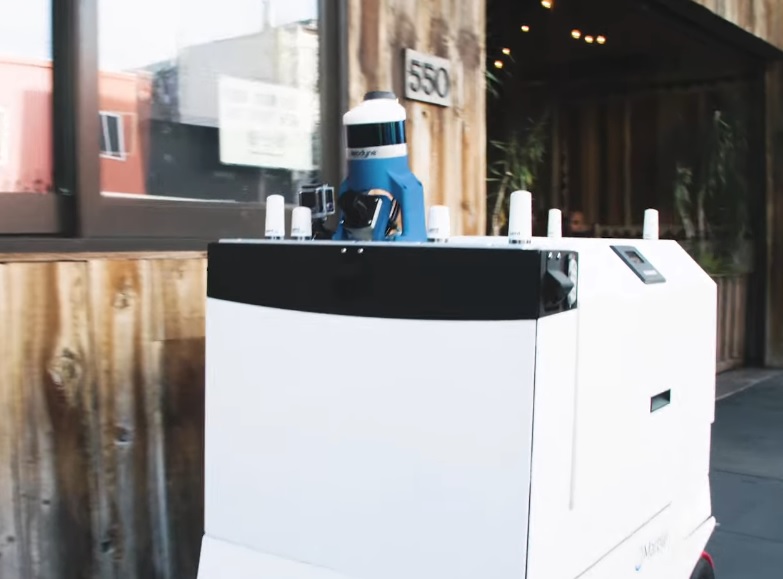 Since this is still in the beginning stages, you might end up seeing a human…but just temporarily. Harrison Shih, Marble's head of product, said that the robots will be monitored for a few reasons. One is to promote the robots and inform the crowd. The other is to get feedback. Eventually, thes bots won't need their chaperones.
It's been reported that in the future, these robots will offer temperature control. That way, they'll be able to keep hot foods hotter, and cold foods colder. Right now, they're using "heat bags" to deliver the goods.
https://www.youtube.com/watch?v=pNpH4G-hoIY?feature=oembed
Fingers crossed that it's a success, since we'd love to see these roll out throughout the United States!