These 11 companies are currently donating their proceeds to charities
If you love to shop, then you probably get a little shopping high every time you see something new and exciting out there. But what about the feeling that you not only got a new product you love, but you helped someone else in return? Well, with these companies donating their proceeds to charity, you can achieve that ultimate benefit of retail + charity = doing some good.
As the holiday season is upon us, you may also be looking for different ideas for Christmas gifts. Purchasing a present from a company that also gives back is kind of the epitome of the holiday spirit. Not only were you generous in giving a gift, but your present has an even bigger impact!
Whether it's attire, accessories, household products, or food, check out these 11 companies who will do good with your purchase.
1. The Elephant Pants
This clothing company donates 10 percent of their proceeds to the African Wildlife Foundation to help fight elephant poaching and so far, they have donated over $100,000. These breezy, beautiful pants allow you to be fashionable and help the elephants.
2. Newman's Own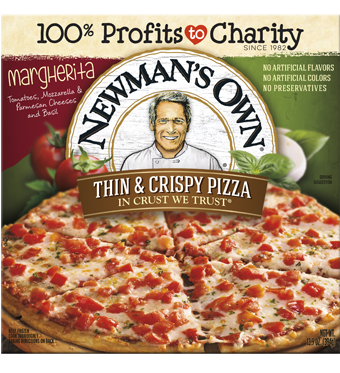 Created by Hollywood icon Paul Newman, you can enjoy delicious salsa and pizza knowing that all of the profits will be going to Newman's Own Foundation.
3. Roma Boots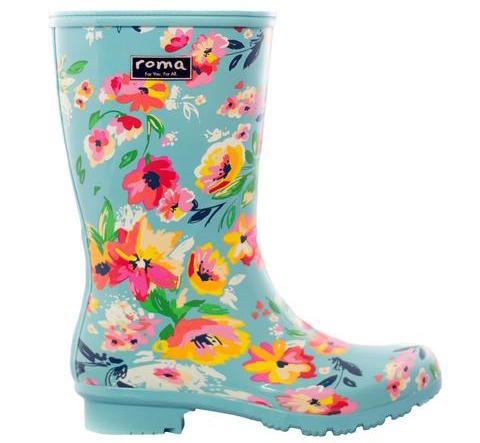 Not only does Roma Boots follow the model of one-for-one where they donate a pair of boots to a child in need for every purchase (like TOMS does), it also donates 10 percent of proceeds from their rain boots to educational initiatives around the world.
4. Love Bottle

Get a gorgeous water bottle made of glass. You'll not only help the environment by cutting back on plastic, but Love Bottle donates 5 percent of each bottle to Global Water, a nonprofit that helps bring safe, clean drinking water to rural villages in developing countries.
5. Feed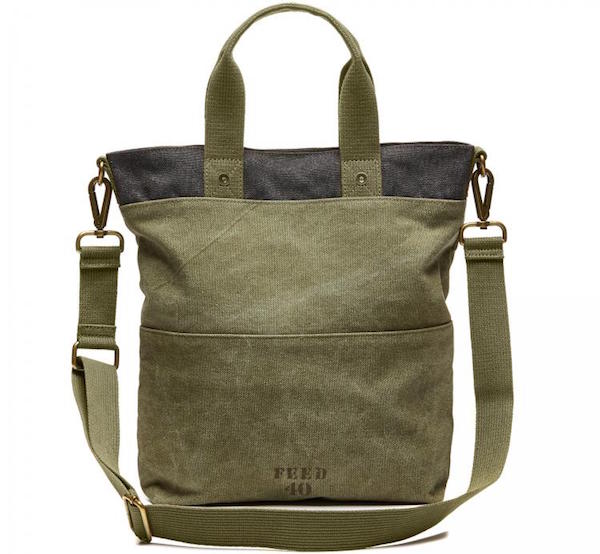 Your purchase of a FEED bag, shirt, scarf, or jewelry helps in the fight against hunger through their model of giving, which includes donating school meals and supporting mother-child nutrition programs. How much the company gives depends on what you buy — for example, if you purchase this versatile Go-To bag, they will provide 40 school meals to children around the world.
6. HALF UNITED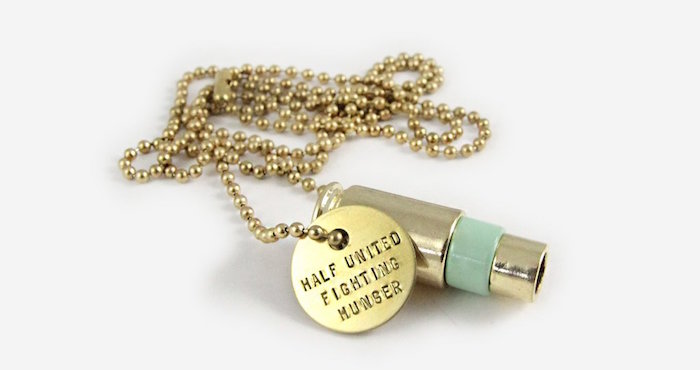 HALF UNITED also helps to fight hunger with their jewelry and shirts. With every purchase, they'll donate seven meals to children in need in places like the U.S., Fiji, Cambodia, Liberia, Nepal, and Haiti.
7. Gravy + Grace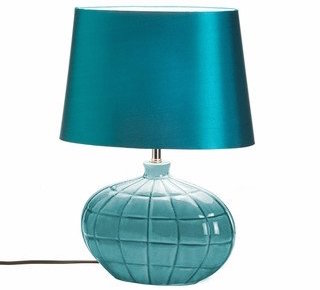 Even buying home decor and accessories can help fight hunger through the company Gravy + Grace, which states that every time you purchase something from their store, they will "make a donation to help someone else get the food they need."
8. ONEHOPE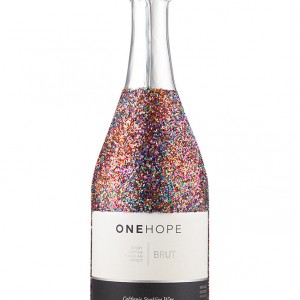 Enjoy your wine knowing that the purchase helped someone else with ONEHOPE. Each bottle helps different charitable organizations — for example, the purchase of every four Rainbow Glitter Edition Brut Sparkling Wine bottles will help fund The Trevor Project's lifeline — a suicide hotline for LGBTQ youth. Other bottles range in prices from reasonable to expensive and can help provide medical care to local Napa farmers, fund cancer research, and support veteran resources.
9. GreaterGood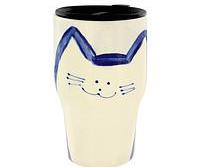 You can buy clothing, toys, jewelry, accessories, and pet products through the GreaterGood to help donate to causes like hunger, breast cancer, animals, veterans, autism, Alzheimer's, diabetes, literacy, and the rainforest. This travel mug is perfect for a cat lover not just because of its design, but because purchasing it provides the money to pay for 28 bowls of animal food. (But you can also change which organization you want to contribute at checkout.)
10. LUSH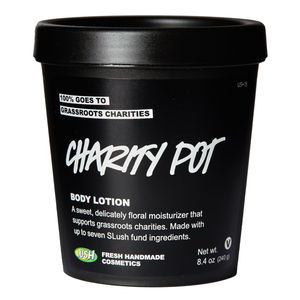 If you buy LUSH's Charity Pot, a hand and body lotion, 100 percent of the proceeds (minus taxes) goes to "supporting humanitarian, environmental, and animal rights causes locally and around the world." The cosmetics company also has a charitable soap.
11. Amazig Leather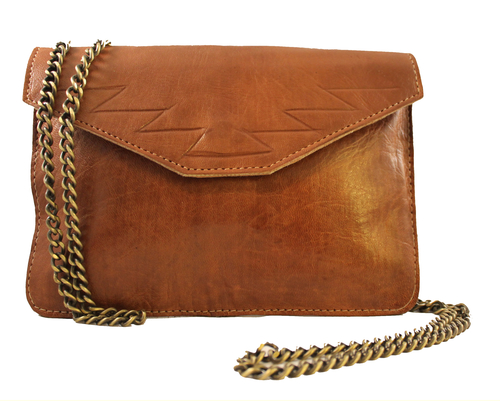 Amazig's profits go to support educational initiatives among the people who makes these gorgeous leather goods in Morocco. And they're not as pricey as you'd expect!
So whether you're shopping for yourself or for someone else, consider buying from these generous companies.