Ugh, here are the most common ways female Olympians were described
ICYMI, the Olympics have been in the news a lot—and not just to show us the athletes competing and report on the winners, but also because of sexist remarks. Not cool, people, so not cool.
One of the most publicized incidents of mislabeling was when Corey Cogdell-Unrein won her second bronze medal in women's trap shooting.
The next day, the Chicago Tribune headline read…
false
Of course, people were NOT happy and reminded the paperthat Corey has a name.
And we LOVE this rewritten headline.
Cogdell-Unrein's response?
"Well, you know, initially when I read it, I didn't really think much of it to be completely honest," Cogdell-Unrein told the Boston radio station WBUR. "It didn't come off to me as something that was intentional or malicious. I just kind of thought, 'Well, you know, they probably could've chosen a better heading to alert people of my victory.'"
Her and her husband then started exchanging humorous tweets they found online.
"One of the ones that I thought was really funny was something to the effect of, 'Husband of Olympian tries to make Super Bowl team,'" Cogdell-Unrein said. "I sent that to him, and he got a kick out of that."
And the Chicago Tribune did apologize…
But these sexist descriptors and remarks shouldn't even be happening in the first place: #nomoresexism.
Thankfully, researchers at Cambridge University Press have been keeping track of the different ways in which people speak about male and female Olympians. As of right now, there are 160 million English language words in their collection just from approximately the last 30 years alone.
"We found things like men being described as fastest, strong, biggest," said Sarah Grieves, a researcher on the Cambridge team. "For women, it's unmarried, married, references to their age. There is an inequality there."
We'll say.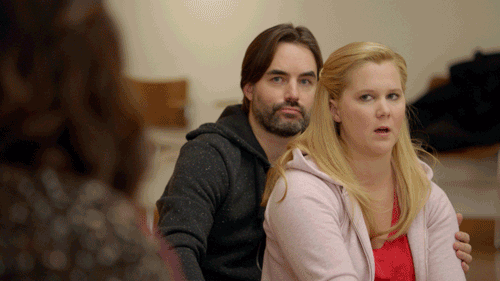 The Cambridge University Press research also stated, "Notable terms that cropped up as common word associations or combinations for women, but not men, in sport include 'aged', 'older', 'pregnant' and 'married' or 'un-married'. The top word combinations for men in sport, by contrast, are more likely to be adjectives like 'fastest', 'strong', 'big', 'real' and 'great'—all words regularly heard to describe male Olympians such as Usain Bolt." 
*Sigh.*
Grieves also said the word "man" has been used about three times as much as the word "woman" in sports-related coverage. However, women account for approximately 45 percent of athletes competing. "It may not be that people are deliberately trying to infantilize women," said Grieves, but it's "kind of bringing to light people who don't even realize they're doing it."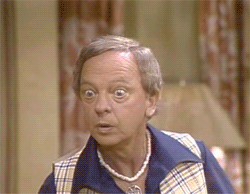 Another expert on the topic agreed. "If we really want to entirely address the sexism that seeps into Olympic coverage, we need to take a hard look at how we do with coverage of female athletes between the Games," said Marie Hardin, a dean of communications at Penn State University and a longtime researcher of the portrayal of women in sports. "That's the much bigger issue. And I would argue that there is plenty of sexism there."
We should all follow Simone Biles' example: false
Now, let's just hope to see fewer examples of these faux pas.