This commercial for Heathrow Airport will hit you right in the holiday feels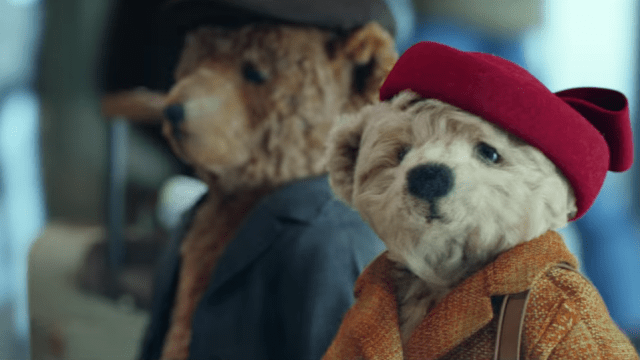 It's that time of year again: Holiday commercials are coming to a screen near you to make you sob uncontrollably at your desk. (Just me?)
A new commercial from London's Heathrow Airport features two elderly teddy bears making their way through the airport to visit family for the holidays.
From their hats to their perfect little teddy-bear coats, it's difficult not to think of our own cute-as-can-be grandparents as they walk hand-in-hand to baggage claim, ride an escalator, and shop at the duty-free. By the time they've made it through customs, our hearts are already glowing with holiday cheer from this commercial.
"Christmas is my favorite time of year at Heathrow – the airport is abuzz with families and friends reuniting for this special time of year," Heathrow's commercial director Jonathan Coen, told The Drum.
"We love the film and hope the bears' journey through the airport captures that excitement you feel when walking through Heathrow arrivals into the arms of your loved ones at Christmas."
The commercial ends with two excited children running to greet the bears, who have miraculously turned into very-human grandparents. ARE YOU CRYING YET?!
Coming home to see loved ones really is the best part of the holidays. Thanks for all the feels, Heathrow!