The offhand comment that got Ed Sheeran in trouble with Adele
Let's talk about Adele's "Hello" music video some more, because it's a topic I will never be tired of. Ah, "Hello." So haunting. So beautiful. So unbelievably emotionally draining. This video is Adele at her best, and confirms that she is indeed our Queen on the other side of the pond. But there's one person (okay, thing) who tried to steal the show out from under her, and almost succeeded: the flip phone.
That flip phone should win an Oscar for Best Supporting Actor. Without it, there would have been no song, no reason to say hello. The flip phone represents Adele's last remaining connection to her former love. It ties her to him, and yet cuts her off at the same time, because it gets really shoddy reception.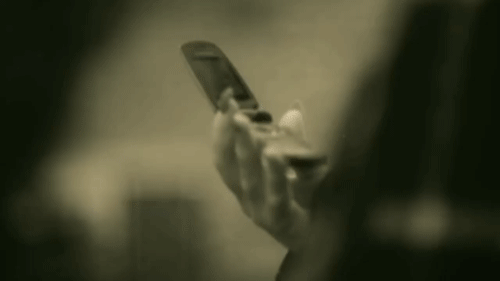 It's safe to say that everyone has seen the "Hello" video. Right? Right? Actually, there is one person who hasn't: Ed Sheeran. A fact that was awkwardly and unfortunately revealed to Adele over dinner.
"I'm getting rid of my phone and all my numbers. I bought a Motorola flip phone," he explained to The Sun. "She wasn't happy about that."
Okay, fair. We understand wanting to unplug from technology and have a phone with just the bare essentials: talk and text. Except, when Ed explained this fact to Adele, he didn't know about the flip phone. HER flip phone. Because he hadn't seen the "Hello" video. Gasp!
"We went out for dinner and I hadn't seen the 'Hello' video," he continued. "I said, 'I'm getting a flip phone' and she said, 'Is that some sort of f**king joke?'"
Adele, of course, thought Ed was making fun of her. Which he totally wasn't. I guess I can kind of understand his not seeing the video. He's a busy guy, and plus, it's not like he can just pull it up on his phone. He's on Team Motorola now, remember? Still, he should probably remedy that ASAP.
(Images via Shutterstock, gif via Giphy.)