We are so ready to get our stream on, here's what's coming to Netflix in May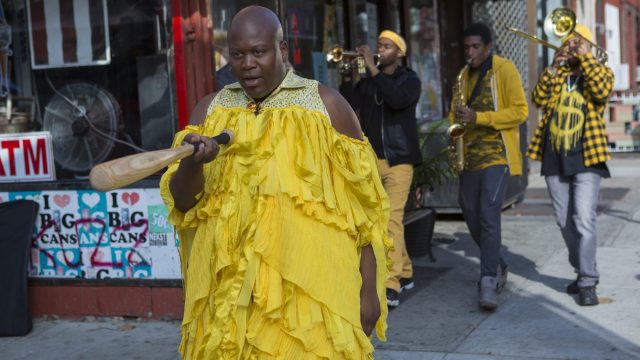 It's that time of year again — y'know, that time of year that comes twelve times: It's time for Netflix to tell us what to expect in May.
Since admittedly we devote a fair bit of our time to this beloved screening service, it is so helpful to be able to plan our binge watching around what's leaving and what's arriving during any given month. This month, we're getting a ton and a half of movies, which is good because in theory that means we won't lose twelve hours of our weekend binge watching a television series, but bad because it probably means that we'll lose twice that watching an equivalent amount of movies that are twice as long.
We also have a lot of new CW show seasons to look forward to, and the new seasons of Sense 8, House of Cards, and Bloodline. Oooomg. So, without further adieu — here's what you have to look forward to for May 2017. We'll start popping the popcorn.
Available May 1

American Experience: The Big Burn
American Experience: The Boys of '36
Anvil! The Story of Anvil
Blood on the Mountain
Chaahat
Chocolat
Decanted
Don't Think Twice
Drifter
Ella Brennan: Commanding the Table
Forrest Gump
Happy Feet
In the Shadow of Iris — NETFLIX ORIGINAL FILM
Love
Losing Sight of Shore
Malibu's Most Wanted
Nerdland
Raja Hindustani
Richard Pryor: Icon
Under Arrest: Season 5
Available May 2
Available May 5

Chelsea: Season 2 (streaming every Friday) — NETFLIX ORIGINAL
Handsome: A Netflix Mystery Movie — NETFLIX ORIGINAL FILM
Kazoops!: Season 3 — NETFLIX ORIGINAL
Sense8: Season 2 — NETFLIX ORIGINAL
Simplemente Manu NNa — NETFLIX ORIGINAL
Spirit: Riding Free: Season 1 — NETFLIX ORIGINAL
The Last Kingdom: Season 2 — NETFLIX ORIGINAL
The Mars Generation — NETFLIX ORIGINAL
Available May 6
Available May 7
Available May 8
Available May 9
Available May 10
Available May 11

Switched at Birth: Season 5
The Fosters: Season 4
Available May 12
Available May 15

Command and Control
Cave
Lovesong
Sherlock: Series 4
The Intent
Available May 16
Available May 18

Royal Pains: Season 8
Riverdale: Season 1
Available May 19
Available May 21
Available May 22
Available May 23
Available May 24
Available May 26

Believe
Bloodline: Season 3 — NETFLIX ORIGINAL
I am Jane Doe
Joshua: Teenager vs. Superpower — NETFLIX ORIGINAL
War Machine — NETFLIX ORIGINAL FILM
Available May 28
Available May 29
Available May 30
F is for Family: Season 2 — NETFLIX ORIGINAL
House of Cards: Season 5 — NETFLIX ORIGINAL
Marvel's Doctor Strange
Masterminds
Sarah Silverman A Speck of Dust — NETFLIX ORIGINAL
We are so ready to get our stream on.