Comic artist Yumi Sakugawa just came out with a new book, and it is filled with all the life advice you need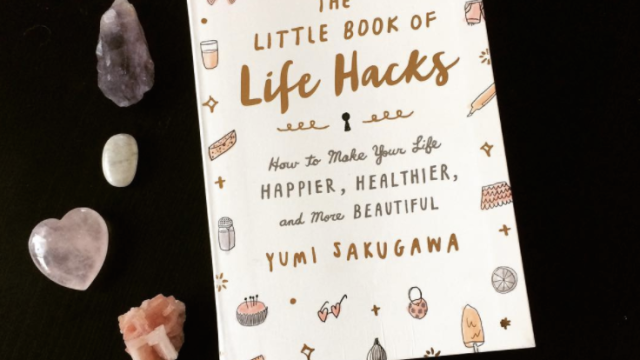 Sometimes the only self-help book you need is filled with a bunch of relatable comics. Illustrator Yumi Sakugawa's The Little Book of Life Hacks is exactly that. We might be well past the Tony Robbins brand of life coaching, but Millennials now, more than ever, are reaching out for self-care and life hacks.
Yumi's work has gained a cult following on social media (her Insta has over 13K followers), as well in print. She has earned success with such previous works as Your Illustrated Guide To Becoming One With The Universe and I Think I Am in Friend-Love with You. Released this week, Life Hacks includes practical tips for everything from changing up your wardrobe to multi-uses for your rice cooker. She also teaches you things like getting out stains and partying on a budget.
This is basically an illustrated guide for when it is hard to adult, which is a lot of the time.
We love that Yumi's advice is not one-size-fits-all, but there are definitely pointers for everyone!
For anyone in the LA area, Skylight Books will hold a book release party May 10th. There you can meet Yumi Sakugawa herself, have her sign your book, or just sigh and give her your biggest "SAME".
This book is a must-have for pizza lovers, aka all of us, amirite?
Fill your life with hacks to make it happier, healthier, and more beautiful by getting your own copy of The Little Book of Life Hacks for $19.99 here!
Check out more Items of the Day, here!