Why it is the "Broke Girl" era of TV comedy, and what that means for today's young women
I throw my bag on the floor, text my mom, order a pizza, and shoot Netflix onto the TV from my computer. It's a typical Friday. I tell my parents "nothing is going on in New York tonight." (Something is always going on in New York tonight.) I spread out on the couch, almost reciting the words alongside Liz Lemon. "Somebody bring me some haaaaam!"
I sit on my ultra-comfortable pillow thinking, "This is what my 20s should be, right?" I look at the screen and cheers Liz. She understands. She loves wine and not going out on Fridays and never wearing heels and not going to clubs and eating cheese late at night. She's just like me!  Also, when was the last time I washed this sweatshirt….
It's no surprise that TV shows influence the way that people dress, act, and generally live their lives. When 'Sex and the City' was in its hay-day, lots of women were drinking cosmos and obsessing over Manolo Blahniks. During 'Friends' everyone wanted their haircut to match Rachel Green, and repeated "how you doin'" over and over until Joey's line embedded itself into the vocabulary of a generation.
So, where exactly are we today?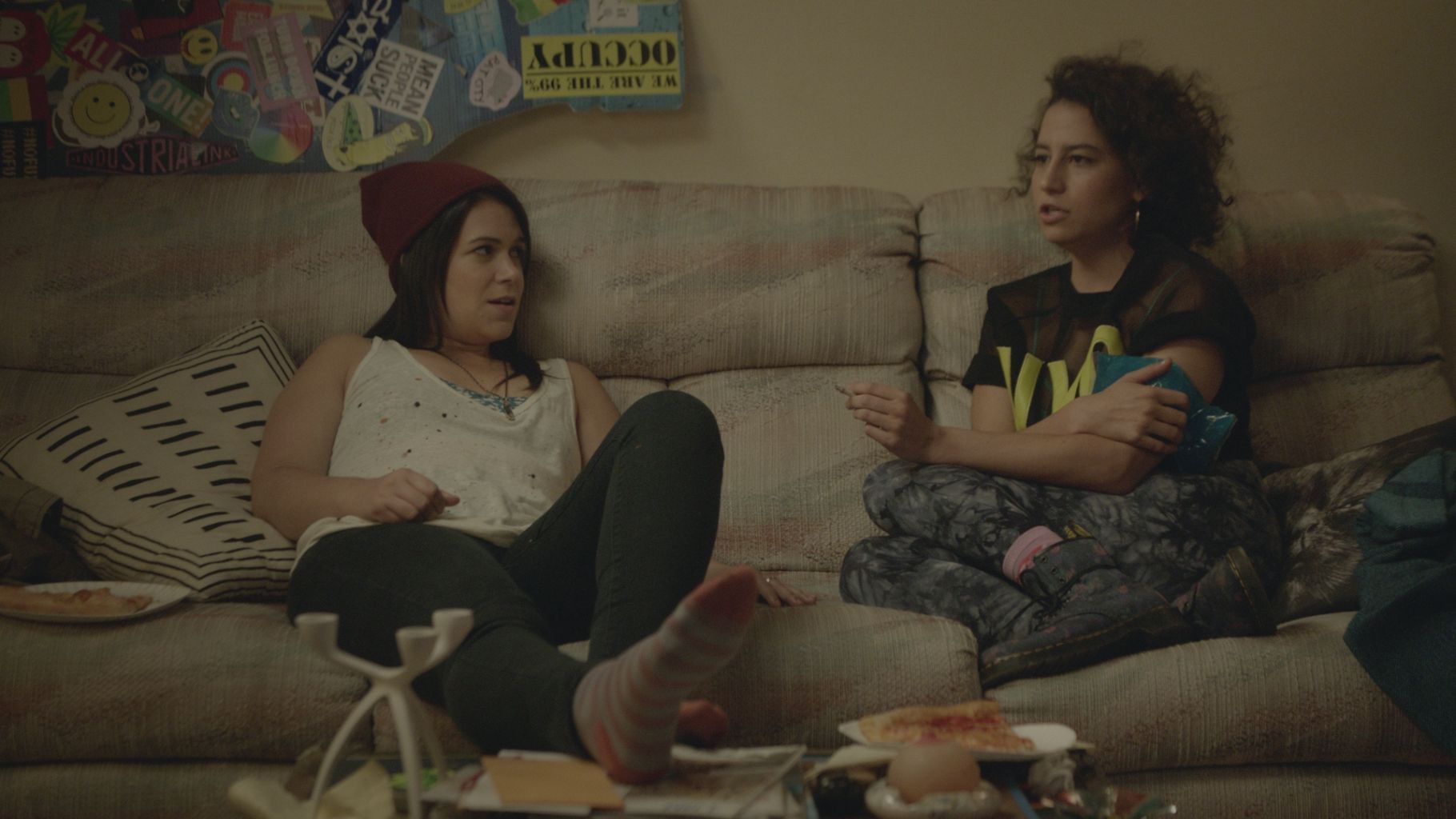 Well, from my point of view, we're in the "Broke Girl" era.
In today's world, it's cool to love pepperoni, drink a whole bottle of wine by yourself, make self-deprecating comments, and be totally broke. To me, it seems that being a hot mess has suddenly become something to aspire to.  And maybe today is the perfect time for this to emerge.
As a society, we're slowly letting go of the traditional feminine stereotype that is prim and proper and put together. Instead, we're creating a new wave of ladies and awesome comedy writers who are able to show a public face that isn't perfect.
It makes it okay to not be your best all the time. But, unlike so many of the earlier systems of TV affecting women, this new trend seems to be coming from women creators.
Women are in more powerful positions in entertainment, writing characters that closely relate to the actual issues we're going through. They're making it okay for a woman to not have a date or a place to go on weekend nights. It's not an ideal. It's a reality.
We're allowed to do the small, drab things that make us happy. We've opened up the way that women can be portrayed on TV. We've made sweatpants cool again.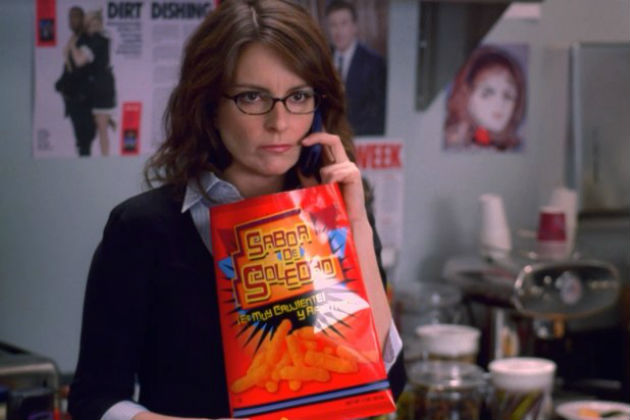 When 30 Rock was on the air, it placed a relatable hot mess character as the central figure, played by Tina Fey, of course. Even as a head-writer for a sketch TV show, the character can't seem to fix her personal life, and she's fine with it. Liz makes it fun and cool to be pathetic sometimes. I love her, and so do many millennial women, because she's funny and uniquely herself — and it feels like everyone and their best friend has adopted her tropes and –isms.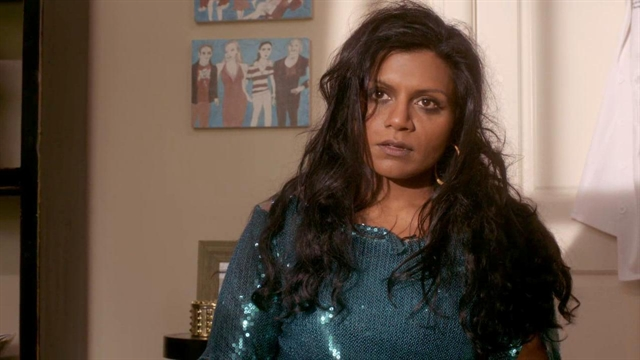 Broad City and The Mindy Project are the next iteration of this type. They're all strong women with anchoring roots. Mindy has an awesome job, and Abbi and Ilana have a friendship that rivals buddy comedies from every generation.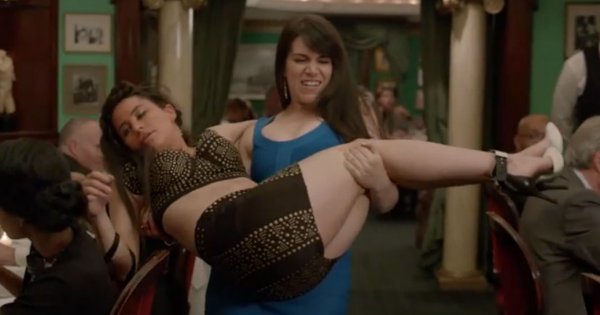 But the rest of their lives feel up to chance — which is where so much of the comedy comes from. They're just girls livin' in the big city trying to make it, and so many of us look to them for reassurance that this is all going to be okay. We'll eventually get out of this Netflix and Chill pit, and onto a real dinner date… sometime soon… Maybe?  
https://www.youtube.com/watch?v=L-SFROqOIpE?feature=oembed
I would never, ever say that liking cheese and sweatpants is a crime. I'm one of those girls who hates going to clubs and prefers sweatshirts to tight dresses. That being said, I'm noticing around me that more and more women are leaning towards the couch and texting friends about how much they're not getting done, rather than making the choice to go out and meet people. It's becoming a vicious, Tinder-swiping cycle.
https://www.youtube.com/watch?v=-jqCqvGuutQ?feature=oembed
Being a "Broke Girl" fits right into the post-recession generation of college-educated, directionless, city-dwelling women. The glamorous, broke, artist-types. They live in small apartments with crazy roommates, tell insanely good stories, and are complete messes.
Comedy is reflecting back this bizarre ideal life, where a corporate job sounds boring and we'd all rather be comparing how long we stayed in bed instead of entering data into spreadsheets and having a benefits package.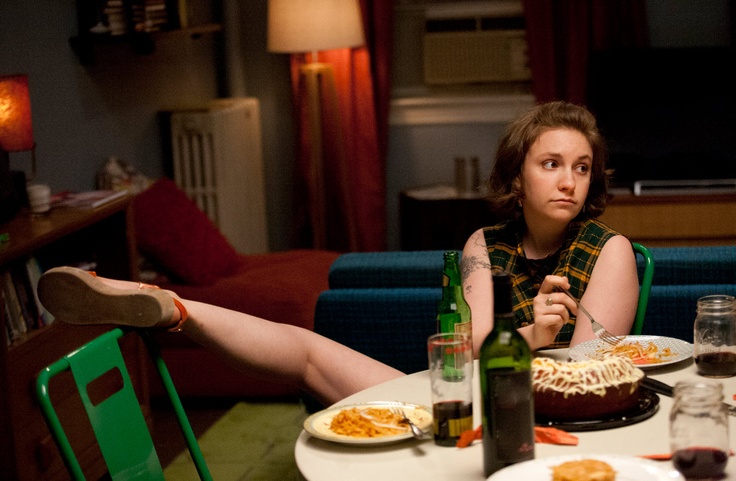 It's a beautiful thing for 20- and 30-something's to have comedies like Broad City and Girls on their side.
I just worry that sometimes the viewers (myself included) take it too much to heart. For example, why is twist-top rosé making this big of a comeback in my fridge? I'm worried that in my own life, I'm letting a permission become a directive.
So what can I do to break this cycle and keep my perspective?
I'm going to try and say yes more often. I'm going to stop playing the "Who is more stressed out right now?" game with friends. I'm going to build up the women who are pushing themselves towards healthy relationships and strong career moves. I'm going to try and motivate myself.
But I guess if that doesn't work, we always have that circular cheese bread that loves us no matter what.