Comedian Nicole Byers talks about her new show "Loosely Exactly Nicole," and we're SO INTO IT
If you love intelligent, irreverent, female-driven comedy, then we have your newest idol: comedian Nicole Byers. Not only that, but we have your latest must-see TV obsession, her MTV show, Loosely Exactly Nicole (based loosely/exactly on her real life).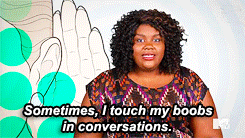 Byers opened up to Entertainment Weekly this week about the inspirations for each episode, as well as what we can expect, and we're officially excited AF.
And while aimed to make you laugh, the show also touches on some pretty important issues. Byers says that one of the upcoming eps is inspired by the time a casting director told her to "be blacker" in an audition (yes, that really happened). She even once wrote a sketch about it that she performed at UCB.
Byers said, "I did that [skit] in 2013. But it's still happening in 2016." She also went on to note that she made sure her writer's room was very female-heavy, because, "Women like to take care of each other.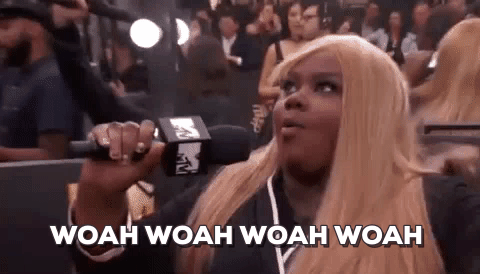 It's official. We're obsessed.
She also said, "I like to laugh and to feel good, and I like to make other people laugh and feel good. I'm not afraid to get silly." 
Doubly obsessed.
If you haven't seen it, Loosely Exactly Nicole airs on MTV on Mondays at 10:30 p.m. STOP EVERYTHING AND WATCH!